News
Stockport now the latest hotspot for purpose-led business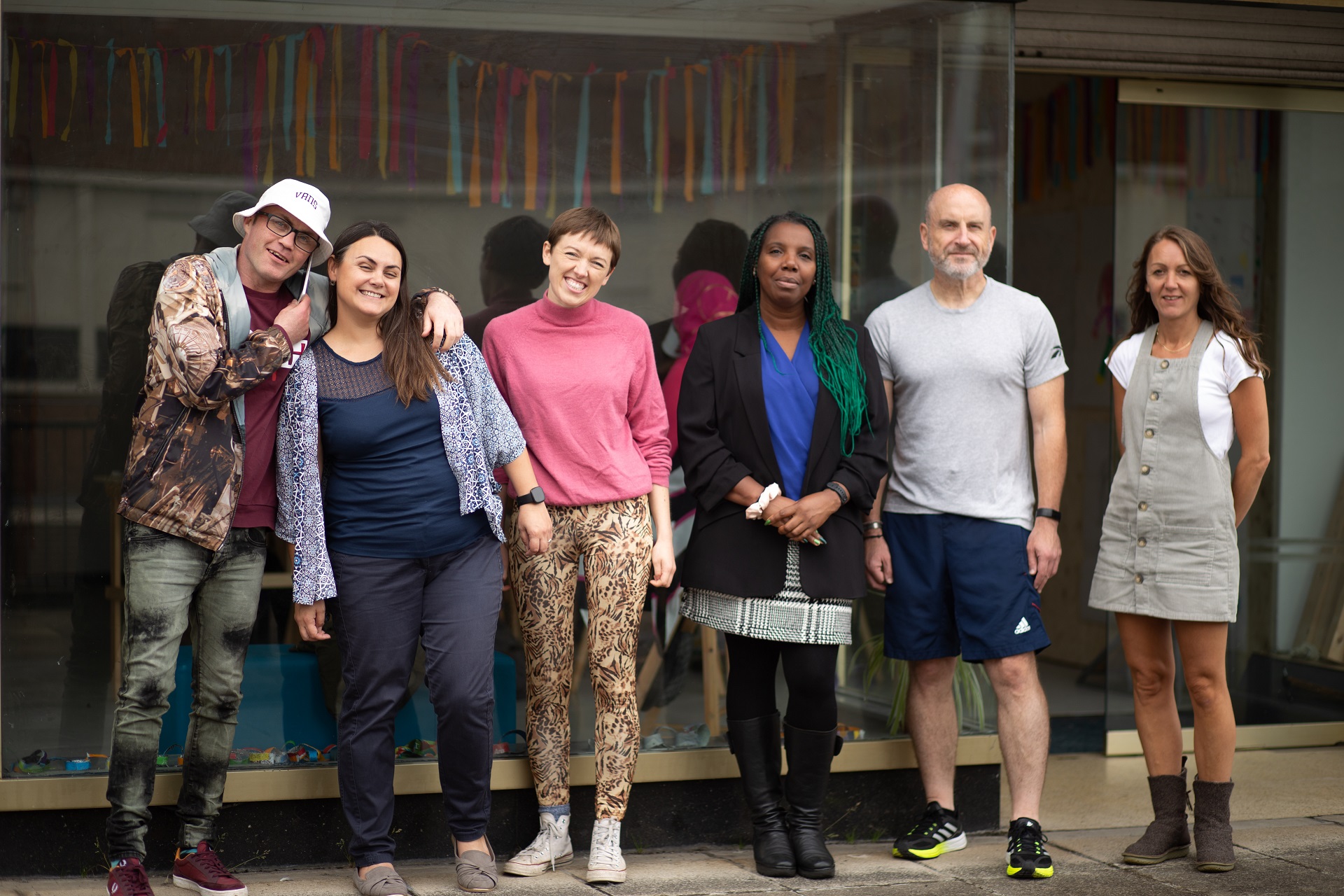 Stockport has been recognised by an expert judging panel as a Social Enterprise Place, meaning the area is committed to purpose-led business and the local economy is thriving.
Stockport is one of the fastest growing northwest economies, placed in the UK top 20 for productivity growth. The status is a further welcome addition to the area's achievements on top of it being 'one of the top places to invest in 2022' and affectionately dubbed 'the new Berlin' due it's blossoming arts & culture scene.
Jo McGrath, Chief Executive of Sector3, Stockport's VCFSE infrastructure support organisation says of the status:
'We see gaining social enterprise place status as another way for us to get focused on what we want and need to create and get our Social Enterprise community noticed for all the wonderful positive impact it has locally as well as the strong social economy we are part of building.
The social enterprise community deserve to be recognised for the outstanding contribution they make to society and the economic progress has been made but there is still a way to go. We've taken heed of the recommendations from the last State of the Sector report, calling for greater collaboration within the sector and cross-sector, with more partnership opportunities established such as the Proper Good Business Conference.'
Over the past three years Stockport has invested time and resource into its social enterprise community with the creation of a steering group and commencement of investment and support programme, 'Proper Good', (funded by Access, the Foundation for Social Investment and Big Society Capital) – both driven by Sector3 and The Goodness Collective.
Stockport sees Social Enterprise as a vital part of the economy, having incorporated it into the borough's economic plan. Furthermore, Social Enterprises can play an important role in addressing and tackling inequalities. Stockport is the 8th most polarised borough in England and the deprived areas have lower education and life expectancy outcomes than comparators. In recent years more social enterprise and third sector organisations have been created to meet these changing communities and local need.
Cllr Frankie Singleton, Liberal Democrat Councillor for Hazel Grove and Cabinet Member for Communities, Culture and Sport says:
'I'm delighted that Stockport has been named as a registered Social Enterprise Place by Social Enterprise UK. We have so many thriving organisations here in the borough and a real sense of community that is something to be proud of. Social enterprises are good news for everyone: they create positive social change by investing in our communities and third sector organisations. Being officially recognised as a hotspot on a national scale is great news for Stockport, and I look forward to working closely with businesses and the voluntary, community, faith and social enterprise sector to deliver the best outcomes for everyone who lives, works and spends time in the borough.'
The recognition is the result of co-ordinated activity between Stockport's VCFSE infrastructure support organisation, Sector3, the Stockport Council and social enterprises across the borough via a steering group.
Simone Callaghan, director of Social Enterprise The Goodness Collective CIC and leader of Stockport's Proper Good programme says:
'Stockport is home to an abundance of enthusiastic people with ideas and passion to support their communities through a different way of doing business that has a positive impact. We have 270 Social Enterprises registered here and counting, working in healthcare and wellness, education and skills development, digital, personal development, financial inclusion, arts and culture sectors and more.'
'We've got to this stage by supporting each other, working together and challenging the status quo. Those new to the sector in Stockport comment how well-connected, supportive and giving we are as a community.'
Social Enterprise UK's CEO Peter Holbrook said:
"With growing inequalities and the cost-of-living crisis adding to major challenges like housing and work insecurity, social enterprises have never been more important in our society – and Stockport's social enterprises are already playing a key role in the local economy, not only providing vital services but supporting the community and improving the environment.
"We hope that getting Social Enterprise Place status will help act as a lightning rod to galvanise the social enterprise community, supercharge the sectors growth and deliver the economic transformation needed for the communities of Stockport so that they can realise their full potential."
To find out more about Social Enterprise Places click here.