Finance and Accounts Shared Services
We provide Shared Services to help meet the pressing needs of our members
Social Enterprise UK appointed Sabira Kanji, as Director of Corporate Services and Finance in January 2015 to head up the provision of its finance and accounting services. Sabira, a former director of finance for various Not for Profit and for Profit organisations, has a wealth of experience including providing shared accounting services and leads our Finance & Accounting Shared Services team, offering finance and accounting services to Social Enterprise UK members.
Services include:
Bookkeeping
Collation of financial data with basic recording of the income and expense of your business is the initial building block for all the services that we can assist you with:
Basic accounting services including the recording of sales, purchases, bank, credit cards, travel and entertainment expenses, cash book, nominal ledger…
Inputting data into financial software such as QuickBooks, Xero, Kashflow and Sage
Processing receipts and expenses, calculating VAT and PAYE liabilities and recording other important information to ensure continuity and efficiency in all your supplier relationships
Reconciliation of recorded cash movements against bank statements and general monitoring of cash balances to manage cash flow and mitigate against unplanned overdrafts
VAT management and VAT returns
Management Accounting
Understanding your financial information and converting it into management information that can be actioned by the management team. We also look beyond the data and the information to provide insight and financial advice to help you run the business.
Management reports from bookkeeping records
Generating customer invoices.
Credit control including monitoring and management of all trade debtors
Cash flow forecasting and control
Budgeting
Financial Accounting
Preparation of financial statements from your accounting data to meet your statutory requirements.
Balance Sheet reconciliations
Debtor monitoring including the recording and reconciliation of outstanding invoices
Fixed Asset schedules including asset registers and depreciation
Finance Director Services
Improving the way social enterprises transact and uses data to intelligently commission and provide services is highly important at a time when thousands of pounds of efficiency savings are needed to ensure the sustainability of the social enterprise sector.
To support you and your business at Board level as it grows we can offer:
Strategic support to the Board
Board representation
Monthly performance reviews
Strategic financial and business planning
More-strategic consultancy services which help Social Enterprise UK members adopt best-practice processes and harness the power of the data available to them
We look forward to working with Social Enterprise UK members and assisting you as customers in achieving greater financial stability and efficiency at affordable pricing.
How we can help
Email us today at Sabira.Kanji@socialenterprise.org.uk to book a FREE Initial consultation.
Meet our Finance and Accounts Shared Services Team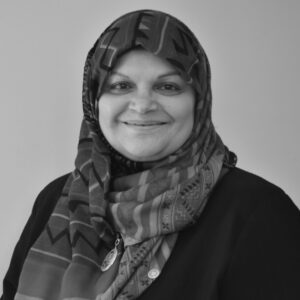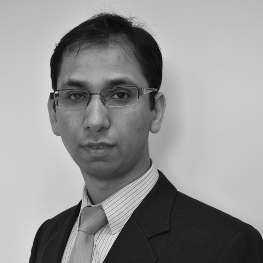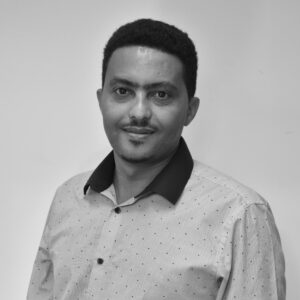 Sabira Kanji – Director of Corporate Services and Finance
Yasir Bashir – Management  Accountant 
Simon Kifle – Finance Assistance
Testimonials 
"Sabira and her team have been overseeing our management accounts, invoicing and providing strategic financial guidance for the Foyer Federation for the last year and we have seen a notable improvement in the clarity and efficiency of our accounts since moving over to Social Enterprise UK. Sabira has a 'no nonsense' approach that steers clear of complex terminology and provides a patient and supportive service that seeks to understand the detailed needs of the client. They present our accounts in a way that makes it easy to understand the pattern of income and expenditure and make informed decisions about the future" – Joel Lewis, CEO – The Foyer Federation
"We don't have much experience in accounting, as a start-up, and we were having trouble managing our annual accounts. It was a massive help, therefore, going through Social Enterprise UK and using their shared services because they've got a huge wealth of experience and have been really helpful as well as really good on cost (which was a massive help for us being able to do this on a budget, as a start-up). Sabira and Yasir have been absolutely amazing helping us throughout everything we've done and teaching us about the process as we went along which was fantastic. I couldn't recommend it more – great people and really great service!"  – Iain Mckinnon, Director, GLOBAL DISABILITY INNOVATION HUB C.I.C.
"We approached Social Enterprise UK as a new start up with very little experience and both Sabira and Yasir have been very supportive, helpful and patient with us. They understand that we are learning as we go and make a real effort to make things as simple and clear as possible which is a great help to us and allows us to focus on growing the business." – Adam Boxer, Director of Wessex Social Ventures 
"Social Enterprise UK have provided us with the financial services expertise and professionalism needed as a fast growing social enterprise. Not only do they understand the demands facing us as a company, but they have gone above and beyond in helping us find solutions to the myriad of accountancy challenges that emerge in the early stages of a business." –  Charles Fraser, Director and Co-Founder of The Entrepreneurial Refugee Network (TERN)
"Sabira and Yasir at Social Enterprise UK have been fantastic in supporting us, as a new social enterprise/non profit company.  Not only are they organised and efficient when it comes to ensuring our accounts are managed well and on time; but they also have a genuine interest in our work.  They are always really approachable, friendly and happy to help.  They are very encouraging of the work we do and as someone who has never run their own business before, these guys have  a  helped to take a huge weight off my shoulders because I know our accounts are in safe hands.  I would highly recommend Social Enterprise UK to work with." – Dan Ware, Director & Founder, Dual Diagnosis Anonymous Ltd