Social Enterprise UK and anti-racism
Social enterprises are businesses set up to challenge inequalities but we cannot escape from the fact that inequalities of access and opportunity persist in our sector, reflecting those found in wider society. This is particularly apparent when it comes to racial inequality, with too many barriers still faced by racialised groups within the social enterprise community.
This part of our website will be a space on which SEUK will share learning and best practice as well as explore how social enterprises can play a part
It will show what we're doing at SEUK to ensure that we work as an anti-racist organisation, setting out our strategy on how we embed principles of justice, equity, diversity and inclusion across our internal processes and wider work as the voice of the sector. Our initial focus will be on tackling racism but we have seen that changes we make to improve inclusion and diversity in this space are broadly similar to practices required to ensure all we do reaches people from other under-represented, marginalised and disadvantaged groups
This area will grow and develop as we work with our members and partners to collect up to date information and share resources to support our sector take on these issues.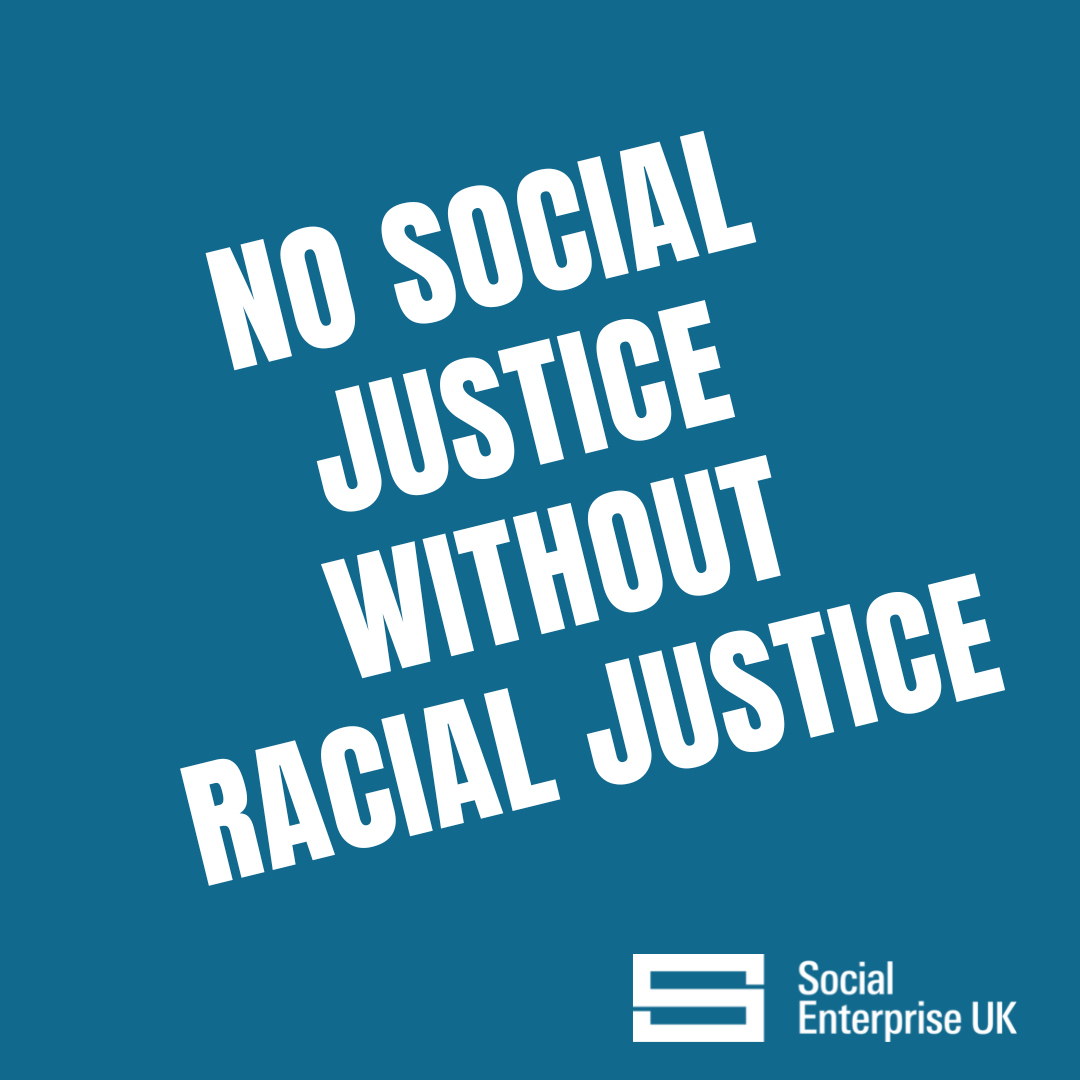 An update on our justice, equity, diversity and inclusion work
Following the resurgence of the Black Lives Matter movement in the summer of 2020 we promised to take a close look at how we at Social Enterprise UK (SEUK) can become a truly anti-racist organisation and to consider our role in the broader movement for racial justice.
This statement sets out why we think anti-racism, justice, equity, diversity, and inclusion are important – and why they will be central to all our work going forwards.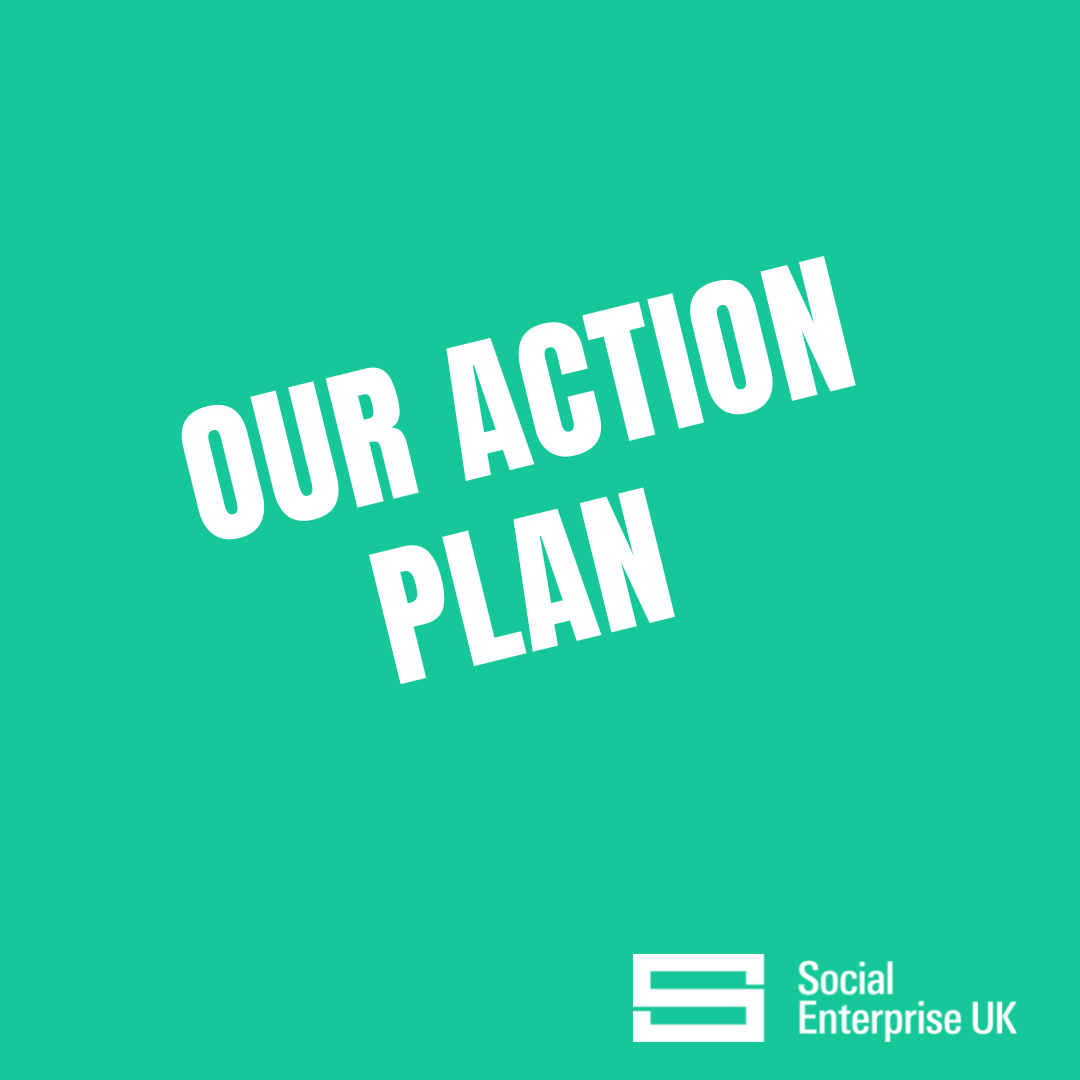 SEUK's Action Plan for Anti-Racism, Justice, Equity, Diversity and Inclusion
Our action plan goes into greater depth on both our plans and the actions we have already taken to embed principles of justice, equity, diversity and inclusion (JEDI) across our internal processes and external work.
It contains a detailed table setting out the 10 principles we commit to, what we have achieved so far and our ambitions for further change.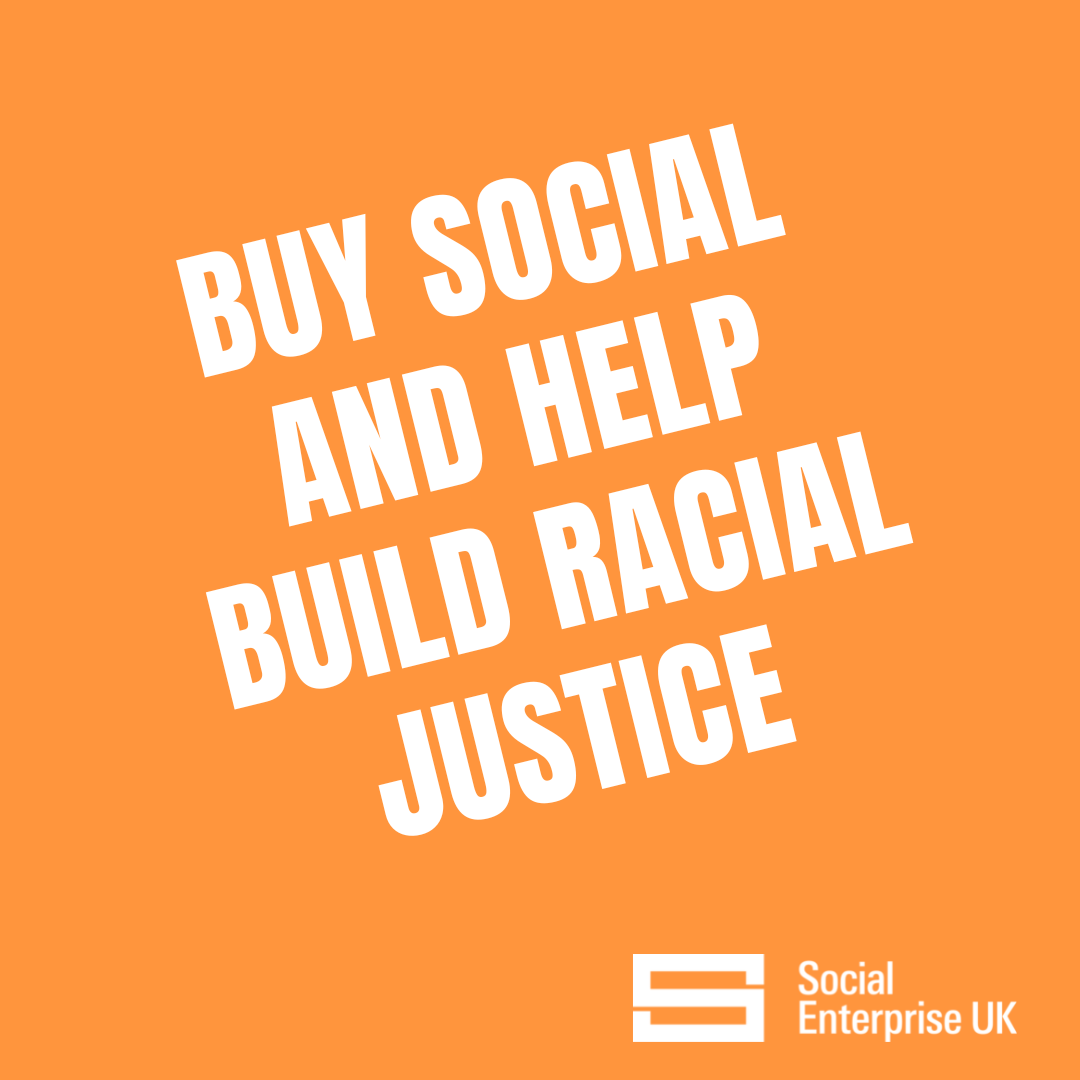 The best way to support social enterprises led by and supporting people from racialised communities is to buy from them. We have put together this database of Social Enterprise UK members, working across a range of areas, to make it easier for you to identify and support social enterprises set up to address racism. When you buy social you are using your spending power to build a better world. Through supporting businesses led by and supporting racialised communities you are helping them break down racial barriers, create opportunities and increase their market share.
This document is very much a work in progress and we know that there are many more social enterprises working in these areas who are led by and supporting people from racialised communities. If you are a Social Enterprise UK member and want to be included in this guide email membership@socialenterprise.org.uk