Facts and Figures
Some key facts and figures about the size and impact of the social enterprise movement
There are 100,000 social enterprises in the UK, contributing £60 billion to the economy and employing 2 million people.
Social enterprises work in every sector of the UK economy, from consumer products and services, providing high quality public services, local community resources, creative agencies, arts organisations, recycling projects, cafes and restaurants or  and waste management companies.  A third of community healthcare providers are social enterprises.
Social enterprises can be large and work across the UK or beyond; or small and medium size businesses working in a particular city, town, village or street.  There are case studies, profiles and stories of social enterprises throughout this website and you can read some of the latest profiles on our dedicated case study page.
SEUK's latest research found that social enterprises outperformed traditional businesses when it came to growth and innovation, reducing inequalities, creating jobs and building a more inclusive economy.
Social enterprises are more representative of wider society than other businesses, with more women leaders and leaders from racialised communities. They empower communities, prioritising staff engagement and ensuring beneficiaries are involved in decision making.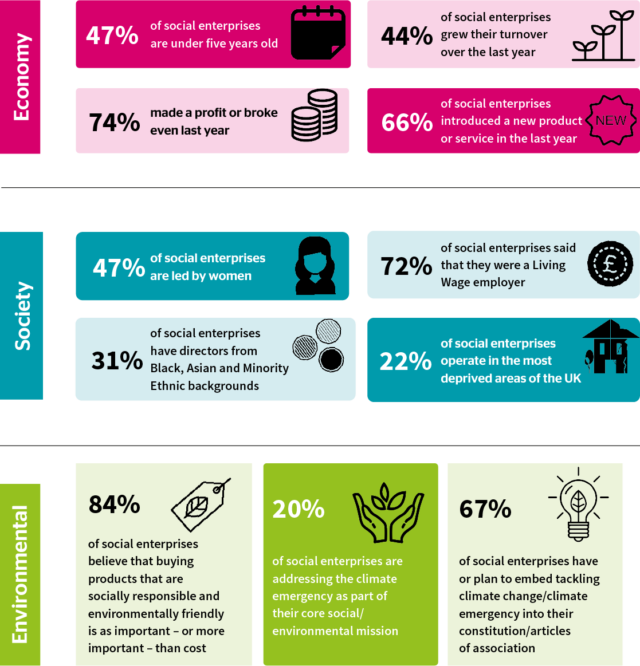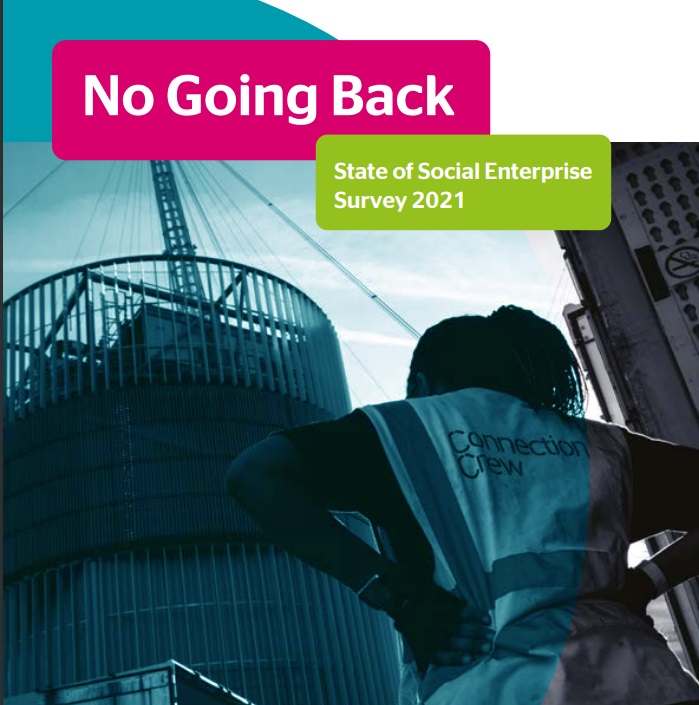 Find out more about social enterprise through SEUK's respected research publications
SEUK's State of Social Enterprise reports are the defining source of information on social enterprise. Every two years, they explore what social enterprises do, who they employ, their turnover and scale, as well as their performance when it comes to diversity and environmental impact.
The 2021 report 'No Going Back' showed that, in spite of the challenges of the COVID-19 pandemic, social enterprises are delivering economically, environmentally and socially.