About Social Enterprise Places
Social Enterprise Places are areas where social enterprise activity is thriving. From quarters, towns, cities and zones – areas around the UK are declaring themselves as social enterprise places committed to investing in the sector.
Social Enterprise UK is recognising these hotspots of social enterprise activity by awarding them with the Social Enterprise Place badge, celebrating their achievements and supporting them to grow.  
Registered Social Enterprise Places are supported to reach out to and involve local councils, businesses, charities, consumers and budding social entrepreneurs –  bringing them together to grow their social enterprise communities.
The programme aims to promote, raise awareness, and build the markets for social enterprise at a local and national level.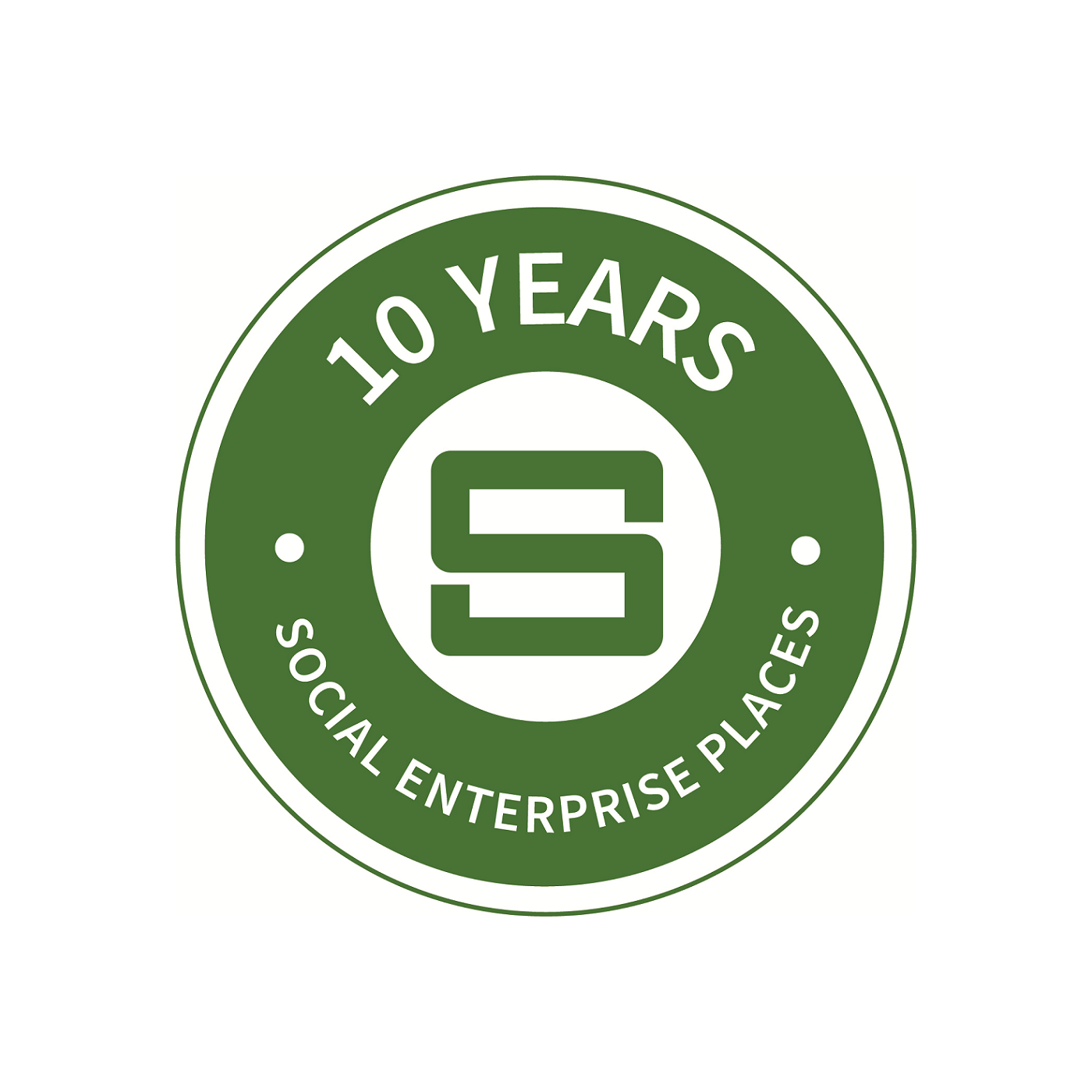 Celebrating 10 Years of Social Enterprise Places
In 2023 the Social Enterprise Places Programme turns 10 years old. Since Alston Moor became the first Social Enterprise Place in 2013, nearly 40 other places have been recognised as hot spots of social enterprise activity. These range from towns and cities to entire counties, all united by a dedication to grow and support local social enterprises.
To commemorate the 10-year anniversary of the Places Programme events will be taking place across the country including two flagship events in Cumbria and Plymouth.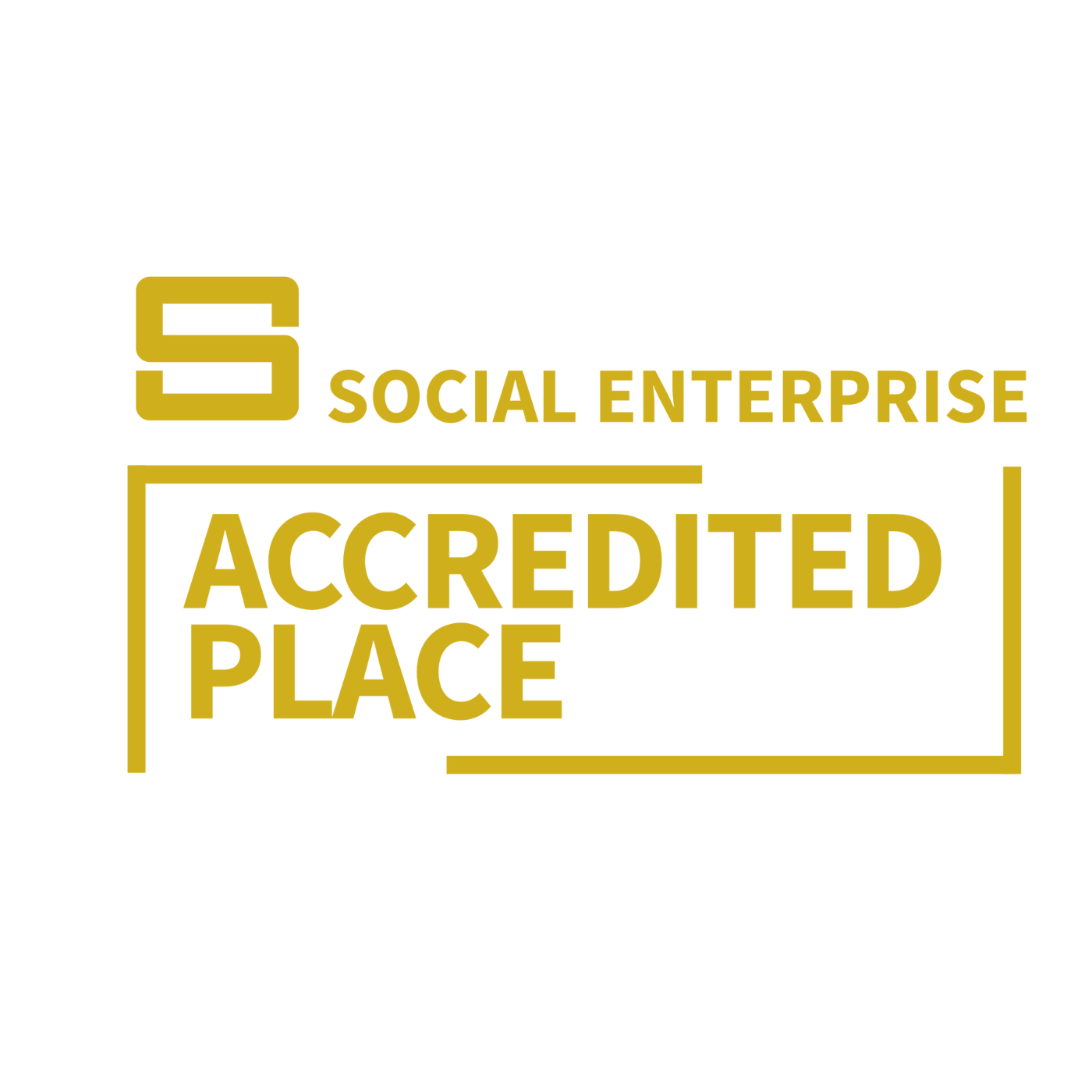 Accredited Social Enterprise Places
Accredited Social Enterprise Places have to set out a three-year plan for the future of social enterprise in their area. These plans must contain a series of specific aims and ambitions to support and sustain the structure and function of the Social Enterprise Place as well as detailed plans and actions to boost each area's social enterprise community.
Plans can range from creating programmes to grow markets for social enterprises through engaging with the wider private sector to working with universities to provide social enterprise education and putting on public facing awareness raising campaigns.
Currently there are 3 accredited Social Enterprise Places – Norwich, Plymouth and Sheffield.
There are now nearly 40 Social Enterprise Places in the UK: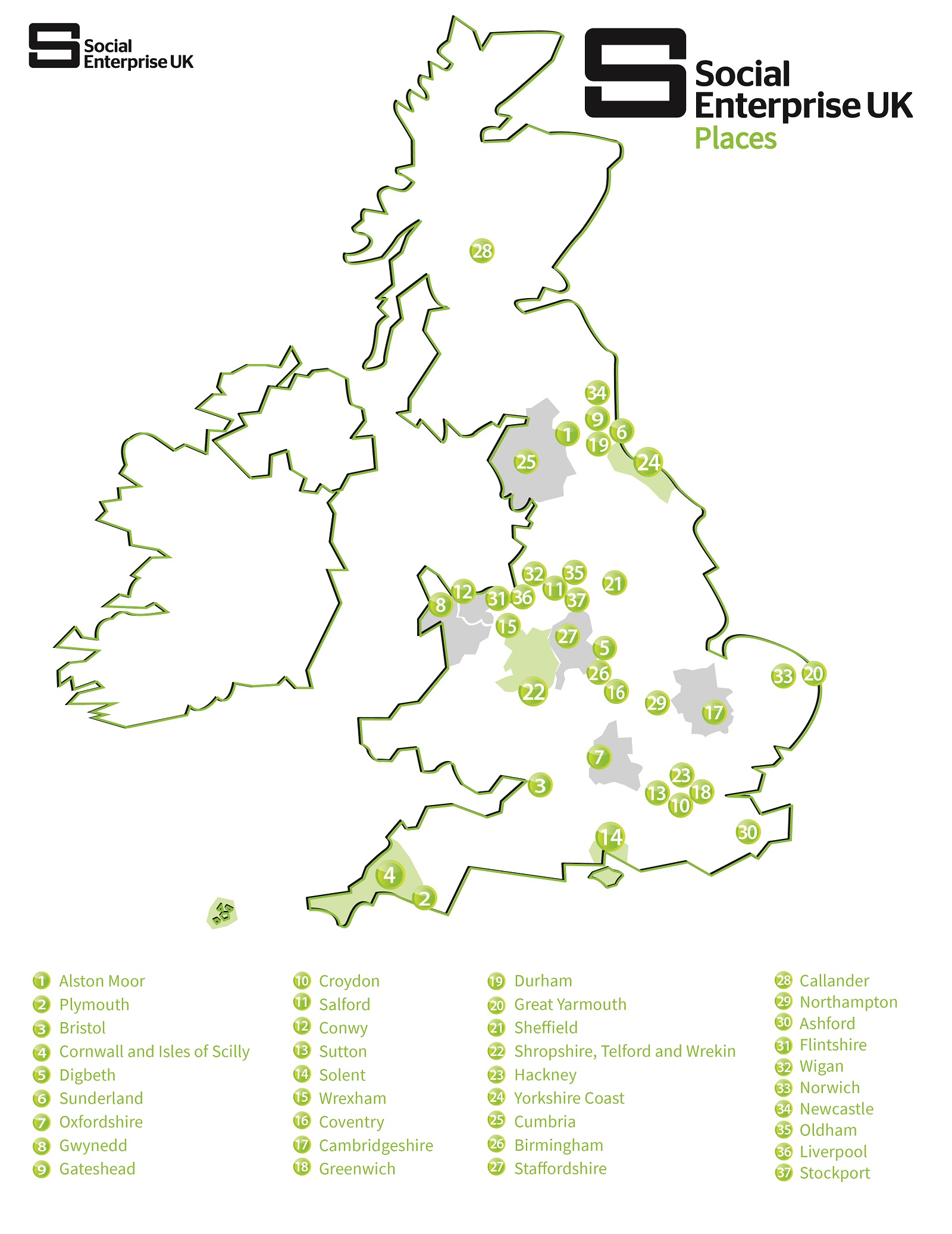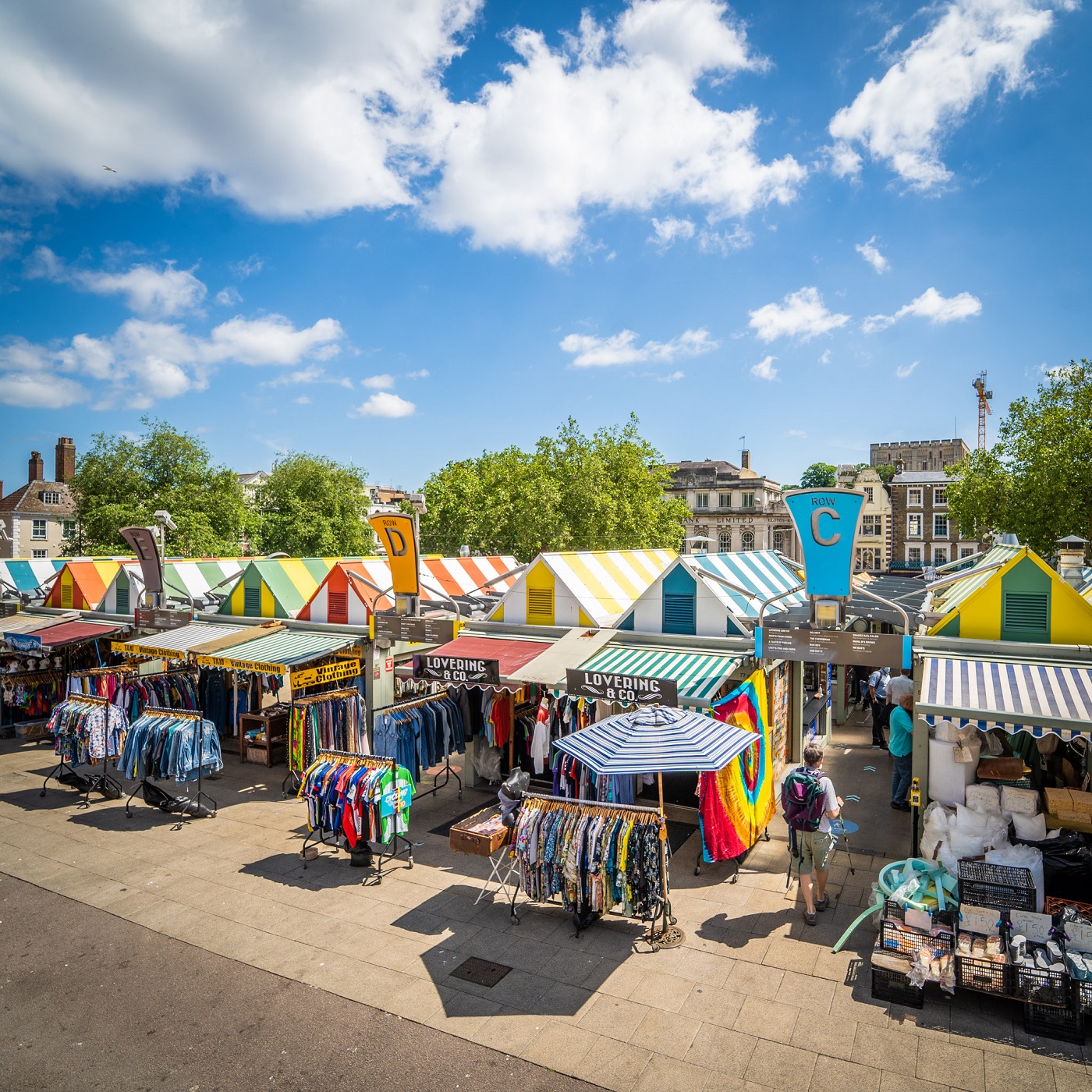 How does my area apply to become a Social Enterprise Place?
Any area can apply for recognition, but you to be a Social Enterprise Place it must have significant social enterprise activity and established a Social Enterprise Place stakeholder group. The group is a collection of individuals and representatives of organisations who come together to represent their area.
There is no set model for the steering group – it can be formed and organised in a way that works best for your area. Some Places may have existing networks in place, whereas others may be formed especially for the Social Enterprise Places programme.
Gareth Hart – Chair of the Plymouth Social Enterprise Network commented on the impact the Programme has had on Plymouth:
"Plymouth's Social Enterprise City badge has helped to lever in over £6 million of investment and support for social enterprises in the city from national and local sources. It led to the Council developing commissioning and procurement policies for social value and has seen national organisations like Power to Change, Esmée Fairbairn, Rank Foundation and Big Society Capital coming to, and investing in Plymouth. The Social Enterprise City concept has undoubtedly helped achieve a huge amount for the city but it is still a brand with more potential."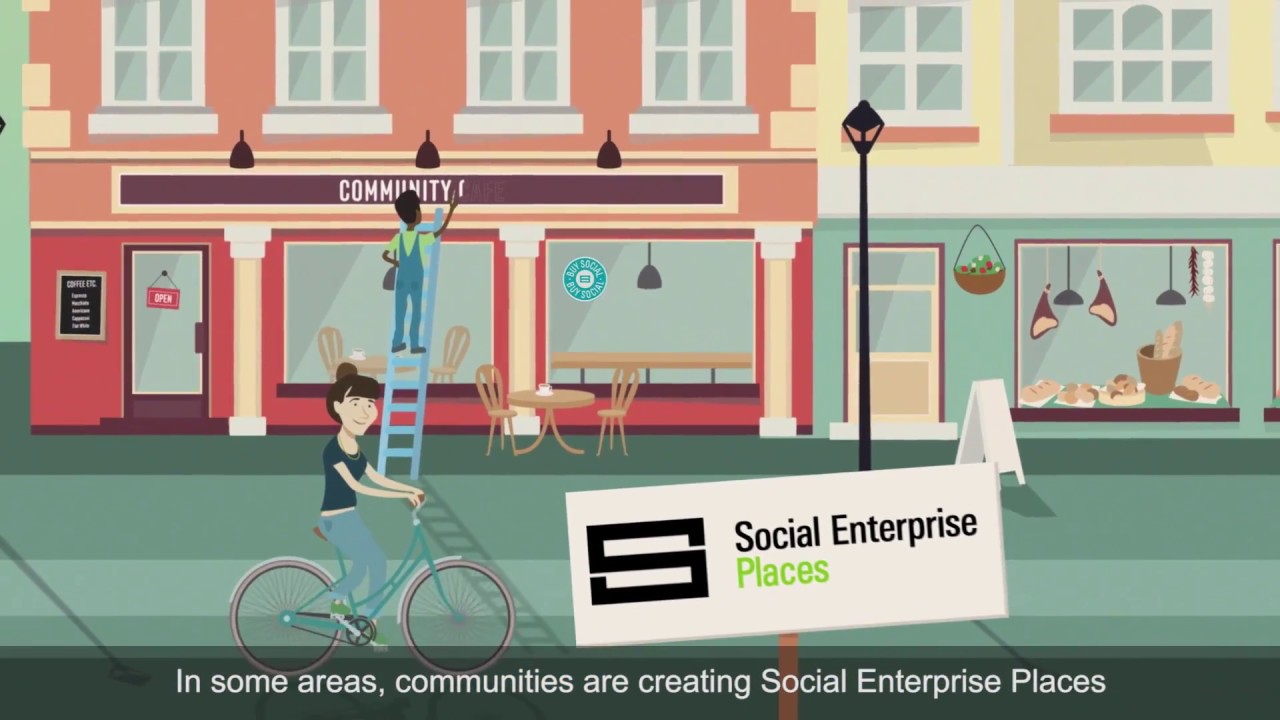 Find out more about Social Enterprise Places in this short video