News
Oldham is awarded Social Enterprise Place status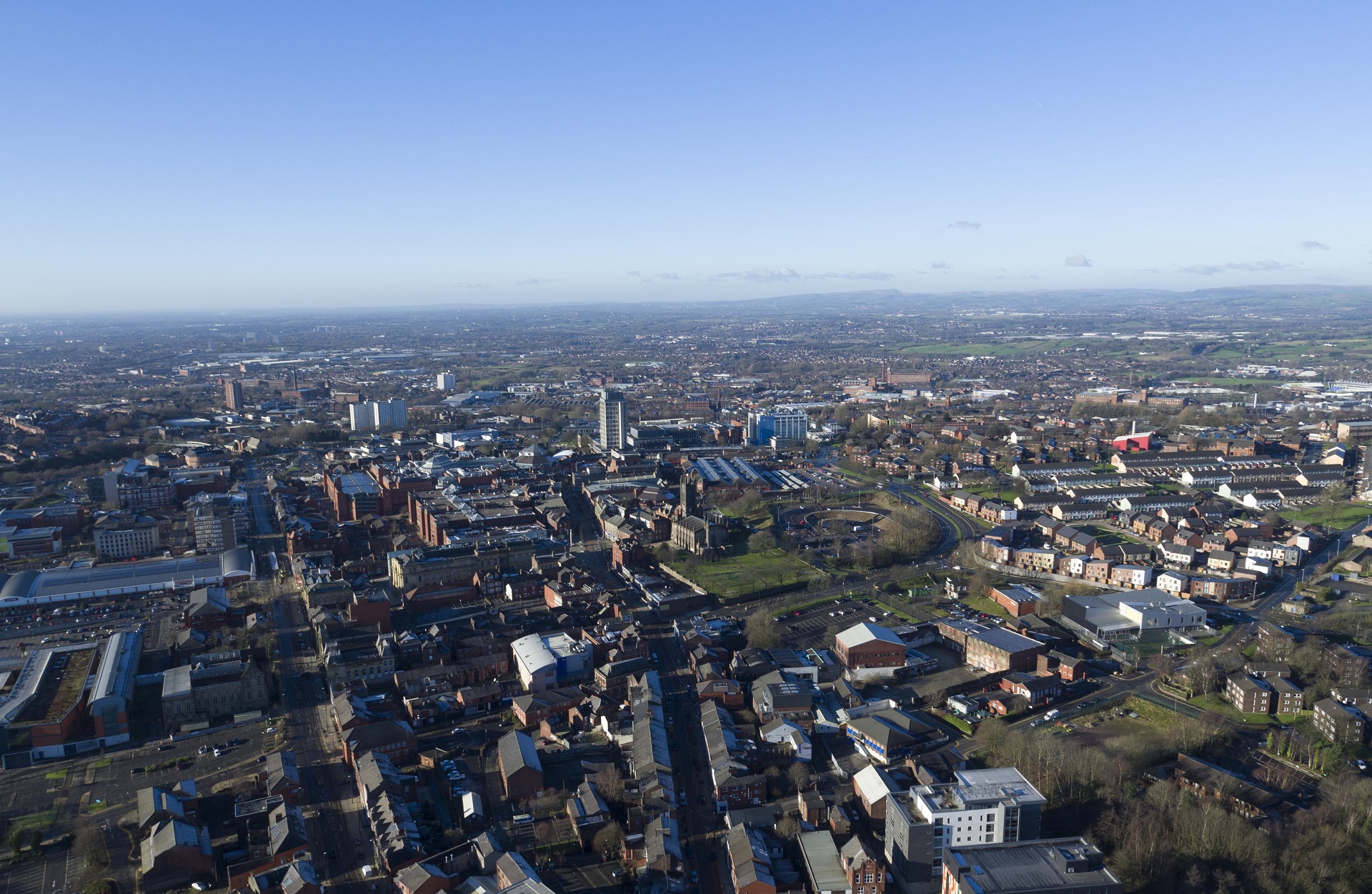 Oldham has secured its status as a 'Social Enterprise Place' cementing its commitment to purpose-led business in the local economy.
The Social Enterprise Places scheme, set up by Social Enterprise UK (SEUK), involves areas of the country where social enterprises and key regional stakeholders have come together to form thriving areas of social enterprise activity.
Oldham is now the 35th Social Enterprise Place in the UK.
The bid to become a Social Enterprise Place was coordinated by Oldham-based award-winning social enterprise Upturn together with Oldham Council.
Anwar Ali OBE, Oldham's Social Enterprise Business Ambassador and Co-founder of Upturn, said:
"Oldham has a thriving, innovative and passionate social enterprise community. We want to do more to help them scale while also working with the wider business community to think about how they can use their business to do more good.
"Social enterprises have a crucial part to play in the town to help address challenges around inequality and building an economy that benefits everyone.
"We know businesses with a social purpose can contribute to an inclusive economy. They are providing jobs for local people through inclusive employment practices and becoming living wage employers, and they are providing essential services to their local communities.
"Securing Oldham's status as a Social Enterprise Place provides an opportunity to build on the town's culture of entrepreneurism and strong voluntary, community, and faith sector to create a more social economy."
Councillor Arooj Shah, Leader of Oldham Council, said:
"Oldham has a distinguished history as a cooperative place where people work together to improve the lives of everyone. So it's unsurprising but it's a hugely proud moment to receive this formal recognition as a Social Enterprise UK place!
"This demonstrates that we are somewhere that social enterprises – organisations that demonstrably better our communities – can establish themselves, grow and thrive.
"Being a Social Enterprise UK place also acknowledges the vision and plans we have in place to grow in a way that is inclusive and takes everyone in the borough with us.
"We are one of only three places in Greater Manchester to be recognised as a SEUK place so far and it is very exciting to be leading the way in formalising our network of social enterprises, raising the profile of these organisations, and supporting them to succeed."
SEUK Chief Executive Peter Holbrook said:
"Congratulations to Oldham on being named a Social Enterprise Place! Social enterprises make a huge contribution to the town from providing community energy and affordable housing to running leisure centres, creative projects, workspaces, credit unions and social care.
"Addressing growing inequalities, the cost-of-living crisis, housing and work insecurity – the role of social enterprises has never been more important, and Oldham's social enterprises are already playing an incredibly important role in supporting communities, providing critical services to the public, improving the environment, and helping to grow the local economy.
"We hope that getting Social Enterprise Place status will help act as a lightning rod to galvanise the social enterprise community, supercharge the sectors growth and deliver the economic transformation needed for the communities of Oldham so that they can realise their full potential."
Accredited Social Enterprise Places have to set out a three-year plan for the future of social enterprise in their area. These plans must contain a series of specific aims and ambitions to support and sustain the structure and function of the Social Enterprise Place as well as detailed plans and actions to boost each area's social enterprise community.
To find out more about Social Enterprise Places click here.
To find out more about Upturn visit upturn.org.uk.