News
Liverpool now the latest hotspot for purpose-led business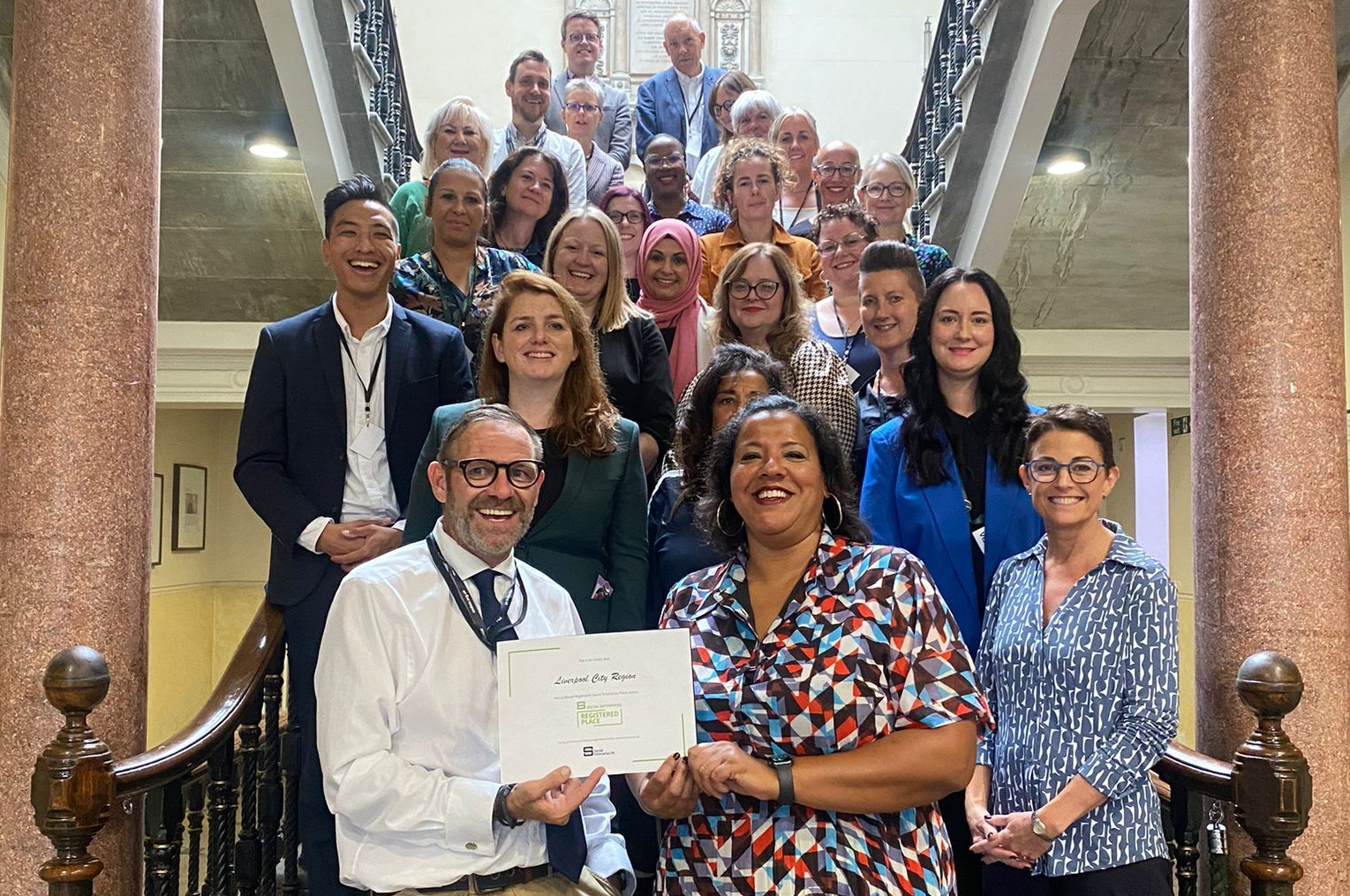 The Liverpool City Region has won Social Enterprise Place status from an expert judging panel in recognition of its thriving social economy, with former mayor Joanne Anderson accepting the award at our Future Economy Alliance roundtable in Blackburne House.
The Social Enterprise Places initiative, established by national sector body Social Enterprise UK, formally identifies areas of the country where local stakeholders are dedicated to supporting social enterprises.
With deep-rooted social enterprise activity, Liverpool City Region boasts 1,400 social organisations generating £3 billion in annual income and employing 45,000 people. These encompass diverse areas, from cultural institutions like Future Yard and Shakespeare North Playhouse to urban farms, creative maker spaces, bike couriers and care organisations.
Mayor Steve Rotheram initiated social trading community Kindred in 2020, with support from the Liverpool City Region Combined Authority and Power to Change. Former mayor Joanne Anderson leads Kindred's Black Social Traders Network, as well as the Liverpool City Region's Social Investment Pathfinder which aims to increase sector investment from £5 million to £50 million.
Lord Victor Adebowale, patron of the Pathfinder and chair of Social Enterprise UK, praised the Liverpool City Region contribution to broader economic and social development through social businesses. Our CEO Peter Holbrook also commended the achievement, saying:
"It's fantastic that Liverpool City Region has been recognised a Social Enterprise Place – and particularly pertinent while it hosts Labour Party Conference, with politicians discussing some of the major challenges where social enterprises can offer real solutions, from levelling up to Net Zero.
"Liverpool's social enterprises already play a key role in the local economy, not only providing vital services but supporting the community and improving the environment. We hope its new Social Enterprise Place status will act as a lightning rod to supercharge the sector's growth and deliver the economic transformation needed for communities across Liverpool to realise their full potential." 
To find out more about Social Enterprise Places click here.