News
Alston Moor celebrates a decade as a Social Enterprise Place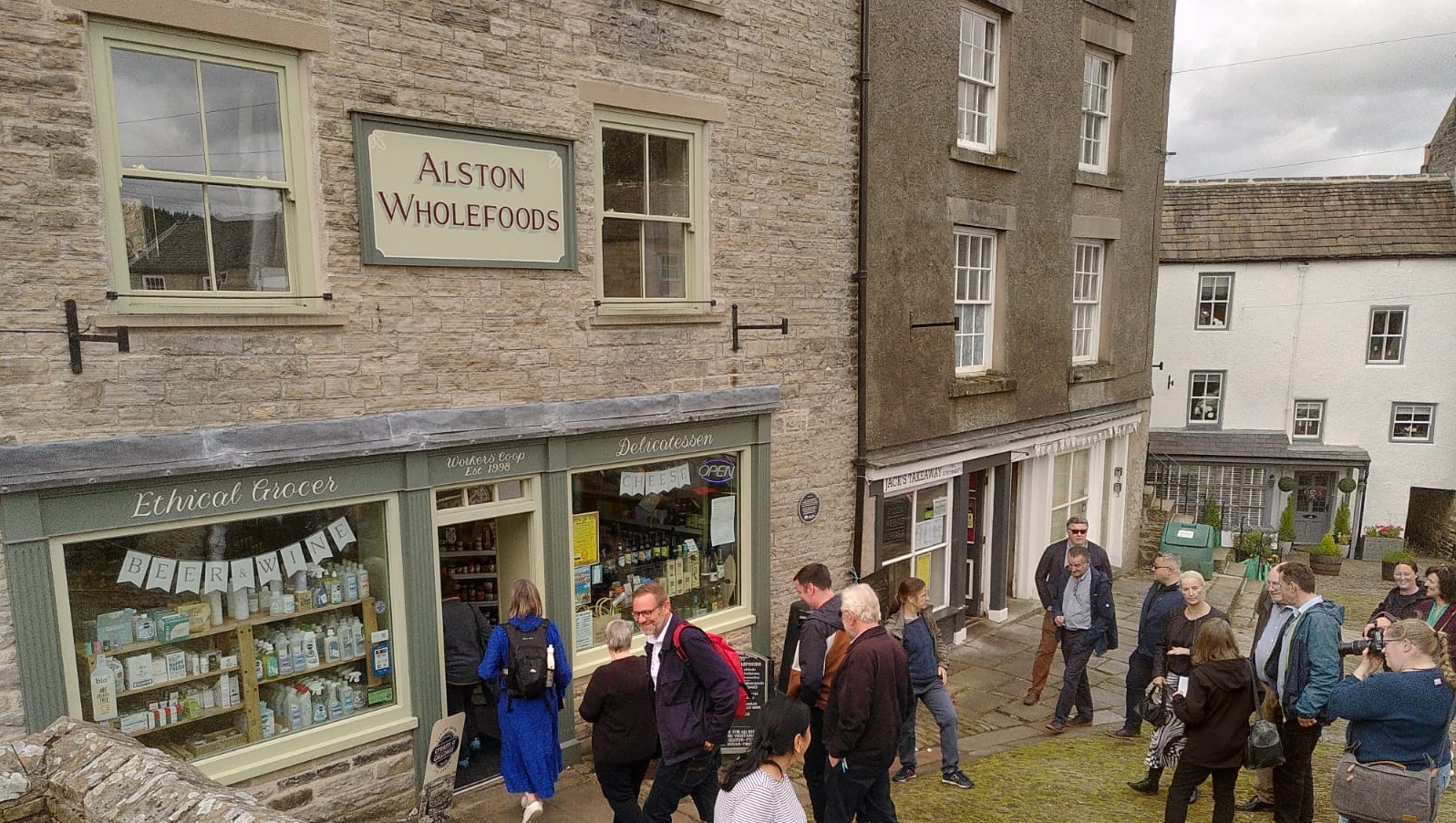 Ten years ago, the small parish of Alston Moor in Cumbria became the UK's first ever Social Enterprise Place, formally recognising it as an area where mission-led business is thriving.
Since 2013, Social Enterprise UK (SEUK) has been recognising these hotspots of social enterprise activity by awarding them with the Social Enterprise Place badge. There are now more than 30 Social Enterprise Places across the UK, ranging from towns and cities to entire counties and regions, but it all started in Alston Moor.  
Social enterprises are at the heart of Alston Moor, operating across the economy – from community owned and run snow ploughs and gritters to craft fairs, a pre-school nursery, a gym, specialist wholefood retailing, and a village shop with a post office. The area's three main tourist attractions, a narrow gauge railway, a motor museum and even the visitor centre for the local Roman Fort are all social enterprises. A social enterprise, Cybermoor, was even instrumental in improving internet connectivity in the town, working to provide residents with computers and internet access.
The latest evaluation of social enterprises in Alston Moor showed that they have supported create 50 jobs, worked with 200 volunteers and have a combined turnover of £1.5 million.
Following Alston Moor's example, Cumbria itself was declared a Social Enterprise County in 2018, recognising the contribution of social enterprises to the entire region.
To commemorate ten years of Alston Moor gaining Social Enterprise Place status, two special events took place last week, bringing together social enterprises and supporters from across Cumbria and beyond.
On Thursday 13 July, a day-long event was held at the Rheged arts centre to celebrate a decade of the community-driven businesses that have put Alston Moor on the social enterprise map.
Guests heard from three inspiring social enterprises all of which operate in Alston Moor – Cybermoor, Charge my Street and Cumbria Health on Call.
Charge my Street install and operate community electric vehicle charge points to ensure every home in the town is within five minutes from a charging point, making it easier to operate electrical vehicles.
Cumbria Health and Call are a social enterprise addressing the difficulty in accessing health services in rural areas with their in and out of hours services helping residents get the primary healthcare they need.
These businesses were joined on a panel discussion by Cllr Virginia Taylor from Westmorland and Furness Council, Martin Allman Social Enterprise Manager at Cumberland Council and Clive Hirst from Social Enterprise Solutions who originally came up with the idea of the Social Enterprise Places programme in 2013. The discussion was chaired by Rob Randell the lead on the Cumbria Social Enterprise Partnership and also featured contributions from Peter Holbrook and Liz Minns from SEUK.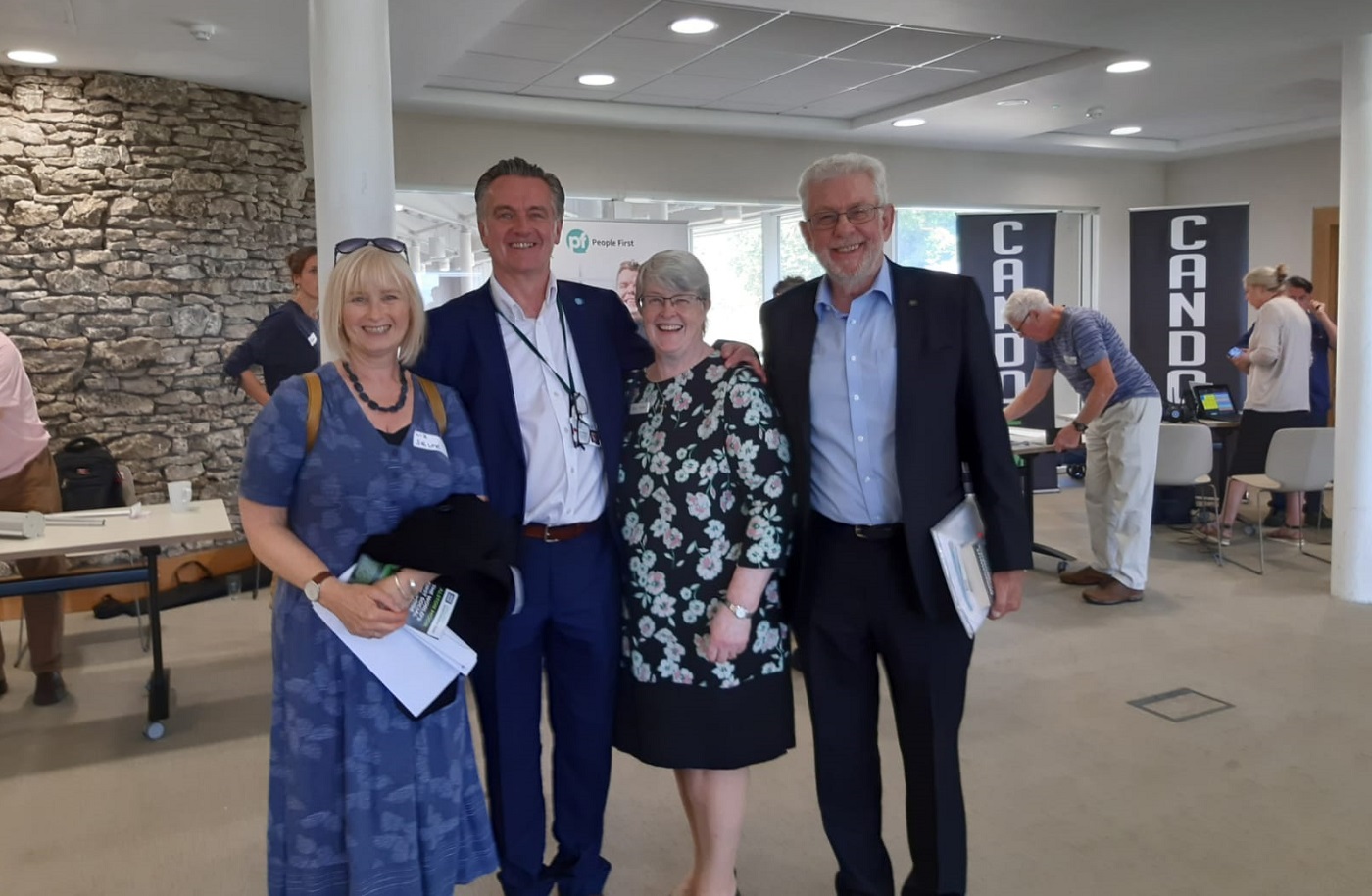 SEUK's Liz Minns, Martin Allman, Kate Welch and Clive Hirst
The next day, guests took part in a Social Enterprise Safari around Alston Moor, which showcased the diversity of the town's social enterprises.
SEUK's Chief Executive, Peter Holbrook said:
"It was great to return to Alston Moor, ten years since it gained Social Enterprise Place status, to see how the town's social enterprises have grown and developed.
"Alston Moor shows how a town can use social enterprise to not only take on the challenges faced by many rural areas, such as isolation and digital connectivity – but also how social enterprises can bring a community together, creating shared spaces and a sense of pride.
"Congratulations to Alston Moor, a true social enterprise trailblazer!"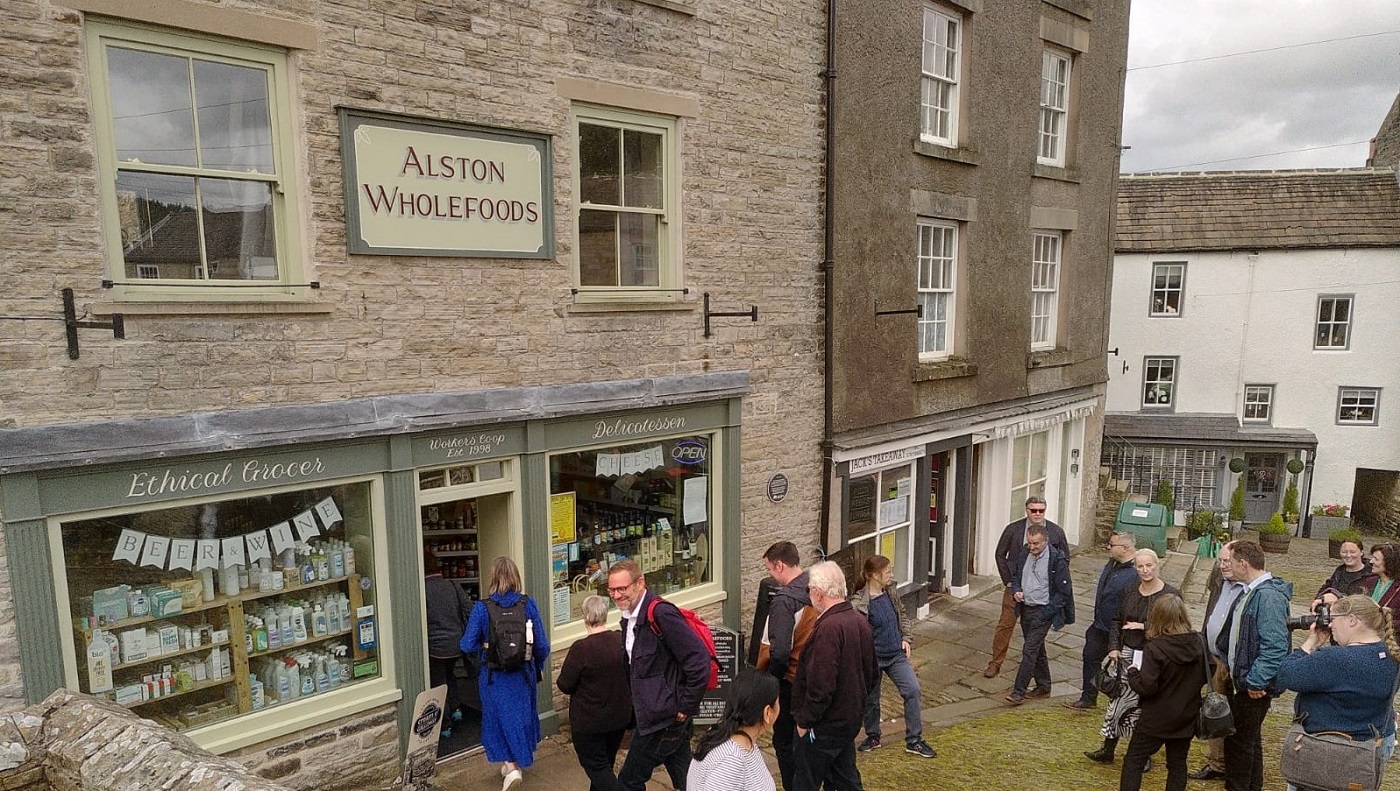 The social enterprise safari across Alston Moor
To find out more about the Social Enterprise Places programme click here. The events at Alston Moor are part of a series of events which will celebrate the ten year anniversary of the programme with other events being listed here.