Thought leadership
Tackling affordable housing and isolation issues – Homeshare UK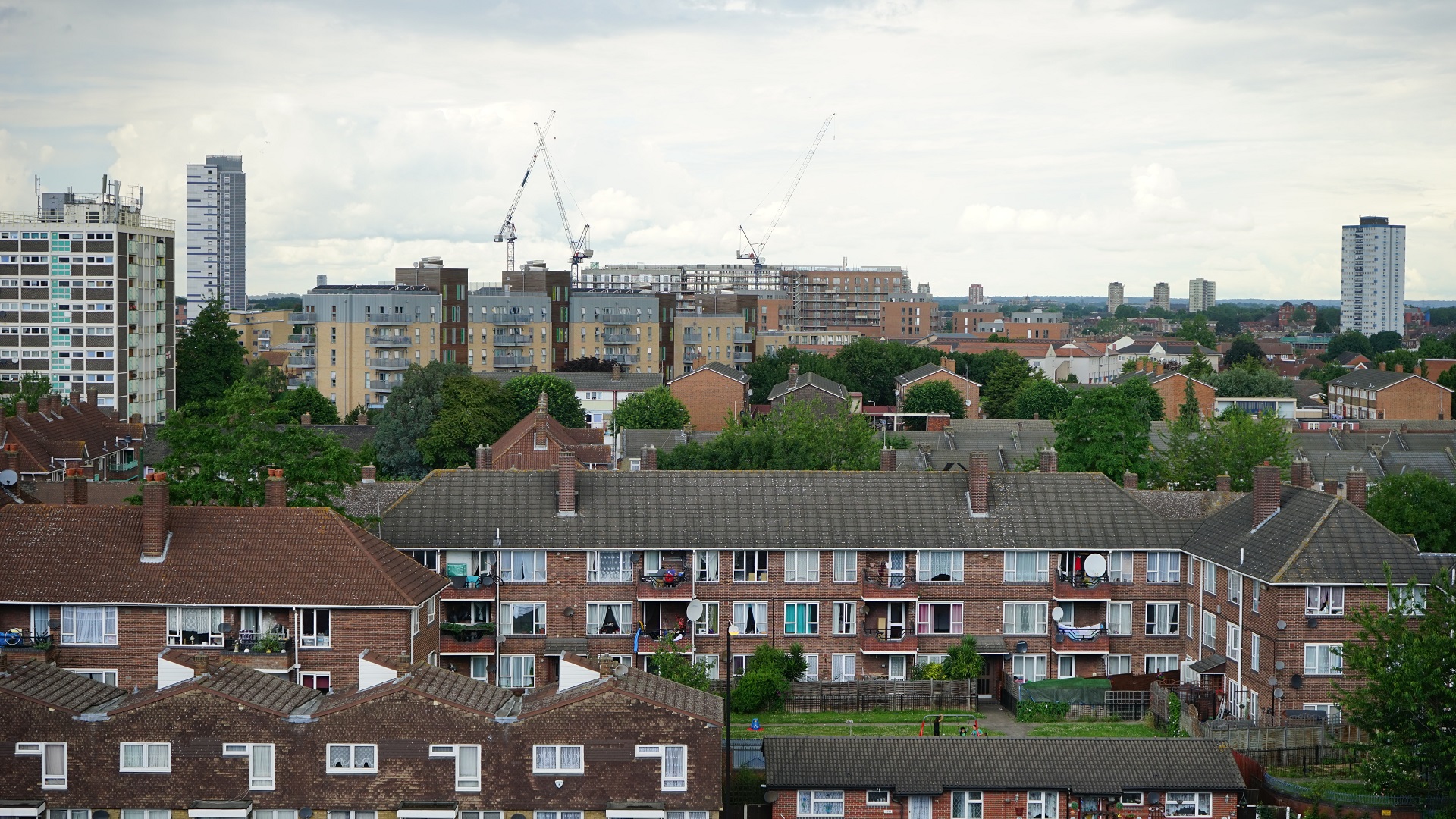 Loneliness, living alone and poor social connections are as bad for your health as smoking 15 cigarettes a day. Half a million older people go at least five or six days a week without seeing or speaking to anyone and since the beginning of the Covid-19 pandemic, these problems have increased drastically.
In society we are also faced with the ongoing cost of living rises, and younger people are being priced out of towns and villages when looking for an affordable place to live. In 2021 house prices rose again with the average house price in September 2021 at a record high of £270,000; £28,000 (11.8%) higher than September 2020, making it even harder for young people to save towards purchasing their first home.
At Homeshare UK we are working with our network of providers to tackle these two key issues by bringing together people with spare rooms with people who are happy to chat and lend a hand around the house in return for accommodation.
Together, householders and homesharers share home life, time, skills and experience. Typically, an older householder with a room to spare will be carefully matched with a younger person who will provide around 10 hours of support in exchange for affordable and sociable accommodation. Daily living tasks are part of this support, such as cooking, cleaning, shopping and providing companionship.
"Due to the ongoing housing crisis in many locations across the UK, the majority of our homesharers are now aged between 26-35 (67%), including young professionals, university students as well as public sector workers, all of who need affordable accommodation and a place to call home." – Deborah Fox, Head of Homeshare UK
"Perfect catch, perfect match!"
Each and every Homeshare match is very different from the next. For many people, it is their concerns about becoming isolated or lonely that lead them to Homeshare. For others, still socially connected and very much valuing their own space, it is the reassurance of having someone else around that is key to them welcoming someone new into their home.
In Valerie's case it is the latter; she is 84, friendly, sociable and values her independence and time alone. At the same time, she recognises that the presence of someone else in the house, particularly at night, is most reassuring, not just to herself but to her brother Bill, who lives a couple of hours drive away.
Tomi, 24, a Film Studies Masters student from Slovenia, has been welcomed into Valerie's home and is described by her as "the perfect catch!" Valerie says, "Tomi is such a lovely person to have around. I really enjoy our conversations. I actually see Homeshare as a way of keeping in touch with today's fast-moving modern world too."
Reflecting on his Homeshare experience, Tomi describes Homeshare as being a way to learn as well as teach, to help and be helped; in short, an enriching reciprocity. "To be honest", he says, "it's like a dream come true. Living in a lovely home with a lovely person and within my limited budget. Being of help to someone is also a really important part of it for me".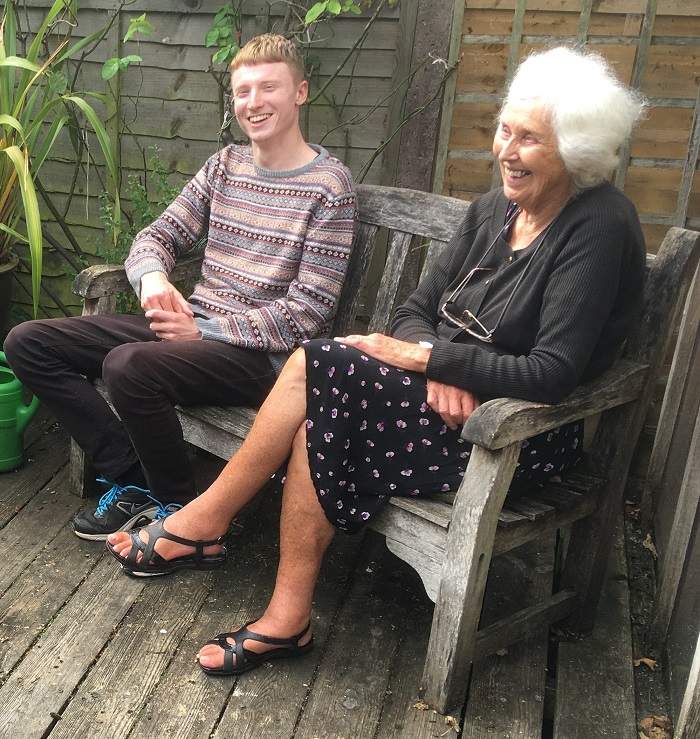 Bill, Valerie's brother, continues to visit on a regular basis, but with a Homeshare arrangement in place he knows Tomi is there and is more than happy to help with the small things that inevitably crop up. "I don't need to worry if I can't get hold of Valerie on the phone. A quick call to Tomi puts my mind at rest", Bill says. "Homeshare, to me, is reassurance".
The expansion of Homeshare UK
Homeshare UK is part of Shared Lives Plus – the UK membership charity for more than 6,000 Shared Lives carers, 150 Shared Lives programmes, and a growing network of over 20 Homeshare providers. Our vision is for a kinder, stronger society built around people sharing their lives, skills, and homes. We are currently driving forward an ambitious five-year growth strategy that will bring Homeshare to key towns and cities across the UK.
"Gabby has been living with me for over a year and Homesharing is working really well. She is a super cook and great company. I enjoy our chats together over a meal in the evenings and she's very helpful with things I can't manage around the house."– Margaret Householder, Novus Homeshare
Your next business could change lives
Working with socially-minded individuals, community and voluntary organisations as well as existing social care providers we are aiming to establish 40 new Homeshare franchise opportunities in locations currently not serviced.
"To reflect our passion for growth, the cost of our social franchise is among the very lowest in the franchise sector. Our franchisees will be provided with the support, training, and resources to set up and operate a successful Homeshare social business." – John Wilberforce, Homeshare UK Social Franchise Manager
For more information on Homeshare UK and our franchising opportunities, visit https://homeshareuk.org/