Thought leadership
Labour Party Conference 2022: Taking nothing for granted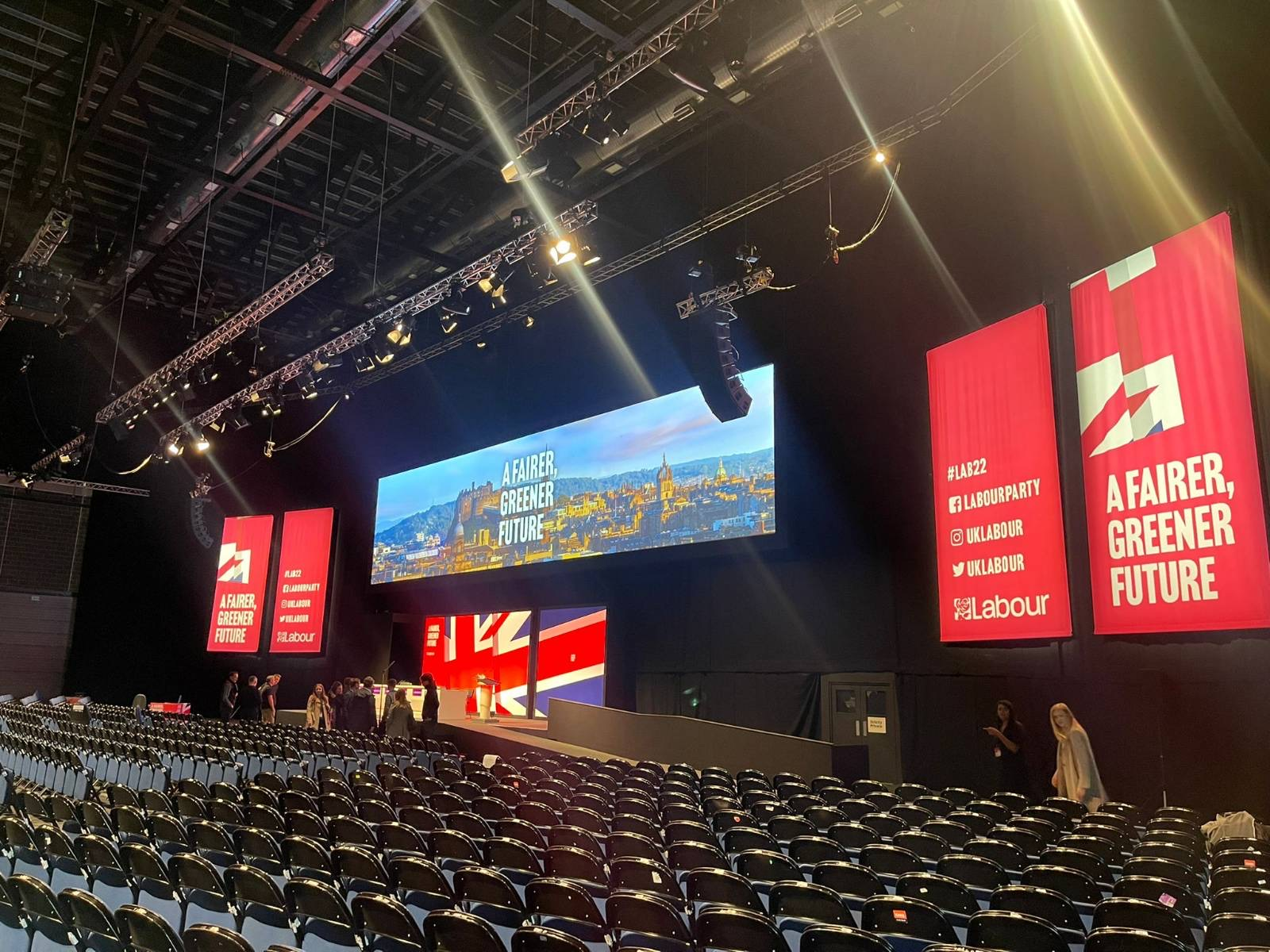 This week the Labour Party gathered in Liverpool to mobilise its supporters, discuss policy ideas and develop their pitch to voters. It isn't a secret that the mood in the Labour Party was very confident with events in the City and the financial markets only strengthening the sense within Labour that they could be on the cusp of returning to government.
But what would a Labour Government mean for social enterprise? Would this be a new dawn for the sector?
Don't frighten the horses
If there was a theme for the conference (beyond the strapline: A Greener, Fairer Future) it was responsibility. Labour wants to be seen as responsible stewards of the public finances. They want to be seen as responsible custodians of the NHS and public services. They want to be seen to be responsible on climate change.
This responsibility manifested itself as a desire to avoid doing anything that could spook the media or business.
Yes, Labour would create a new energy company – Great British Energy. But it will not sell energy directly to customers, that will remain with the current market providers. It won't be nationalising any existing companies, it will work in partnership with what is already there.
Yes, Labour will create a new National Wealth Fund, taking stakes in the projects the state invests in. But this is not new money. It is essentially a sub-section of the £28bn Labour has already promised on net zero.
Yes, there would be more money for the NHS – but it would be funded by reversing the scrapping of the 45p tax rate – worth around £2bn a year or 1.4% increase.
This is not to say that these are bad ideas. Far from it. However, those expecting that a massive poll lead was going to unleash radicalism or significant investment in public services are misjudging the mood. At the moment, the closer that Labour feels to victory, the more cautious the party becomes.
All business is good business?
Social Enterprise UK attended a number of events and discussions at the Conference on business. The mood was generally positive. Labour wants to collaborate with business and businesses, seeing the way the wind is blowing, want to collaborate with Labour.
Again and again the phrase "partnership with business" echoed throughout the meeting rooms. Labour would not "lecture" business. Labour believed that businesses want to do the "right thing".
But do they? Is all business good business?
Business can be a powerful force for good, but that does not mean that all businesses are interested in unleashing that potential. This is where Labour needs to be more sceptical and look back on the performance of the British economy over the past forty years. If business as usual really worked, would we be in our current situation?
In parts of our sector, there is a view that given the alignment between the values of Labour and the values of social enterprises, a future Labour Government would naturally be a strong supporter of social enterprise. Investment and support will naturally flow from their electoral victory.
The truth is more complicated.
There was some good news at Conference. Social enterprises were referenced in Labour's new industrial strategy, as was social value.
The Deputy Leader of the Labour Party, Angela Rayner, announced higher standards in public procurement – which we understand will include strengthening social value to help more SMEs and social enterprises.
However, we still have work to do to convince Labour that talking about and investing in social enterprise is not rebuking the rest of the private sector, it is a pro-business measure.
We have to remove that hesitation and get Labour to see social enterprise for what it is – the fastest growing form of business in Britain, firmly in the mainstream of our economy.
Labour should not be worried about social enterprise, it should embrace it.
If we can do this, we can get the investment and support our sector needs and make our economy fairer and greener for all. That will be Social Enterprise UK's mission from now until the next election.