Thought leadership
Cost of Living Crisis: Social Enterprise Advisory Panel members want structural economic reform, not just one-off handouts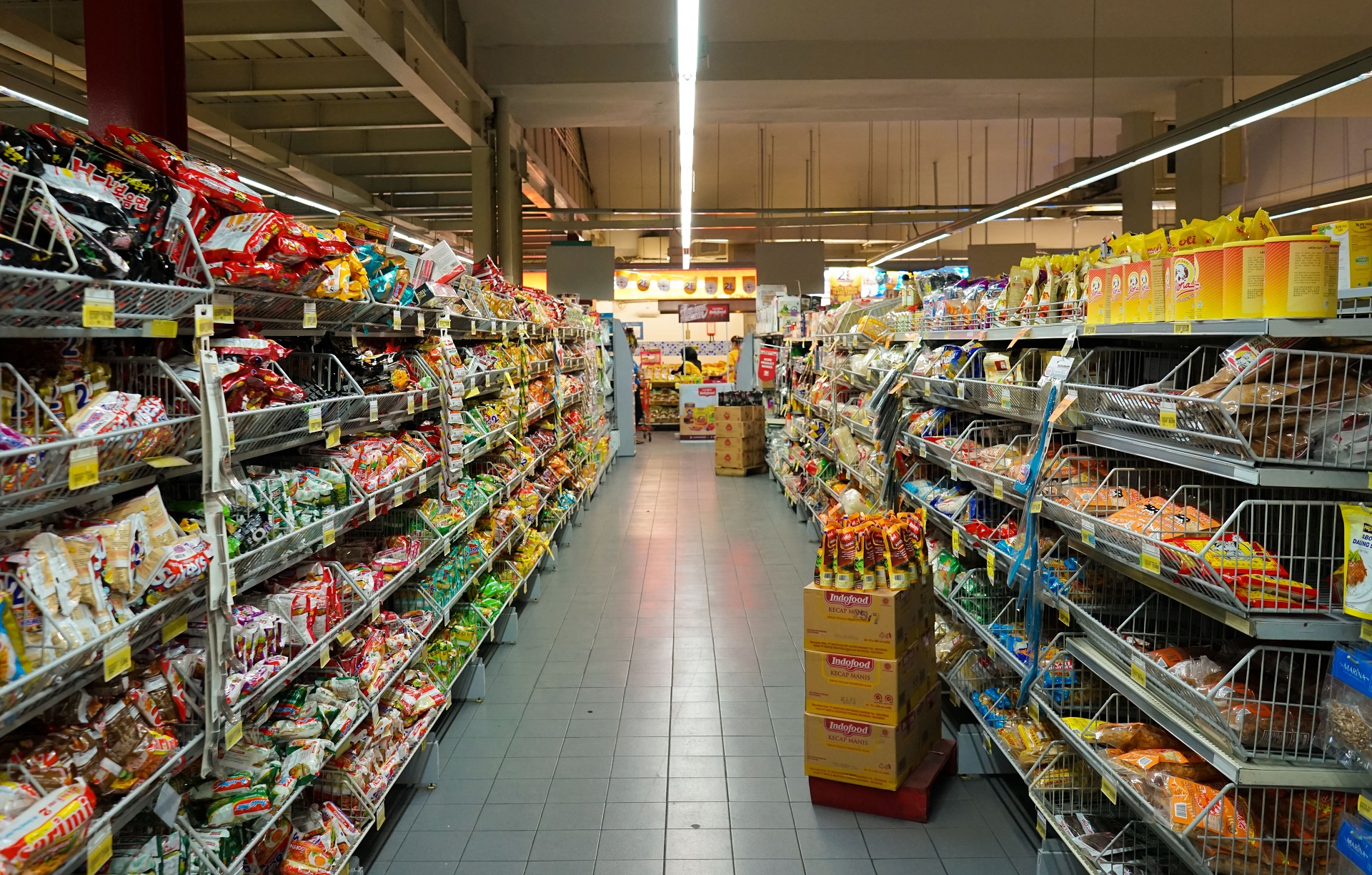 Like most households and businesses, social enterprises are concerned about rising costs and inflation. Their level of concern has increased significantly over the last quarter, with over two-thirds of social enterprises worried about the impact on their businesses. Yet when thinking about solutions, social enterprises are focused on longer-term impact and structural reform – they are not reacting to this pressure by requesting subsidy or seeking to cut costs. When asked what support they needed, less than half of respondents said that fiscal or grant-based support was what they required.
As the lack of government measures to address inflation and rising costs impacts the whole economy, we are collecting data through the Social Enterprise Advisory Panel to understand how social enterprises are being affected.
In our January Social Enterprise Advisory Panel[1], we saw that 34% of social enterprises expected cost of living to be a significant concern over the following 3-6 months. This was alongside ongoing COVID uncertainty and reduced income/revenue associated with both the pandemic and inflation.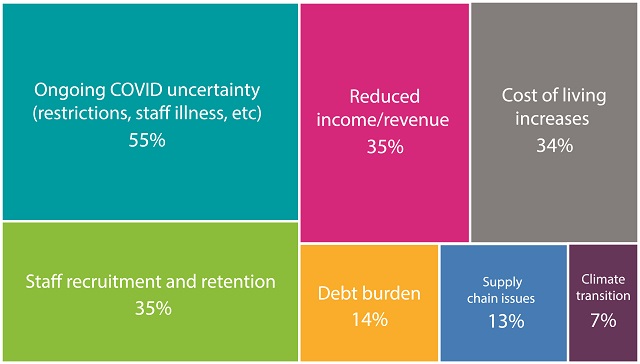 Concerns for the next 3-6 months
In March that figure had risen to 68%. Over a fifth are very concerned, and just 7% think that there will be no negative impact on their business.
| | |
| --- | --- |
| Don't anticipate a negative impact on business | 7% |
| No impact yet/not sure what the impact will be | 23% |
| Somewhat concerned | 46% |
| Very concerned – already seeing significant impact | 22% |
Level of concern about the impact of the rising cost of living
In addition to concern about rising costs, we asked whether operating costs have changed in the last quarter compared to the previous quarter. 55% of social enterprises have seen operating costs increase, with 10% of these saying costs have increased significantly.
| | |
| --- | --- |
| Don't know or prefer not to say | 4% |
| Operating costs have significantly increased | 10% |
| Significantly decreased | 3% |
| Slightly decreased | 8% |
| Slightly increased | 45% |
| Stayed the same | 30% |
Operating costs changes in the last 3 months, compared to the 3 months before
When asked about support required to mitigate the impacts of rising costs, we presented the options of tax relief and emergency grants. Just under a half of respondents indicated that these would be useful to them – meaning that over half didn't see these as key solutions.
What was more interesting from results was that social enterprises are thinking about longer-term solutions and wider, more structural reform.
Alongside suggestions for temporary government support to address escalating property and energy prices and to reverse the proposed national insurance contribution increase, social enterprises are proposing solutions that are less focused on the immediate needs of individual businesses and address structural reforms needed to deliver strong and growing social enterprise activity over the medium and longer-term.
For example, whereas social enterprises said that energy price caps would help them mitigate price rises, there is equal interest to address overall energy efficiency in the medium and longer-term as part of the solution to current high energy costs.
"Help to reduce overheads by providing capital expenditure for more energy efficient heating & lighting"
Similarly, social enterprises want measures to address consumer discretionary spend – rather than providing support directly to social enterprises. Because many social enterprises work in and for communities in areas of high deprivation that were already stretched by the financial and wider consequences of the pandemic, cuts in discretionary spending are likely to have a more immediate impact than for many other businesses. But unlike direct financial support to businesses, fiscal support to impoverished people offers the double benefit of relieving those most in need – and, indirectly, ensuring that social enterprises which offer them support can continue to do so.
"Government intervention to ensure that discretionary spend is still available for people to buy services like ours."
"Supporting community against the rising cost of living especially food and fuel costs."
Rising costs are not being mirrored by changes to contract fees and the need to address this procurement issue is becoming more acute for many social enterprises.
"All our work is with statutory bodies, umbrella bodies and housing associations, these are contracts where fees have remained static for more than 10 years."
Also on a wider level, albeit not directly related to the rising costs, there is growing concern about a gap between the UK Shared Prosperity Fund and past EU funding and the implications this will have on poorer communities in particular, and therefore on social enterprise activity in these areas.
What is the ask from social enterprise?
Energy price caps in the short term and more support towards energy efficiency in the medium term.
Procurement pricing changes to account for significant supplier and input cost increases.
More support to mitigate costs for the poorest individuals and households in the short term and wider and deeper fiscal reform in the medium term.