Social Enterprise UK and anti-racism
There is no social justice without racial justice: an update on our justice, equity, diversity and inclusion work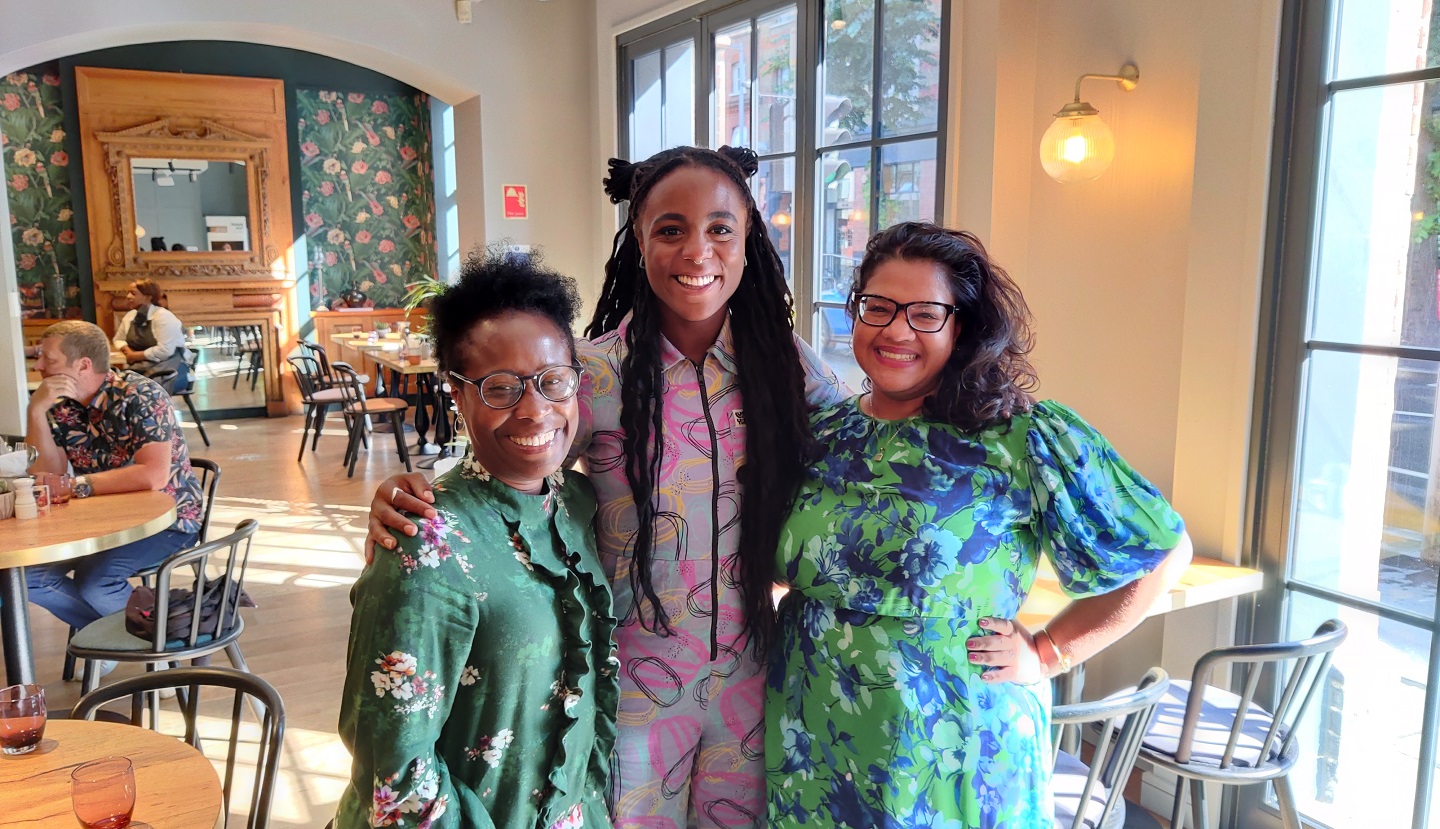 As CEO of Social Enterprise UK, I have a unique opportunity to lead change. We are primarily a movement for social justice – and without racial justice there can be no social justice. Social Enterprise UK represents a movement of over 100,000 businesses. We have to get this right. – Peter Holbrook, Chief Executive of Social Enterprise UK
Social Enterprise UK is an organisation that acknowledges racism and seeks to be inclusive to all within the social enterprise movement. It rightly aspires to be an anti-racist organisation. We will and we must become truly inclusive of those communities we are trusted to represent. I am pleased that staff have taken the initiative for change. Change must be practical, impactful, and measurable. – Lord Victor Adebowale, Chair of the Social Enterprise UK Board
Background
Following the resurgence of the Black Lives Matter movement in the summer of 2020 we promised to take a close look at how we can become a truly anti-racist organisation and to consider our role in the broader movement for racial justice.
Since we published an initial statement of solidarity , we put together an internal working group to discuss how we become a more representative and inclusive organisation. We also looked at what our role should be as a membership body for the social enterprise movement and what we can do to influence, and shape change at a systems level. This statement sets out why we think anti-racism, justice, equity, diversity, and inclusion are important – and why they will be central to all our work going forwards. For more detail on the steps we are taking, read our action plan which accompanies this piece.
What are we doing?
Anti-racism is now at the core of our work, informing all our workstreams and, vitally, our role as a voice for the sector.
Change must come from the top. Our CEO Peter Holbrook is our Executive Sponsor on Race and with the senior leadership team and Board is committed to this statement, the associated action plan and to driving us to become a robustly anti-racist organisation. However, we have not set rigid top-down targets. Progress will be delivered collaboratively and continually. All staff will be expected to play a role, and all staff will have a voice to drive change. In March 2021 we signed Business in the Community's Race at Work Charter publicly committing us to taking action to break down barriers for racialised communities and to being an inclusive and diverse workforce.
Our new justice, equity, diversity and inclusion (JEDI) action plan focuses on our internal processes and also our role as a membership body for the wider social enterprise sector. It details how we work with our members and other businesses to ensure that we're proactively and effectively addressing inequality and that we promote anti-racism across the sector.
Why do we believe this is essential work?
From its conception, Social Enterprise UK has sought to promote social justice and has seen equality and inclusion as integral to that. However, we acknowledge both shortcomings in our existing approaches and the potential for us as an organisation, and for the social enterprise sector, to do more.
We recognise that our economy and society is unfair in terms of who benefits from opportunities and who faces disadvantages. We also recognise that resolving this inequity requires proactive change. We believe that justice, equity, diversity and inclusion should be reflected across every aspect of our organisation and the broader social enterprise movement.
We are proud that as a sector, we are more diverse and representative than traditional businesses. Around 14% of social enterprises are led by people from racialised communities[1], and 31% have directors from these backgrounds. Social enterprises aspire to be progressive, but systemic issues persist. Social enterprises led by people from racialised communities report lower turnovers than the average. The median turnover for social enterprises led by Black women was £31,900 compared to the overall median turnover of £100,000. Our latest State of Social Enterprise report also showed that the number of people from racialised communities on leadership teams has fallen.
Social enterprises led by people from racialised communities were more likely to apply for finance but secured only half of the median amount sought, compared to 80% for social enterprises as a whole. The Adebowale Commission on Social Investment found that "social investment continues to have a serious problem with inclusion and equity particularly, although not exclusively, in relation to race."[2]
Leaders from racialised communities are under-represented across the work of the sector.
Social enterprises should all be change agents to break down systemic racism and build a more equal, diverse and inclusive economy – but these barriers prevent the sector from realising its potential. Many social enterprises realise they need to do more to become anti-racist organisations (and 43% have told us that want to learn how). We want to support our members to strive for racial justice – and to showcase the brilliant work that social enterprises themselves are doing to promote anti-racism. We believe that this has to start by us improving our own practices.
What do we mean by justice, diversity, inclusion and equity?
We understand diversity to mean diversity across protected characteristics and intersectional factors of the people in our society. Inclusion means that regardless of background, personal and protected characteristics and other factors shaping individuals, all people can participate as themselves with the same voice. Equity means that to achieve diversity and inclusion, some people may require different solutions because of how unequal society currently is – achieving equality cannot be done by simply treating everyone the same. Justice means addressing institutional barriers to achieving equity, inclusion and diversity.
What do we mean by anti-racist?
For us, being anti-racist means recognising that racism is systemic and that tackling it requires proactive change at a systemic and institutional level – change that might be unfamiliar, uncomfortable and challenging for some.
Why are we focusing on race first?
There is evidence that particular racial groups are under-represented in our sector and within our organisation. The Black Lives Matter movement acted as a wake-up call – that organisations committed to social justice have to embed anti-racism into their operations if we are to build the fairer and sustainable economy we strive towards. There can be no social justice without racial justice.
We know that inequity and injustice is not limited to race. People face oppression based on gender, sexual orientation, class, disablement, sex and age and more. Our approach to JEDI is intersectional– recognising how different forms of oppression interlink. Working to dismantle racist structures will give us tools and approaches to reduce oppression in all its forms.
Dismantling inherently racist structures will not be easy. We believe that social enterprises are the future of business and play a vital role in breaking the systemic injustices affecting society. The fight against inequality and injustice is a long one – new voices will need to be centred, new solutions debated, and new coalitions made. However, we can all play our part in creating a truly anti-racist movement dedicated to building a fairer economy.
We feel privileged to work at an organisation and in a sector that is deeply committed to positive change. We look forward to working with you and to sharing our progress.
---
[1] In this document the term racialised communities is used in place of the acronym BAME though wherever possible we try to use the term used by the person or group to self-identify. The term racialised communities recognises the social construction of race – how people are viewed through the prism of race by others and how this is directly tied into ideas around colonialism and white supremacy. As social enterprise Spark & Co phrase it – ""Racialised" doesn't define the community or the identity, but rather the phenomenon that has happened to them" – https://www.sparkandco.co.uk/news/four-letters-cant-define-81-million-lives When referring to people from specific groups we will refer to them through the ethnicity they define themselves as i.e. Black led social enterprises.
[2] No Going Back – State of Social Enterprise Survey 2021
[3] https://www.socialenterprise.org.uk/adebowalecommission/