News
Winners of UK Social Enterprise Awards announced at the Camden Roundhouse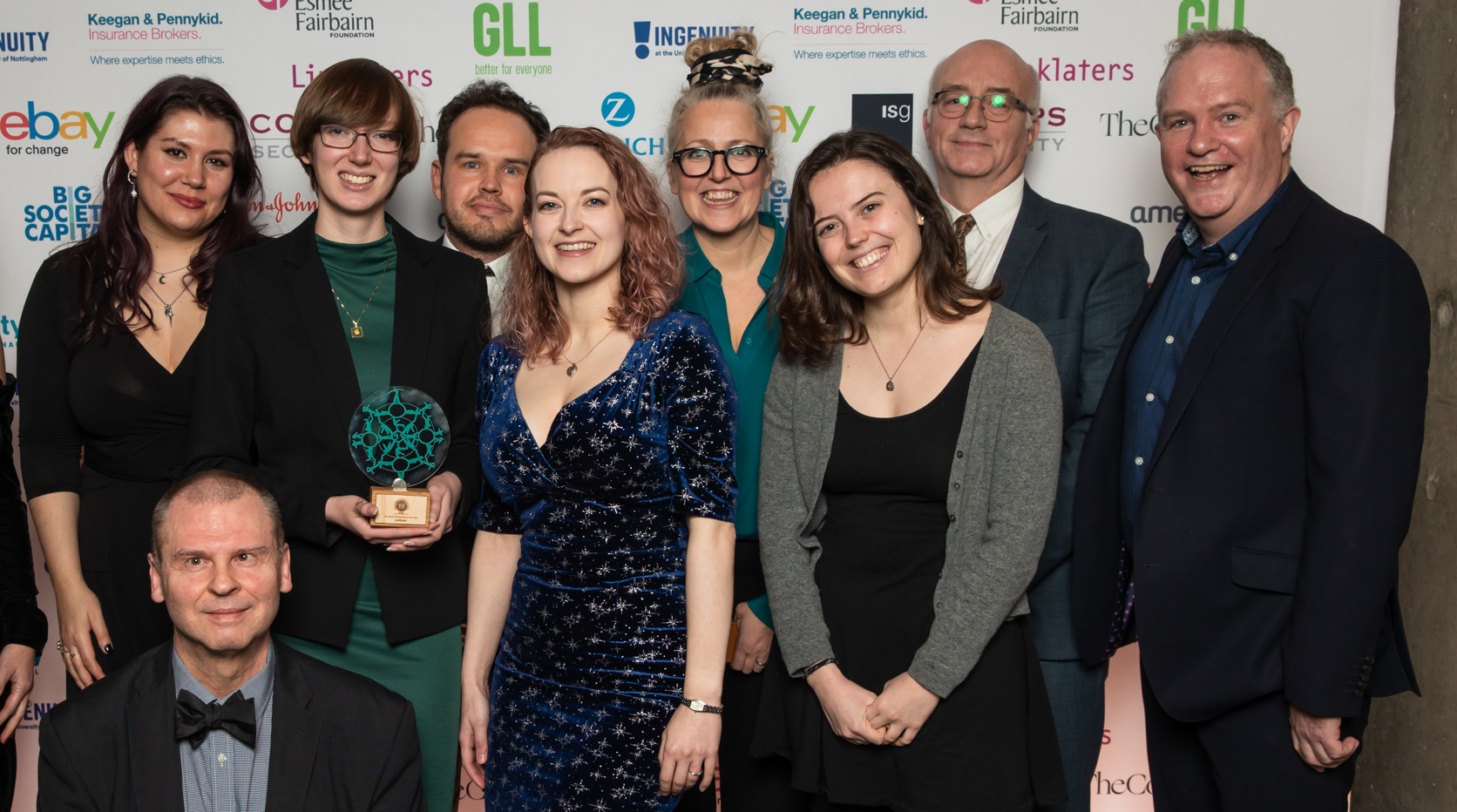 The winners of the UK Social Enterprise Awards 2022 were announced last night at a gala reception at the iconic Roundhouse in Camden, London.
The Awards were a celebration of the impact of the UK's social enterprise community and brought together leading social enterprises with supporters of the sector – from corporates to social investors. It was a real showcase of why social enterprise represents business at its best and, across fifteen categories, highlighted the diversity and strength of the sector.
The winner of the overall Social Enterprise of the Year Award was auticon, the pioneering international tech consultancy that exclusively employs professional consultants on the autism spectrum.
View the full list of winners here
Guests enjoyed entertainment from Alex Horne and his band The Horne Section as well as from award-winning comedian Shazia Mirza and performers from social enterprise, Black Sheep Collective.
Commenting on the Awards, Peter Holbrook, Chief Executive of Social Enterprise UK said:
"The last year has been a difficult one for businesses across the UK, and it has been no different for social enterprises. The Awards were a real evening of hope and inspiration and brought home the sheer ingenuity, adaptability and determination of the social enterprise community, which has continued to deliver for the people and communities they work with and support.
"The winners include businesses which are breaking down barriers for groups marginalised in the workforce, organisations at the heart of local economies, and those finding innovative ways to tackle the climate crisis. The ever-growing movement of social enterprise truly represents business at its best."
As well as celebrating the successes of the social enterprise movement the Awards used a social enterprise supply chain. Trophies were made by Designs in Mind – a social enterprise working with adults living with mental health challenges and catering was provided by The Clink, a business working in prisons. Social enterprise also provided the photography, table gifts, awards brochure and water. SEUK worked with social enterprise event management company, Fuse Events, to run the event.
The Awards were delivered in partnership with Cwmpas, Social Enterprise Northern Ireland and Social Enterprise Scotland.