News
The Winners of the Social Business Wales Awards have been announced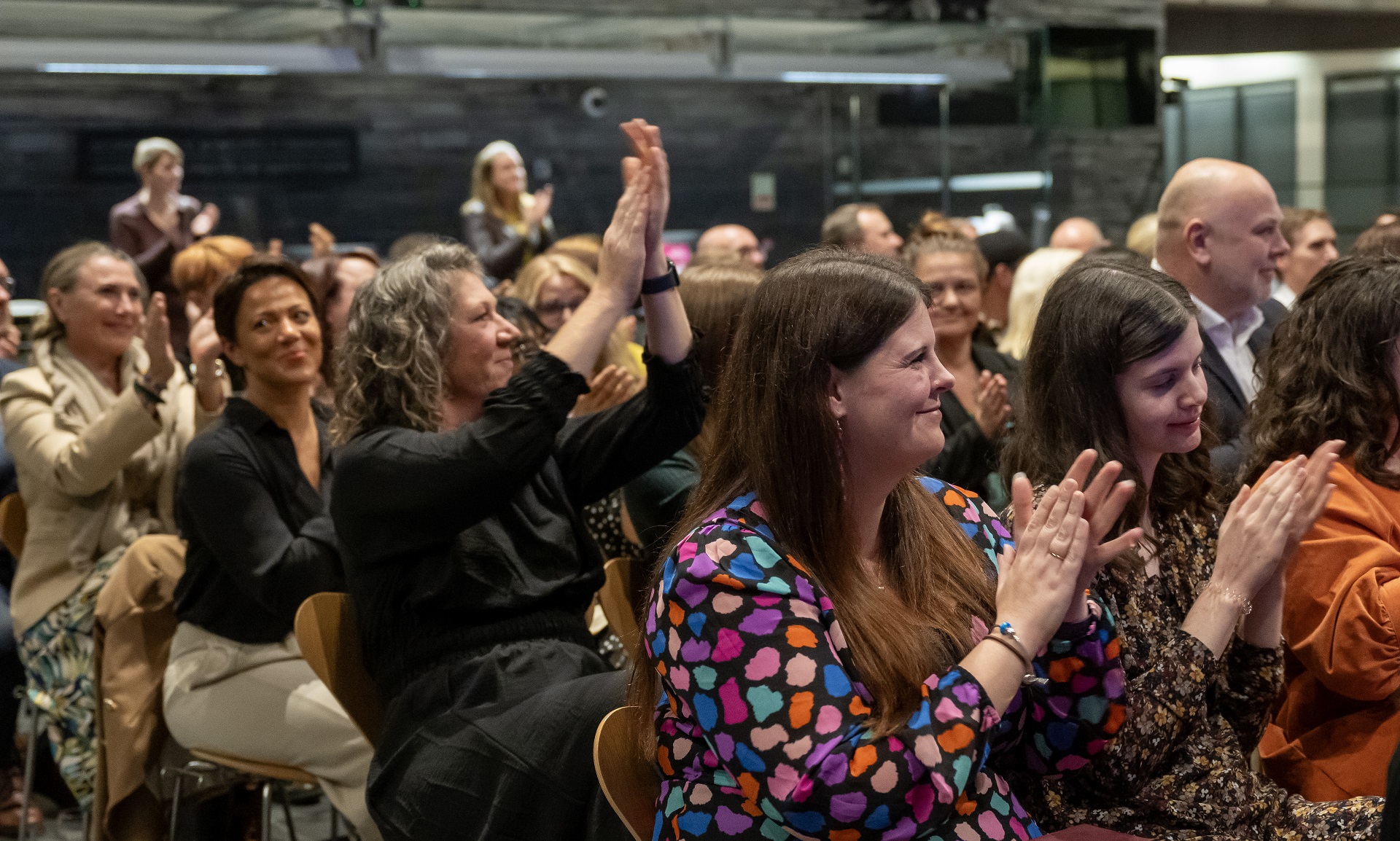 On 18 October the Senedd played host to the annual Social Business Wales Awards this year, recognising the invaluable work of six Welsh social enterprises.
Social businesses in Wales account for 2.6% of the total businesses in Wales, employing over 65,000 workers, with an annual turnover for the sector calculated ats £4.8bn.
The Social Business Wales Award winners were:
Câr-y-Môr: Social Enterprise of the Year
Sponsored by Dŵr Cymru Welsh Water
Câr-y-Môr is committed to starting the first commercial seaweed and shellfish farm in Wales, to motivate and inspire others to duplicate.
With a commitment to making a positive impact on the Welsh coastline and the local community, Câr-y-Môr impressed our judges with their innovative approach to running a business that puts their people and community at their core.
The Bike Lock: One to Watch
Sponsored by Dŵr Cymru Welsh Water
Cardiff's first secure cycle storage facility. An independent bike storage and coworking space, serving locally roasted coffee in the heart of Cardiff.
With a mission to build a space that encourages people to be more active and engage with their community, The Bike Lock impressed the judges with their passion and drive to support active travel in and around Cardiff, enabling a healthier and happier community.
https://www.thebikelock.co.uk/
Outside Lives: Building Diversity, Inclusion, Equity, & Justice
Sponsored by The Co-op
With nature as their guide, Outside Lives are committed to connecting both people and communities, creating a more supportive, adaptable, resilient and resourceful environment for every living thing.
https://www.outsidelivesltd.org
Eleanor Shaw, People Speak Up: Social Enterprise Women's Champion
Eleanor is the Founder and Artistic and Business director of People Speak Up (PSU). Having spent many years as a leader in further education settings Eleanor felt the call to really make an even bigger impact. After making the brave move to leave her leadership role in FE she took time out and travelled to find healing and purpose. Eleanor found that through storytelling.
With Music in Mind: Community-based Social Enterprise
Sponsored by Legal and General
With Music In Mind is a not-for-profit Community Interest Company based in South Wales offering a regular service for older people in the community.
The judges were impressed by the care and dedication With Music in Mind show towards the people that need their service, and their plans to extend their services to a wider area, ensuring more people suffering with isolation have the support they need and deserve.
https://www.withmusicinmind.co.uk/
Creating Enterprise: Social Enterprise Innovation of the Year
Sponsored by University of Wales Trinity St David
Creating Enterprise, part of Cartrefi Conwy, is an award-winning building and maintenance contractor based in North Wales.
The judges were impressed by their plans to build energy efficient, carbon zero homes, certified by Beattie Passive, whilst also employing the people supported by Cartrefi Conwy in the construction of these innovative homes.
https://www.creatingenterprise.org.uk/en/home/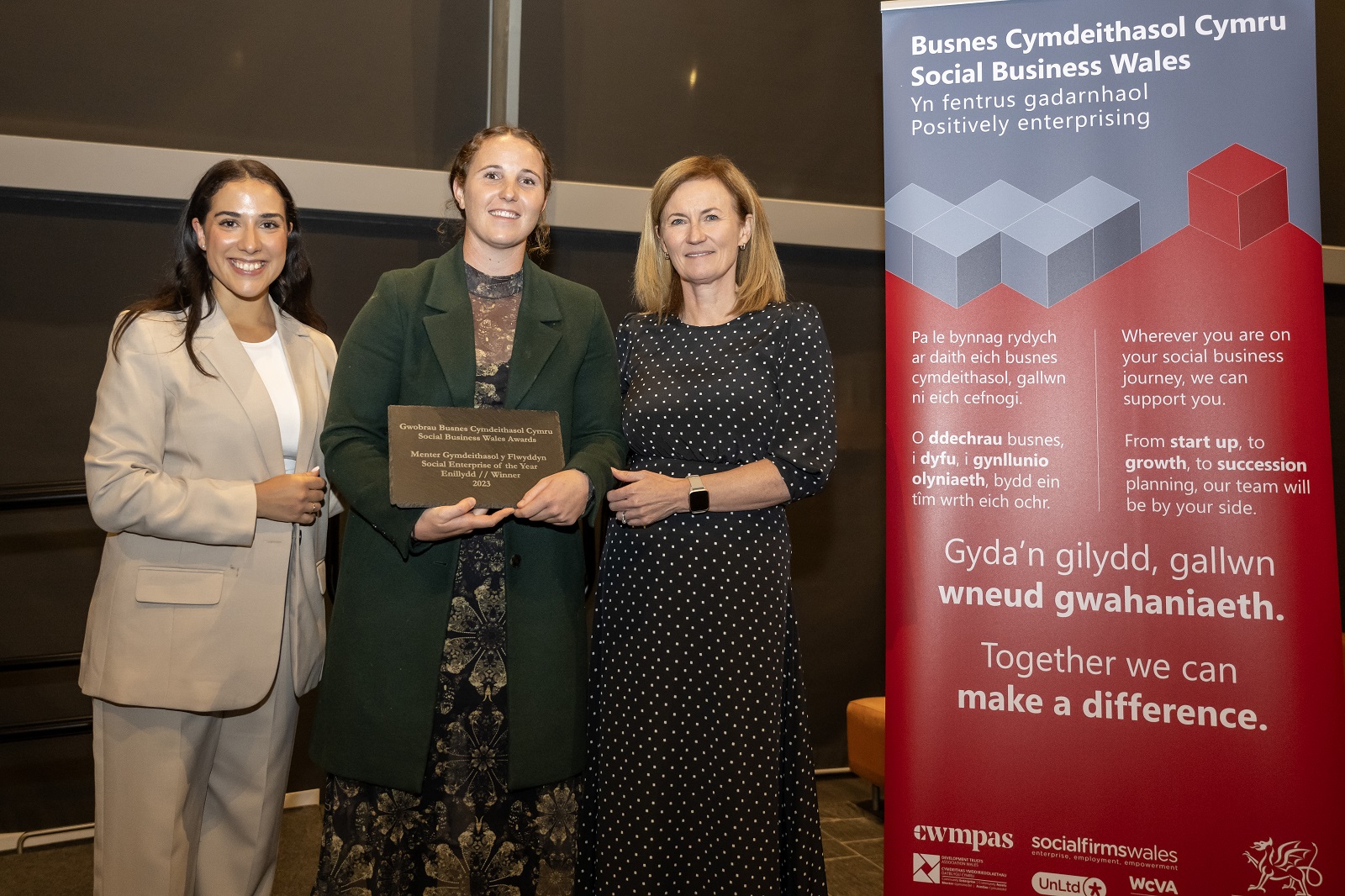 Câr-y-Môr – The winner of the Social Enterprise of the Year Award
Social Business Wales, which is funded by the Welsh Government, provides intensive one-to-one support to social businesses and social entrepreneurs across Wales that are seeking to expand or create jobs. Social Business Wales is delivered in partnership by Cwmpas, Unltd, WCVA, Development Bank of Wales, and Social Firms Wales. The programme is funded by the Welsh Government, and it is part of the Business Wales service
Glenn Bowen, Director of Enterprise at Cwmpas, speaking on behalf of the Social Business Wales partners said:
"Social enterprises embedded within their communities provide much needed support, services and jobs.
"We have brilliant examples of businesses doing their bit to reduce the impact of climate change and reaching out to new members of the community through their equity, diversity and inclusion work. Congratulations to all our wonderful winners."
All the winners from the Social Business Wales Awards have automatically been added to the shortlist for their respective categories for the UK Social Enterprise Awards which will take place at the Roundhouse in London on 30 November.
The headline sponsor for the Social Business Wales Awards 2023 is Dŵr Cymru Welsh Water. Categories were also sponsored by Legal and General, University of Wales Trinity Saint David, and The Co-Op