News
Social enterprises and gender empowerment – a programme with the University of Westminster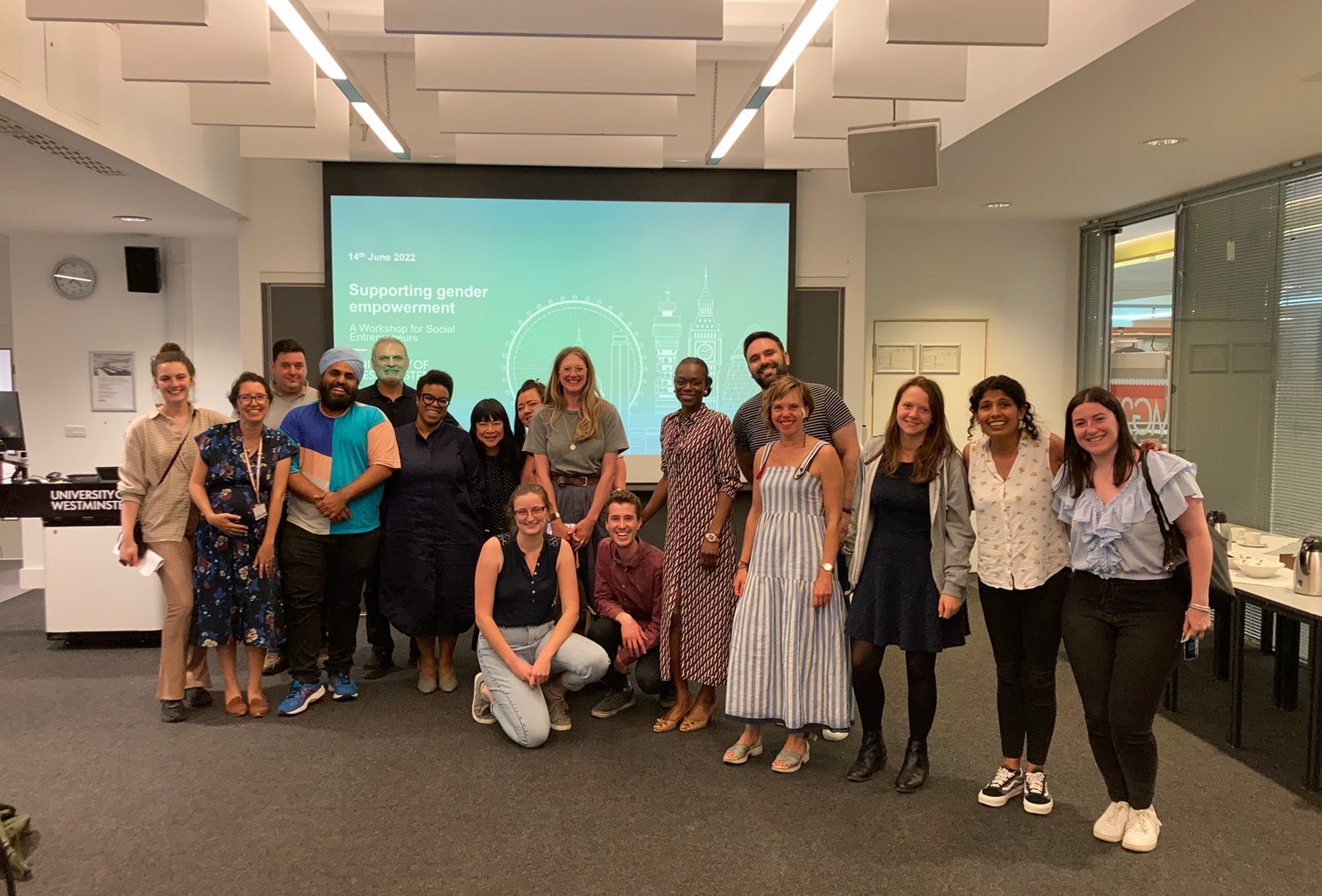 Social Enterprise UK is working in partnership with the University of Westminster on a programme of work focused on social enterprises and gender empowerment.
Many social enterprises are working to tackle gender inequality – creating jobs, opening up opportunities and tackling entrenched social attitudes. This programme aims to work with social enterprises to help them embed gender empowerment into their work and day-to-day operations.
Since November 2021 an expert team of academics from the university have been running a series of practical workshops with participating social enterprises to help them develop strategies to empower the women they employ or support. Early workshops took place online but have now moved to in person events, the latest of which looked at how the Theory of Change and Social Relations Approach can be used to develop gender empowerment strategies. Academics taking part in the programme are Dr Lilian Miles, Dr Maria Granados, Dr Vincent Rich and Dr Anastasia Alexeeva
Why should I get involved and who can take part?
The workshops are open to any Social Enterprise UK member interested in doing their part to create a gender equal world. Participating social enterprises do not need to have a primary social purpose of tackling gender inequality. The programme is a great way to provide your social enterprise with the organisational tools necessary to put in place systems which empower the women you work with and support, taking academic theory and putting it into practice.
Workshops so have have looked in depth at areas such as creating a theory of change, design thinking and impact measurement. If you're interested in taking part, please contact our membership team at membership@socialenterprise.org.uk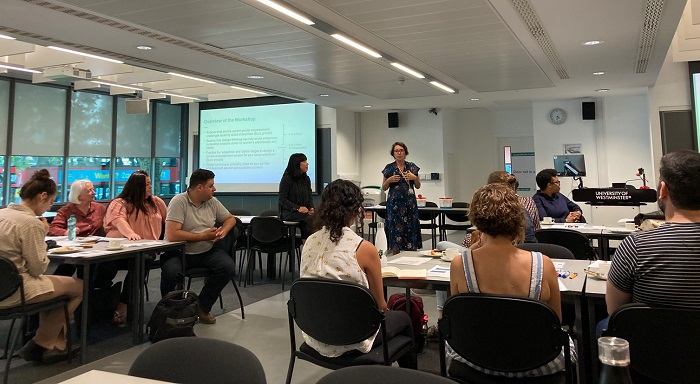 Dr Maria Granados running the session on design thinking
Gender Empowerment Guide for Social Enterprises in the UK
As part of this series of work the University of Westminster produced a Gender Empowerment Guide for use by social enterprises to empower the women they employ. Co-produced with social enterprises, the guide showcases best practice, potential challenges and how to address them, and provides clear indicators to measure the effectiveness and impact of gender empowerment practices.