News
Social Enterprise UK unveils Roadmap to harness the potential of social value by 2032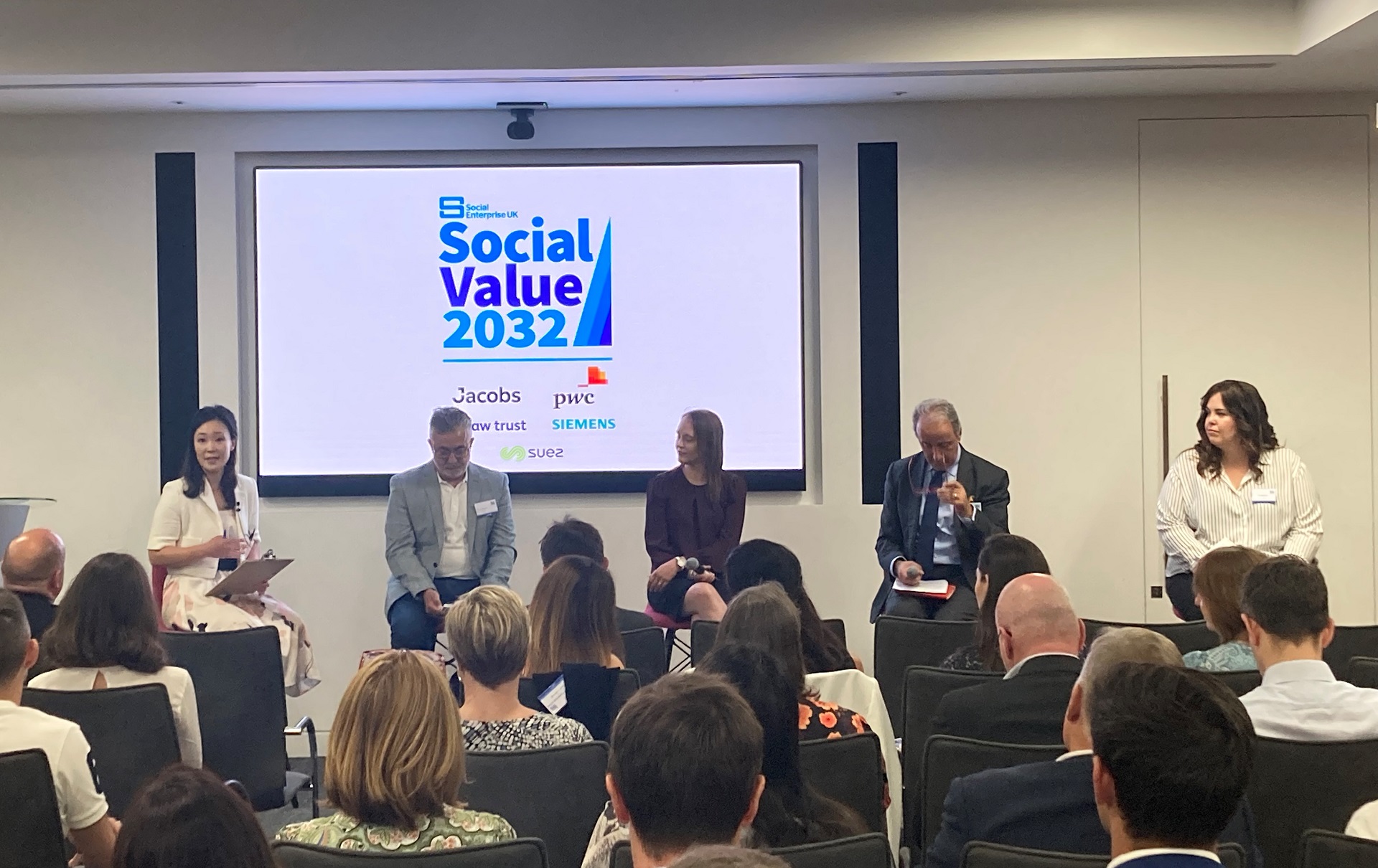 The newly published Roadmap is the latest update from Social Value 2032, an innovative programme led by Social Enterprise UK (SEUK) in partnership with Jacobs, PwC, Shaw Trust, Siemens and SUEZ recycling and recovery.
As the programme has ambitious goals to make social value cover all public sector procurement and influence spending in the largest private companies, the new Roadmap outlines the next steps needed on that journey.
The programme was set up last year to mark the tenth anniversary of the Public Services (Social Value) Act, which places a legal obligation on public bodies to consider how the services they commission and procure might improve the economic, social and environmental well-being of the areas they operate in.
While the Act has helped transform the UK's procurement landscape – already changing ways of working across public, private and third sectors – its potential is not always understood and its implementation is inconsistent.
From creating a consistent legal and regulatory framework with common measuring standards, to strengthening supply chains and changing workplace cultures, the Social Value 2032 Roadmap details short and long-term proposals to transform the system so that organisations' everyday spending can actively benefit wider society.
Peter Holbrook CBE, Chief Executive of Social Enterprise UK, said: "Our new Roadmap is ambitious, but we have no time to waste if we want to level up the country, achieve Net Zero, create a stronger and fairer society, and improve the health and wellbeing of millions of people.
"Hundreds of billions of pounds of social value can potentially be generated over coming years – bringing tangible improvements to all our lives, the communities we live in and the planet we depend on. None of this can be achieved in isolation, but we have a growing movement of individuals and organisations who believe in social value, and working together we have a strong platform to drive real change over the next decade."
The Roadmap was launched at Programme partner PwC's central London offices today (Tuesday 27 June) with a breakfast briefing that brought together social value leaders from across the private, public and third sectors.
As well as a panel discussion by Programme partners, delegates heard from the Cabinet Office's Deputy Director of Commercial Policy, Andy Williams. Discussing the UK Government's commitment to social value and the changes needed to drive further progress, he commented: "I welcome the Roadmap – I think it's a fantastic document for us to look at what we can do in future and how we can work together."
Read the Roadmap at www.socialenterprise.org.uk/seuk-report/the-social-value-roadmap.