News
Connecting the social procurement community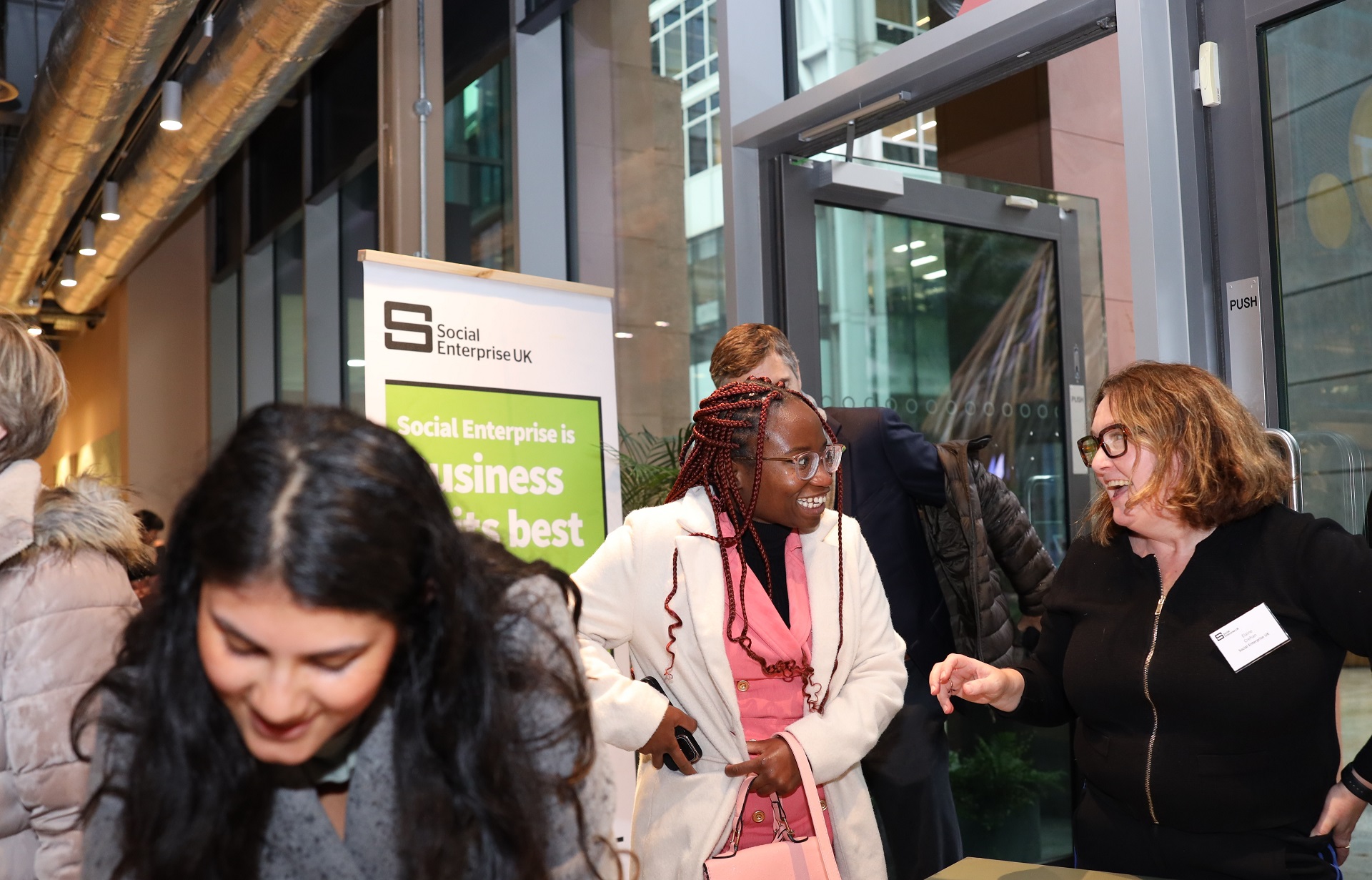 This week (18 October) we hosted our first Social Procurement Meet-up, bringing together hundreds of people from our Recommended Social Enterprise Supplier network and our Corporate Buyer network.
After a welcome from our CEO Peter Holbrook, we heard the inspiring story behind our event venue, Good Company. Cemal Ezel explained how his Change Please coffee company has aligned with fellow social enterprise Toast Ale brewery to serve life-changing drinks by day and planet-saving drinks by night, working together to end homelessness and reduce food waste.
CBRE's ESG Director Amy Brogan spoke about the importance of social value and social procurement – across society generally as well as in her company specifically, which won our 'Buy Social' Market Builder Award last year for their impressive work building social enterprises into supply chains. Amy shared valuable insight and advice for buying organisations looking to ramp up their engagement with social enterprise suppliers.
We also heard the social enterprise perspective on procurement partnerships from Jane Hatton, CEO of Evenbreak, who really brought to life what it means when big businesses work with our sector. Jane said: "When you buy with social enterprises, it's not a transaction, it's a transformation."
Following these powerful speeches, guests enjoyed a 'speed networking' session that enabled them to make hundreds of new contacts and explore professional connections. To help everyone connect with people suited to their business needs, we set up dedicated zones for common workstreams, covering everything from catering and facilities management to marketing and HR.
Reflecting on the day, our CEO Peter Holbrook said: "It's clear from the energy in the room today that procurement is changing – and in choosing the kind of business you want to work with, you can help create the kind of world you want to live in. With events like this and our social procurement services, we're growing a life-changing and planet-saving movement, as companies big and small join forces to actively tackle the most pressing social and environmental issues of our time."
To find out more, go to www.socialenterprise.org.uk/get-involved/social-procurement.