News
Buy Social Corporate Challenge hits £250m spend with social enterprises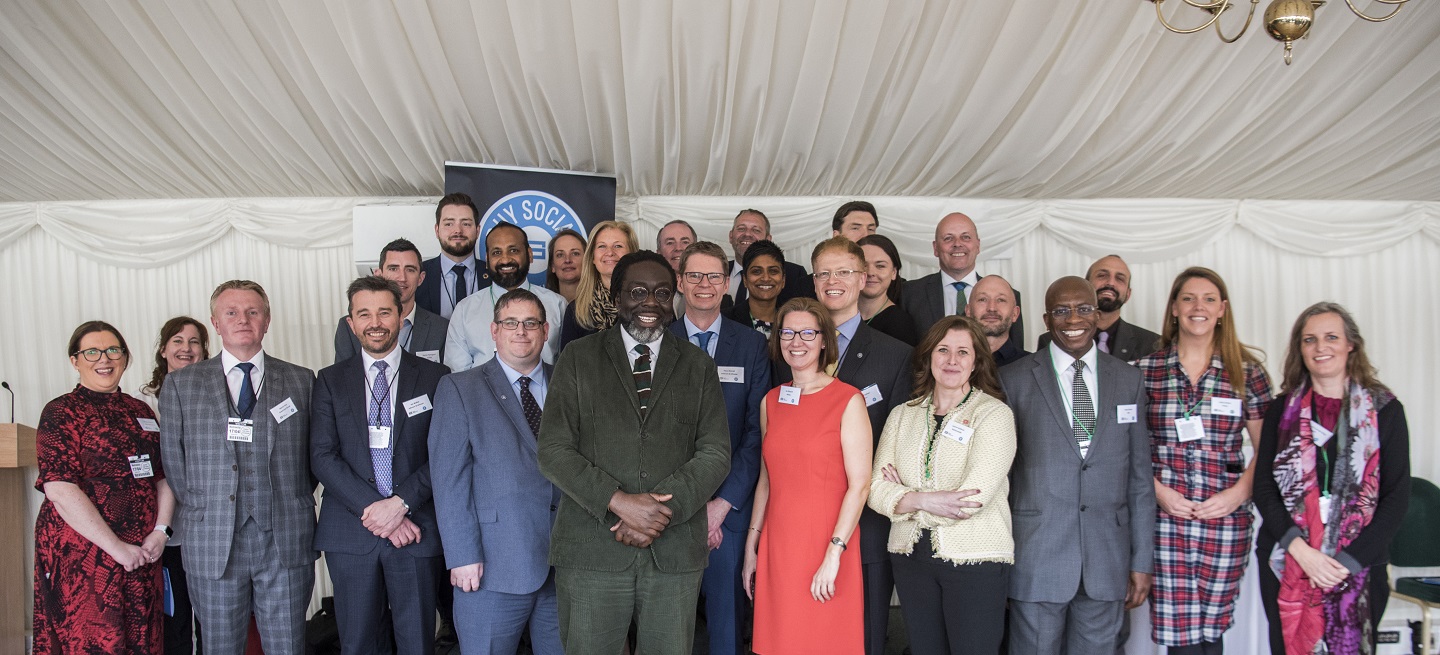 26 September 2022
A group of 30 large companies have spent over £250 million with social enterprises by bringing them into their supply chains through Social Enterprise UK's Buy Social Corporate Challenge.
Launched in 2016, the Buy Social Corporate Challenge was set up to encourage corporates to use their everyday procurement spend to create positive social and environmental impact. Starting with seven founding partners the programme has grown to include 30 large businesses ranging from pharmaceuticals to finance who have collectively spent £255 million with social enterprises in the last six years with the overall goal being to get to £1 billion spend by 2026.
This quarter of a million spend with social enterprises is one of the key findings in the Year 6 Impact Report of the Challenge which is published today (26 September).
The report also shows that the money spent by corporates through the programme has helped create 2,700 jobs and has helped social enterprises increase their impact and access new markets. Through trading with Buy Social Corporate Challenge partners social enterprise suppliers have been able to reinvest approximately £26.5 million into the social or environmental missions.
One of the 1,030 social enterprises who have supplied Buy Social Corporate Challenge Partners in the last six years is NEMI Teas – a social enterprise set up to help create jobs for refugees. Pranav Chopra, the founder of NEMI Teas had this to say about their work with corporates through the Buy Social Corporate Challenge:
"We are currently working with seven partners on the Challenge and are in consultation with two more. Hopefully we'll be in a third of their partners' supply chains shortly! It's because of the Challenge that I've been able to directly reach out to other corporates. The Buy Social Corporate Challenge has been remarkable for businesses which have a social enterprise model and the capacity to deliver."
The report argues that not only does buying from social enterprises make a positive social impact, but that it doesn't have to cost more: 90% of corporate partners in the challenge reported that social enterprises were cost neutral or even cheaper when compared with other suppliers, while 95% said that social enterprises delivered comparable or higher quality.
Peter Holbrook, Chief Executive of Social Enterprise UK, said:
"Following higher scrutiny by investors, stakeholders, staff and consumers, mainstream UK businesses are increasingly considering their social and environmental impact when they set strategy and make decisions.
"SEUK welcomes this shift and we believe social enterprise has an important role to play in supporting the wider business community to embrace social value and consider the social and environmental impact of their work.
"There is a group of businesses that are leading the way in leveraging their procurement in service of their purpose. The Buy Social Corporate Challenge (BSCC) partners are demonstrating effectively how their purchasing decisions can help them play their part in achieving a fairer and more sustainable economy.
"What this sixth annual BSCC report reveals is that the Challenge is on track to deliver its ambitious £1 billion target, thanks to the commitment and vision of our corporate partners and the ability of social enterprises to deliver high-quality products and services."
The corporate partners on the programme are Amey, AstraZeneca, Barclays, CBRE, Co-op, Compass/Foodbuy, Deloitte, EQUANS, GSK, John Sisk & Son Ltd, Johnson & Johnson, KPMG, Landmarc Support Services, Lendlease, Linklaters, LV=, Mitie, Motorola Solutions, Nationwide, Nestle, NFU Mutual, PwC, Robertson Group, SAP, Siemens, Sodexo, The Crown Estate, Wates Group, Willmott Dixon and Zurich.
You can read the full Year 6 Impact Report here