Member updates
Tech for Good crowdfunding platform expands to Ukrainian refugees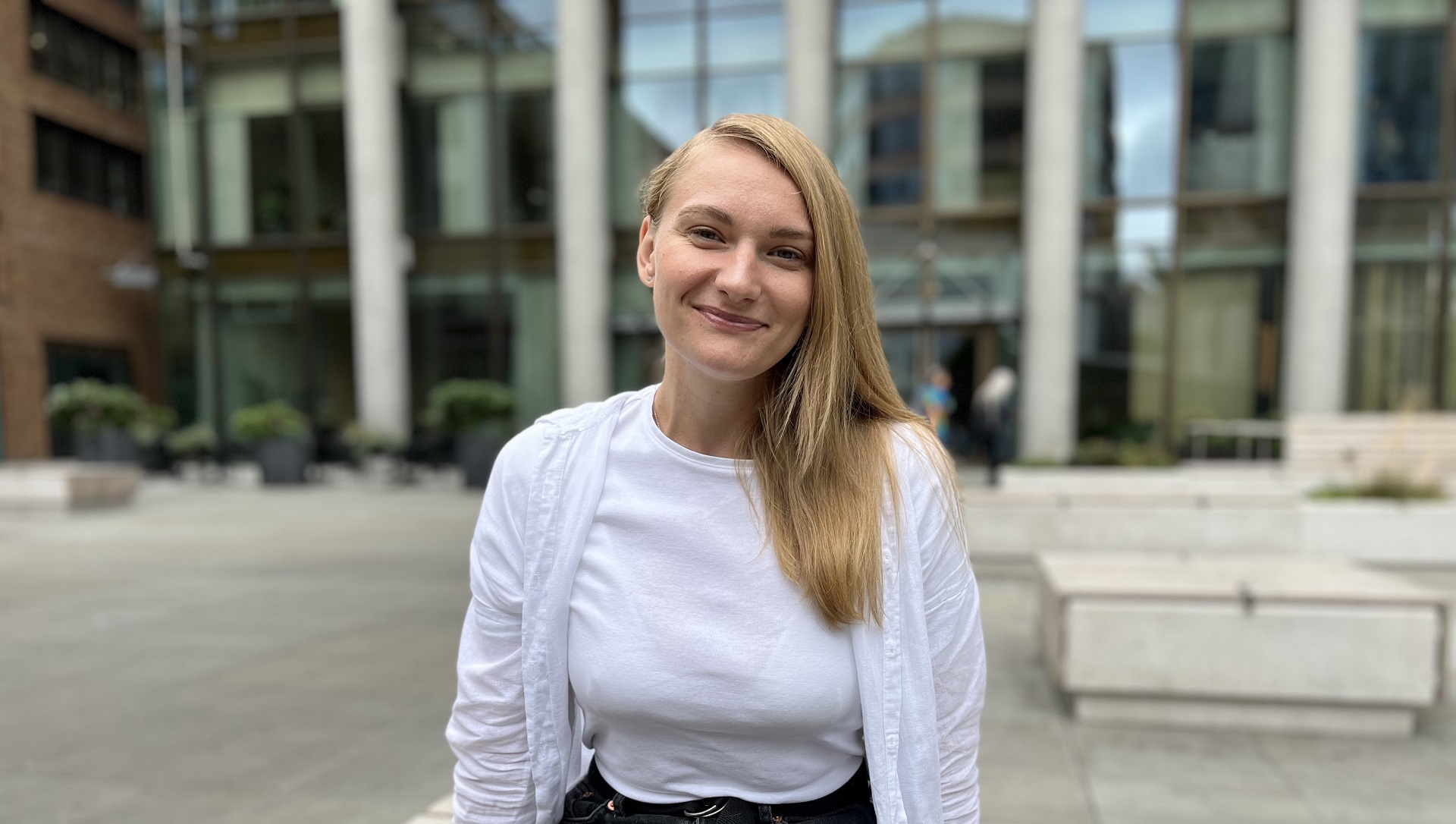 Members of the public can now donate to Ukrainian refugees looking for stable jobs and homes in the UK, thanks to a new service from Tech for Good social enterprise start-up Beam.
Hundreds of Ukrainian refugees are set to benefit from Beam's platform, which uses crowdfunding to remove financial obstacles to starting work or moving into a home. The news comes amid reports that 1,300 Ukrainian refugees face homelessness in the UK, just six months after the start of the war.
Through Beam, members of the public can now fund job training, childcare, laptops, smartphones, travel costs and rental deposits for Ukrainian refugees resettling in the UK. They can also send messages of encouragement through the platform, becoming part of their new support network in the UK.
100 per cent of donations fund the items refugees need to get a career or home. Beam also provides a dedicated caseworker and matches them with jobs at companies including Arriva, Bupa, Pret and Securitas, as well as stable housing through a network of ethical landlords.
Kateryna from Kyiv
The first person to benefit is a 33-year-old single mother from the Kyiv region in Ukraine, who fled to the UK with her young son. Before arriving, Kateryna was working as an English teacher and had dreams of becoming an interpreter.
After escaping to the UK through Poland, she's now living with a host family in Enfield, North London. With Beam's support, she fundraised £1,683 from 63 strangers to pay for a diploma, travel costs and work clothes. She has since landed a job working in administration for a medical centre in central London. On her days off, she works part-time as an interpreter while also studying for her diploma.
She said: "My purpose was to become independent, like I was before the war happened. I'm now an administrator at a medical centre. I'm really happy to have this opportunity to grow. Thank you from all my heart."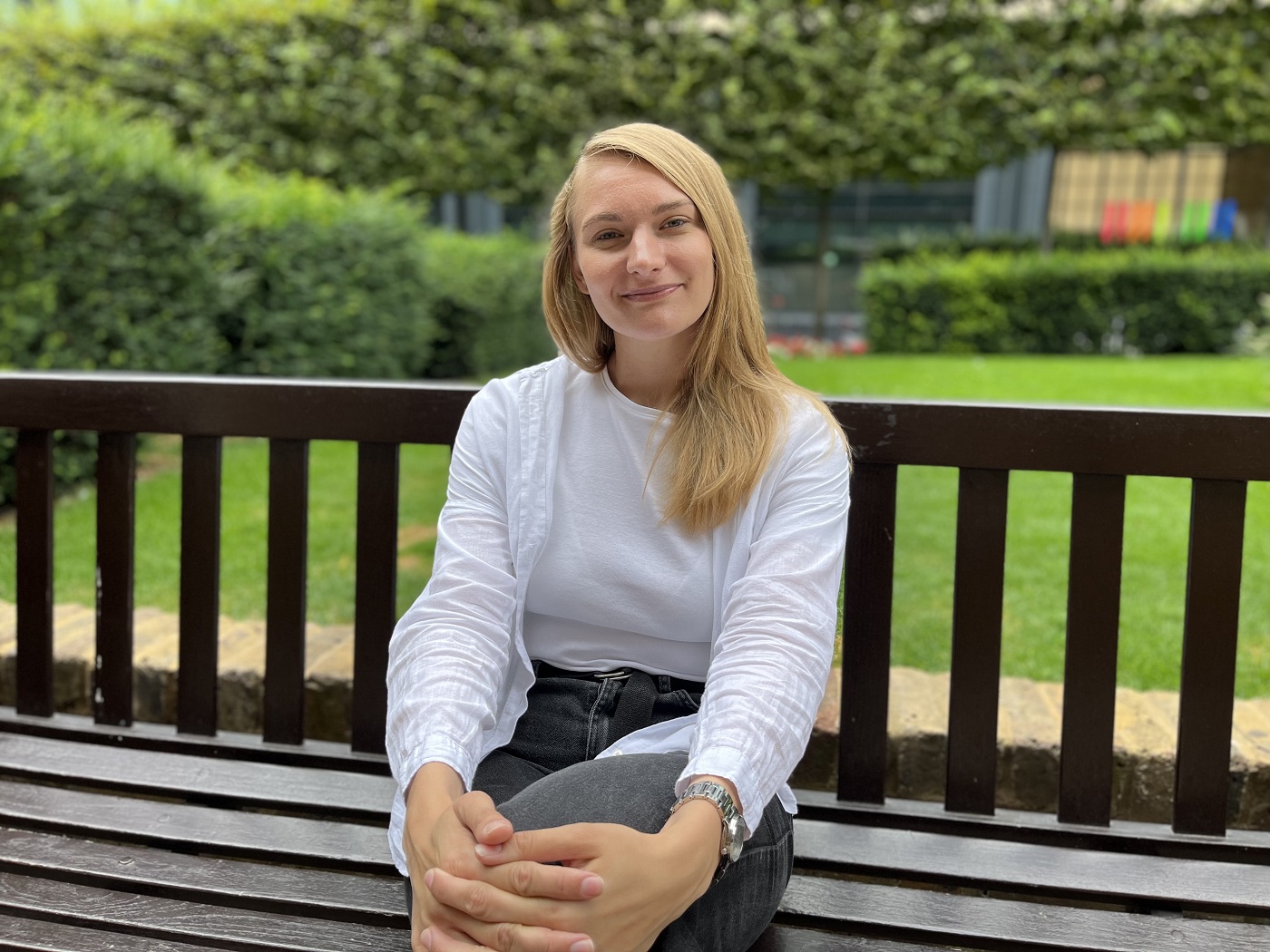 Kateryna has started working at a medical centre with the support of Beam
Alex Stephany, founder and CEO of Beam said:
"Over the past six months, we've seen a huge desire from the British public to support refugees coming over from Ukraine. We're now pooling that community spirit into Beam, where you can quickly donate and send encouraging messages to Ukrainian refugees resettling in the UK. We're excited to bring Beam's technology to hundreds of refugees and empower them to secure stable jobs and housing for the long-term."
Launched in 2017, Beam has already supported over 1,000 homeless people into jobs and homes. Now, with a growing number of Ukrainian refugees becoming homeless, the start-up is looking to make another huge positive impact by using tech to help refugees access jobs and homes.
About Beam
Launched in 2017, Beam is a tech for good social enterprise creating equality of opportunity at scale. Working in partnership with registered charities and local authorities, Beam is helping hundreds of homeless people and refugees to gain work in sectors facing critical skills shortages, and move into stable housing. Beam has amassed a giving base of more than 25,000 supporters, who between them have donated over £3.4m to support 1000+ people into stable jobs and homes.