Member updates
Social Economy Drive 2023 – growing the West Midlands Social Economy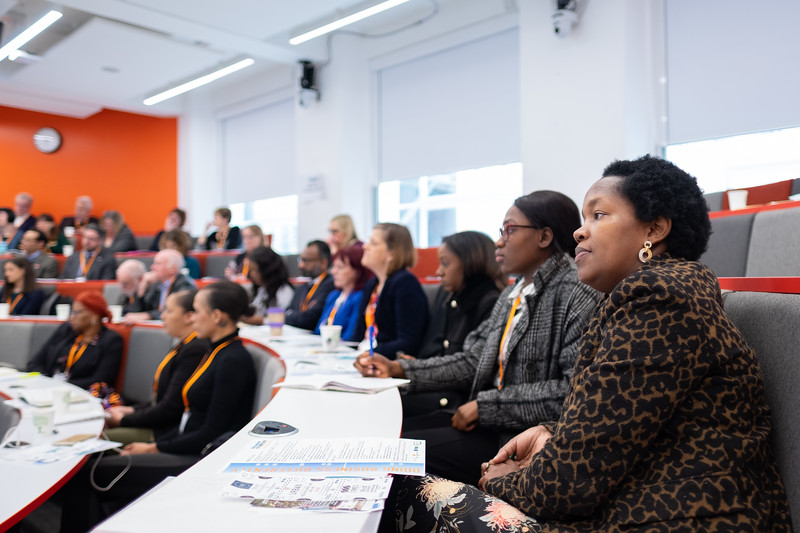 For a decade now, the much-anticipated annual event showcasing the social enterprise sector has been Birmingham focused. This year sees it evolve to being the West Midlands Social Economy Drive – a celebration of all things social economy across the seven West Midlands Combined Authority (WMCA) localities with support from both Power to Change and WMCA.
Starting Monday 13th November 2023, Social Economy Drive is a week-long programme of Meet the Buyer, workshops, networking, conferences, roundtables and expert knowledge-exchange collaborations. It brings together key stakeholders, Voluntary Community and Social Enterprise organisations (VCSE), commissioners, public and private sector, and entrepreneurs who are passionate about 'growing the regional social economy'.
Strategic Lead for Social Economy Growth at West Midlands Combined Authority, Charles Rapson, says:
"Community-owned, social and environmental purpose-led businesses, charities, cooperatives, social enterprises and other not-for-profit organisations are important players in ensuring growth is beyond economic and thereby includes all members of our communities. These organisations support disadvantaged people and the West Midlands Combined Authority is committed to inclusive growth."
Chief Executive of infrastructure organisation, iSE CIC, Zel Mason, says:
" Through the diverse and vibrant programme for Social Economy Drive 2023, businesses and the community will be able to connect with like-minded individuals, explore the latest trends in social impact, and spark new ideas for a better, more sustainable future."
iSE CIC has brought together Regional Partners from all seven WMCA localities to extend the reach and social economy impact of Social Economy Drive 2023. These include Coventry & Warwickshire CDA, Provision House (Dudley), Sandwell Council of Voluntary Organisations, Warwickshire & Solihull Community and Voluntary Action, One Walsall and Access 2 Business (Wolverhampton).
A flagship event will be hosted on Thursday 16th November 2023, international Social Enterprise Day, by the Department for Transport, and organised by BSSEC CIC. This will be in the form of a VCSE 'Meet The Buyer' procurement event to strengthen local supply chains, increase localised social impact and support the growth of the regional social economy by engaging with a greater number of trading community and social businesses.
The Department of Transport alone spends £24 billion a year in their supply chain, and will be joined by HS2 Ltd, Network Rail, National Highways and includes influential speakers:
Claire Dove CBE, VCSE Crown Representative, says:
"I'm delighted to attend the Department of Transport's first Meet the Buyer event. Engaging with and promoting supply chain opportunities to charities and social enterprises is a key to achieving the ambitions I've set out in my role of Voluntary, Community and Social Enterprise (VCSE) Crown Representative, to ensure there is increased recognition of the great work they do whilst tapping into the additional social benefits that can be achieved by engaging them in government supply chains."
Andy Street, Mayor of the West Midlands, said:
"Our region's social economy is a relatively unknown but thriving sector made up of a diverse range of enterprises that collectively make a remarkable contribution to society. We're home to around 11,000 social economy organisations directly impacting on over a quarter of a million people – as employees, volunteers or as beneficiaries. They contribute £3.5 billion a year to our region's economy.
"The Social Economy Drive is just one of several actions that the WMCA is happy to work with Power to Change to support – raising awareness of this important part of the economy.
"Chiming with the themes of National Social Enterprise Day, we should see opportunities emerge for social enterprise to contribute to the supply chain – one of the best ways to support the social economy. I look forward to seeing the social economy continue to go from strength to strength in the months and years ahead."
Natalie White, Portfolio Manager at Power to Change as the key supporter for Social Economy Drive 2023, says:
"From saving local shops and creating leisure facilities to providing training opportunities for local people and helping to build affordable housing, across the West Midlands community businesses are making places better. This year Power to Change are thrilled to be supporting the Social Economy Drive, a brilliant opportunity to connect with community businesses, celebrate their work, and envision how growing this sector can unlock positive change in communities across the region."