Member updates
New shop offering employment opportunities to over 100 adults with learning disabilities opens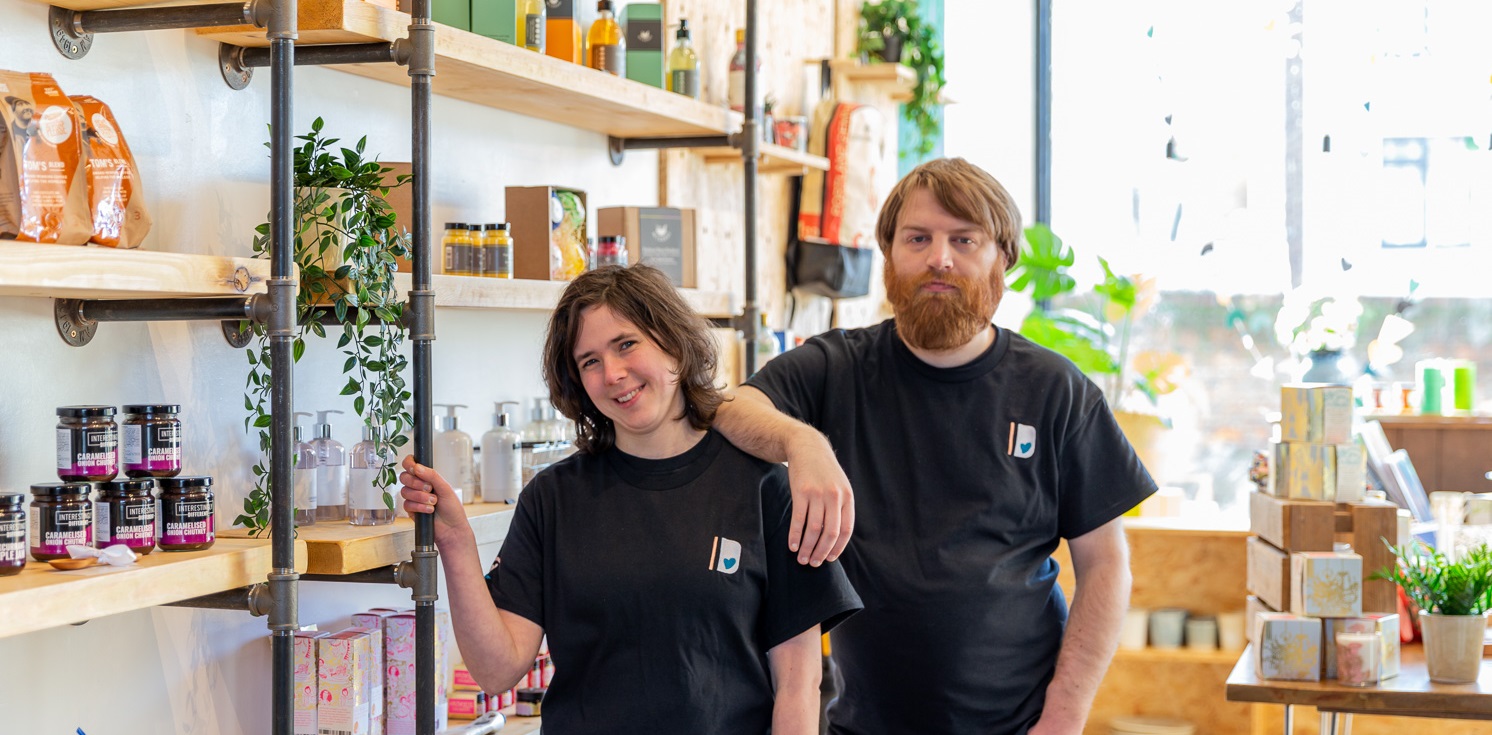 The award-winning service for adults with disabilities, Nickel Support, has launched their new shop "Interestingly Different", which sources and sells a wide range of beautiful products all created, designed and/or packaged by adults with learning disabilities or facing life challenges.
Interestingly Different, the gift and homewares store with a difference has re-opened after being transformed in a spectacular renovation. The shop in Carshalton, Sutton, sells an incredible and varied selection of high quality gifts and homewares. The social enterprise has also relaunched its website, giving shoppers the choice of buying in person or online.
All of the products being sold are made by social enterprises supporting marginalised groups across the country. However, as well as providing a unique place for shoppers who want to shop more consciously, Interestingly Different's core goal is to provide training and employment opportunities for their 100 trainees who all have a learning disability and/or autism, and thus enabling them to lead a purposeful and fulfilled life.
Just 4.8% of adults with learning disabilities are in paid employment. Nick Walsh and Elena Nicola set out to change this statistic over 10 years ago when they founded Nickel Support after they had become disillusioned by the learning disability sector as a whole. They felt that people with learning disabilities were being short changed by some of the more traditional services, and that they deserved so much more, including more opportunities for paid employment. Amongst their other strands of support, Nickel Support and Interestingly Different have helped address this lack of opportunities by launching various enterprises, including upcycling furniture and the development of a range of hugely popular jams and chutneys.
Nick Walsh, Nickel Support's Operations Director commented: "The enterprises have been fantastic for harnessing the skills and abilities of the trainees. However, as the enterprises grew it became obvious that there was scope for widening the areas in which trainees could gain skills, as well as to provide more opportunities for paid employment. We put our heads together, successfully secured funding, and set about refurbishing and expanding Interestingly Different."
After various months of hard work, the shop was transformed into the beautiful light and airy space it is now. On February 3rd, 2023, Elliot Coburn MP cut the ribbon alongside a group of trainees and declared the shop open for business. The launch of the physical shop was also an opportunity to announce the count-down to the online store, which went live a few weeks later.
Interestingly Different now sources and sells a wide range of products from over 15 other UK based social enterprises, all of whom are working with adults with disabilities or facing life challenges. The shop offers a unique opportunity for the trainees to acquire the vast range of skills required for employment in the retail industry such as fulfilment, customer service, and till work to name a few. The shop also works with corporate clients to help with their gifting needs. Seeing Interestingly Different's trainees working in the shop – be it behind the till and serving customers, or downstairs packaging up online orders – you can really sense that this is a place where they are valued, and are being equipped with vital skills for the workplace. One trainee commented, "The training has given me the self belief and confidence to work". There are currently five Interestingly Different trainees in paid employment, a number they hope to increase in the near future as the shop gets busier.
Interestingly Different is open Monday – Saturday from 10am to 5pm, and their website, https://interestinglydifferent.co.uk/ is currently offering a 10% discount off your first order when you sign up to their newsletter. They also work with corporate clients in making gift hampers. Each and every purchase helps towards the greater goal of an inclusive society where adults with disabilities are able to meet their potential and live a purposeful and fulfilled life.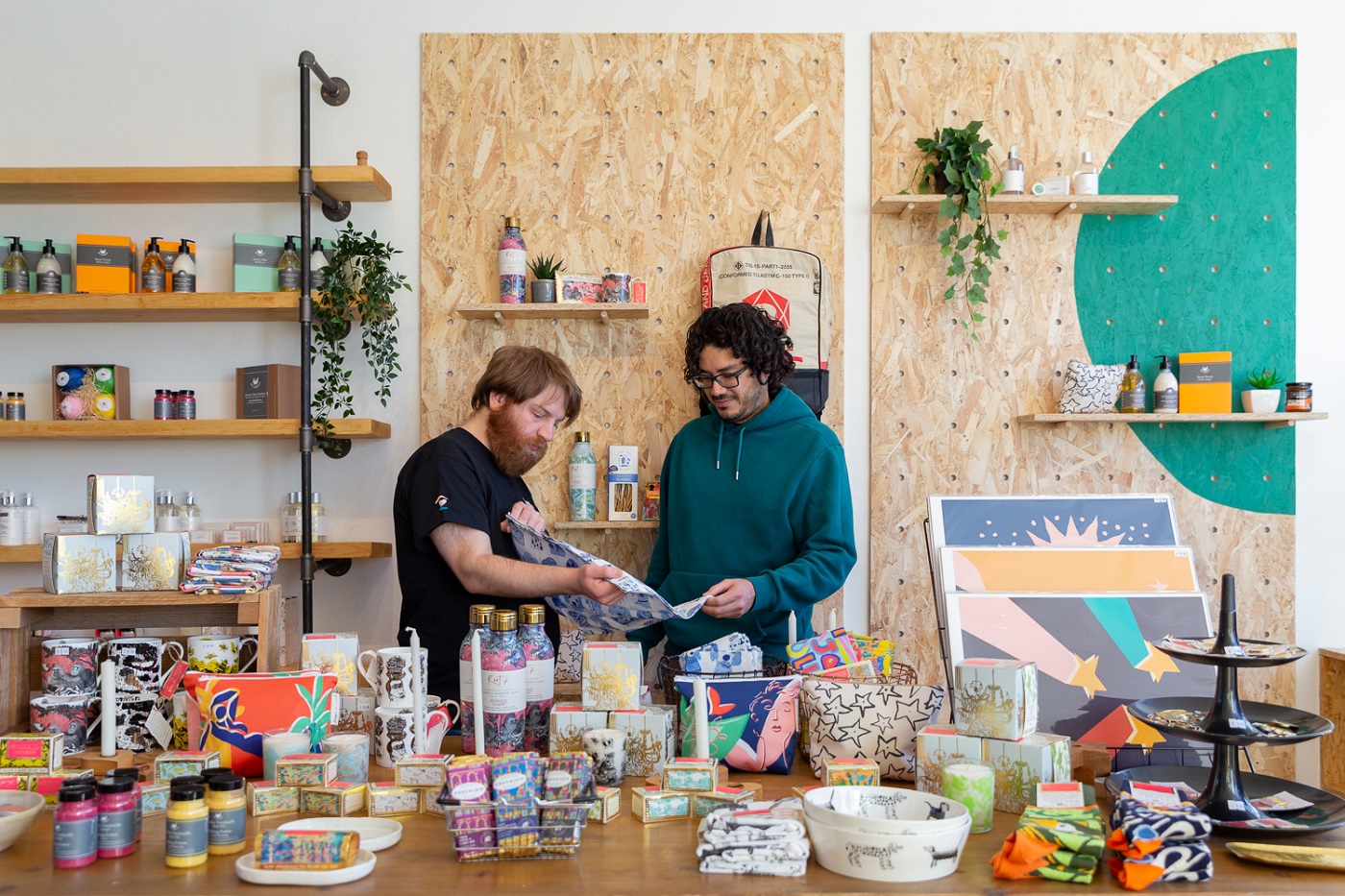 Interestingly Different is part of their parent organisation, Nickel Support. Nickel Support is a pioneering, award winning, not-for-profit community interest company set up in 2012, which works with over 100 adults with learning disabilities and/or autism. Nickel Support is based in Sutton and now work with over 100 adults with learning disabilities across their two branches in Carshalton and Cheam. Nickel Support was a finalist in the 2022 National SME Business Awards as well as in the 2022 Social Enterprise Awards; and has recently been shortlisted for the 2023 Small Awards.
For further information or quotes regarding Nickel Support, please contact Nick Walsh, nick.walsh@nickel.org.uk , 020 8669 5567.
For further information or quotes regarding Interestingly Different, please contact Ashley Walsh, ashley.walsh@nickel.org.uk , 020 8669 5567.
For a press-pack of high resolution images please contact Ashley Walsh as per the above details.
Interestingly Different has also written articles for a number of publications. If you would be interested in article provision, please contact hello@interestinglydifferent.co.uk.
Interestingly Different & Nickel Support, 15 & 16 The Parade, Benyon Road, Carshalton, Surrey, SM5 3RL