Member updates
Join Plunkett and the community business movement for a national event being held in the West Midlands this summer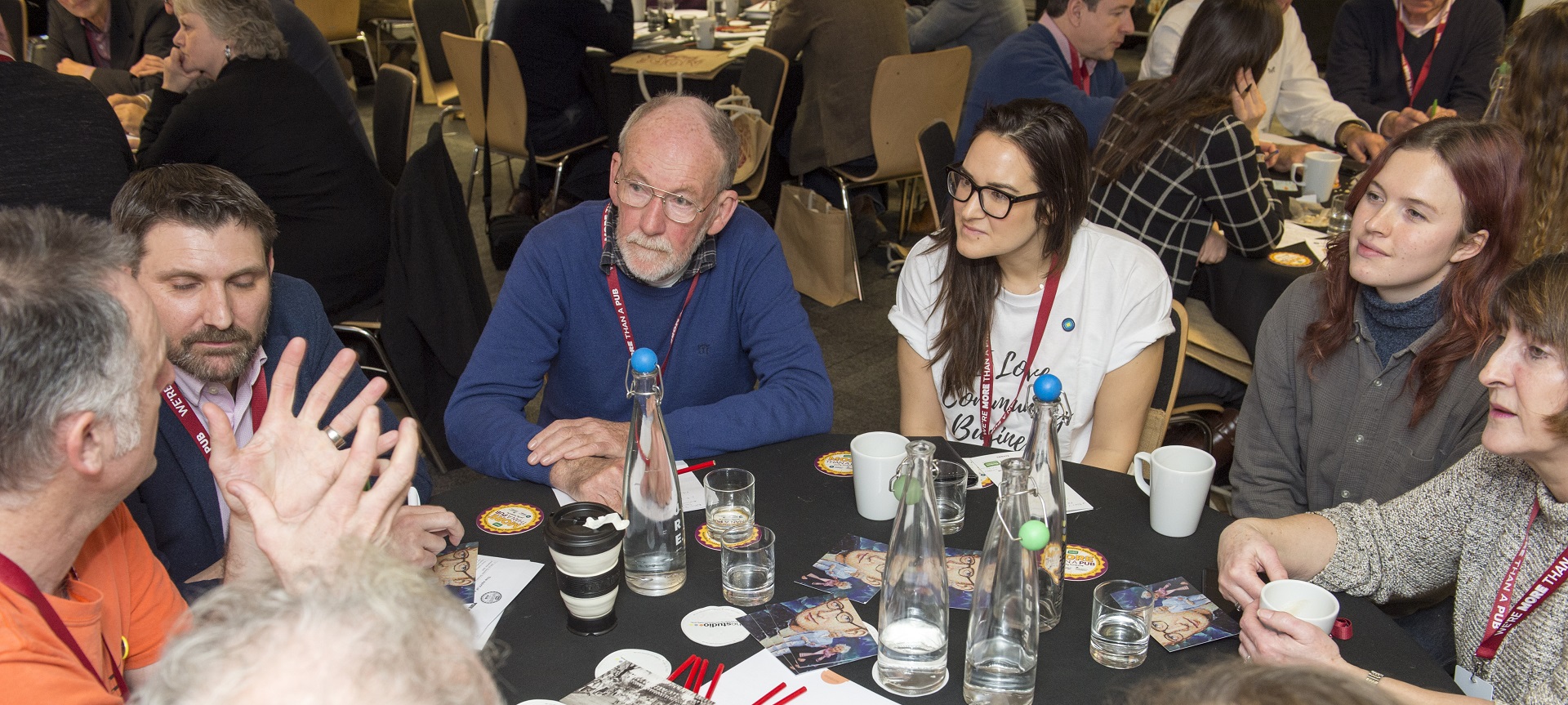 Date: Thursday 6 July (10.00am – 16.15pm)
Location: IET Birmingham, Austin Court
After a four-year absence, Plunkett Foundation is running its first face-to-face conference since 2019, bringing members, advisers, and experts together for a one-day networking and knowledge sharing event.
Facing the Future Together will take place in July in the heart of Birmingham and promises an exciting, enlightening and inspiring day of key note addresses, expert panels, and interactive workshops, as well as one to one sessions with specialised business advisers. The jam packed schedule will celebrate the growing community business movement and address the priority areas in Plunkett's five-year strategy, examining how community businesses can:
Provide a wider range of services that communities need and value
Stimulate the local economy through localised supply chains
Boost opportunities for employment, training and volunteering, particularly benefitting those who are most disadvantaged and excluded in today's society
Offset climate change through environmentally-friendly practices
Harness digital technologies to enhance business performance
Promote diversity and inclusion by creating a safe and welcoming space for all
Designed in collaboration with Plunkett Foundation members, the programme includes a mix of sessions to appeal to community businesses of all shapes and sizes; from new groups to well-established and trading businesses, from all corners of the UK, and for all business types.
Claire Spendley, Head of Community Business at Plunkett, said: "I'm really excited to be able to bring community businesses together to learn from each other and share experiences, after such a prolonged period of change and challenge, for the first Plunkett conference since 2019. Whilst we understand that the communities we work with are still navigating a challenging operating environment, we know that community businesses up and down the UK are pulling together to make a genuine, positive impact for local people – and we want to share these stories and inspire those involved in community business to see the opportunities they have to make a difference".
Confirmed speakers for the event include representatives from national funders, community sector bodies, partners from the cooperative movement, authors, and campaigners and of course community businesses themselves.
Sam Ross, Plunkett Member, Secretary at Farmborough Community Shop and confirmed panellist said: "Plunkett plays an important role in encouraging community businesses to run as thriving, sustainable businesses, to ensure they are competitive, and invest in their people. There is no substitute for coming face-to-face to discuss these issues"
The full details of the event can be accessed via the Plunkett Foundation website, and members are advised to make use of the early bird discounts on tickets, before 30 April 2023.
Plunkett is grateful to all the partners, supporters and market place contributors that have made the event possible. If you're organisation is interested in sponsoring the event please get in touch with Sarah Benn, Memberships & Training Manager –sarah.benn@plunkett.co.uk
For more information about the conference or to discuss any of the content on offer please contact the Plunkett Membership team via membership@plunkett.co.uk
For media information and images contact Becky Mew, Communications Manager, Plunkett Foundation. Becky.mew@plunkett.co.uk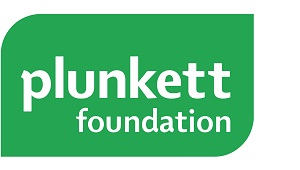 Notes to editors
The full conference programme, including confirmed speakers found here https://plunkett.co.uk/facing-the-future-together/
Who is the Plunkett Foundation?
Plunkett Foundation is a national charity with a vision for resilient, thriving and inclusive rural communities. To achieve this, we support people in rural areas to set up and run a wide range of businesses which are genuinely owned by local communities, whereby members have equal and democratic control. We represent community businesses in rural and urban areas throughout the UK, from shops and pubs through to woodlands, farms and fisheries.
Through our support for community businesses, we have a specific mission to create innovative, impactful and inclusive spaces.
We achieve this by helping community businesses to:
Provide a wider range of services and amenities that communities value and need
Stimulate the local economy through localised supply chains
Boost opportunities for employment, training and volunteering
Benefit people who are most disadvantaged and excluded in today's society
Offset climate change through delivery of environmentally sustainable initiatives
Harness digital technologies to enhance business performance
Promote equality, diversity and inclusion by creating safe and welcoming spaces for all.
Plunkett represents nearly 750 community businesses throughout the UK. In practical terms, Plunkett raises awareness of the community business model UK-wide and provides business support and training to help these businesses start-up and go on to thrive. As a membership organisation, we also seek to represent the interests of rural community businesses.
What is a community business?
Any type of business that trades for community benefit and which is democratically owned and controlled by the local community.
The growing community business movement:
There are nearly 750 community-owned businesses in the UK, including 164 community pubs, 413 community shops, 59, land-based businesses plus an interesting mix of bakeries, bookshops, distillery's, woodlands and farms.
The long-term survival rates for community business is very high at 96% (Compared to 44% for SME from the Office of National Statistics)