Member updates
Interestingly Different recognised as one of the UK's most impressive organisations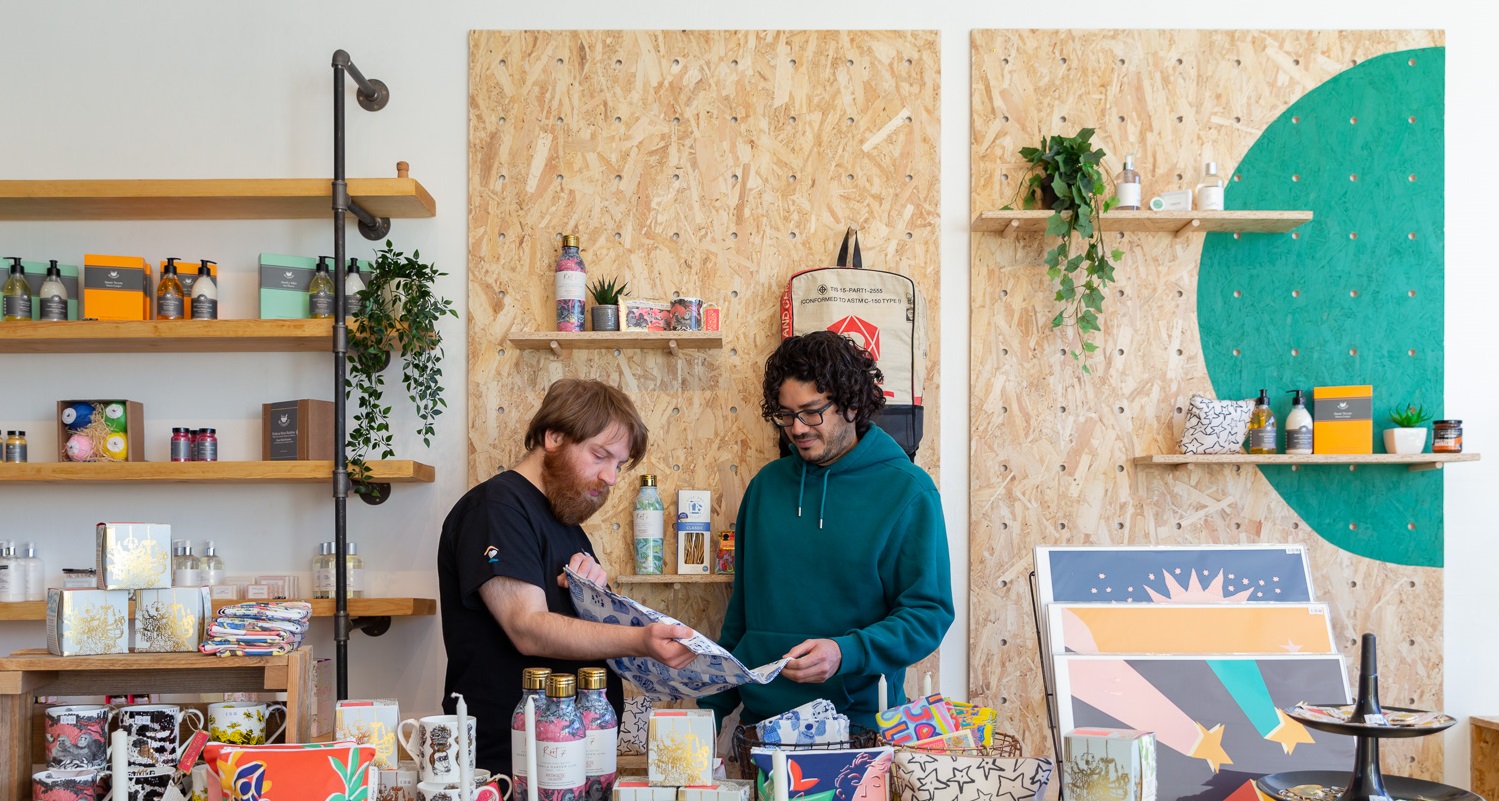 Interestingly Different in Carshalton has been selected as one of the nation's 100 most impressive small businesses by the Small Business Saturday UK campaign, as it kicks off its second decade in the UK. 
Interestingly Different, the innovative and unique retailer selling stunning products made by or supporting adults with learning disabilities or facing other life challenges, launched in January 2023. The shop and online outlet sell a wide range of stunning products, and provide employment opportunities for adults with disabilities as a way of tackling the statistic that only 5% of adults with learning disabilities in the UK are currently in paid employment. Following a nationwide search it has been chosen as part of this year's SmallBiz100 line-up, which showcases a line-up of 100 of the most inspiring independent businesses from across the nation.
Karen Stewart, Communications Assistant for Interestingly Different talks about how the team felt about having been selected as one of the Small Biz 100: "Having only launched in January this year, we are absolutely delighted to have already been selected as one of the top small businesses in the country. Naturally we are extremely proud that the quality of our business and products has been appreciated; but to be recognised in this way, as a social enterprise trying to smash stereotypes and create change for adults with learning disabilities, is what brings us the greatest pride of all."
Small Business Saturday will return on 2 December 2023, with a mission to support and celebrate the UK's 5.5 million small businesses. With small firms facing huge challenges due to the cost-of-living crisis, the campaign is more vital than ever as it moves into its second decade in the UK.
Interestingly Different was profiled by the campaign on September 5th as part of the 100-day countdown to Small Business Saturday UK. "It's fantastic to celebrate Interestingly Different as part of this year's campaign" said Michelle Ovens CBE, Director of Small Business Saturday UK. "The impressive small businesses featured in this year's SmallBiz100 sum up the phenomenal contribution that small firms make to our economy and local communities."
Small Business Saturday is a grassroots, non-commercial campaign, which celebrates small business success and encourages consumers to 'shop local' and to support businesses in their communities. Interestingly Different really does provide a fantastic opportunity for residents of Carshalton and Greater London to shop locally, whilst also selling all of their products online. Interestingly Different also offer a gift hamper service for individual and corporate clients, which creates a fantastic option for big companies to support small businesses whilst ensuring their gifting is socially and ethically responsible.
The campaign was originally founded by American Express in the U.S. in 2010, and the brand remains the principal supporter of the campaign in the UK.
On Small Business Saturday customers across the UK go out and support all types of small businesses, from independent boutiques and eateries to small service and b2b based businesses like wholesalers and digital marketers. Many small businesses take an active role in promoting the day by hosting events and offering promotions. Interestingly Different will be hosting a Christmas Shopping event on Small Business Saturday as part of their celebration of this incredible achievement. Make sure to follow them on Instagram for more details closer to the day.
Over the time the campaign has run in the UK it has engaged millions of people each year and seen over billions of pounds spent with small businesses across the UK on Small Business Saturday.
Small Business Saturday attracts huge attention on the day itself, with an impact that lasts all year. Last year the campaign trended at number one in the UK on social media platform X (formally Twitter), with the Prime Minister and the Mayor of London among those publicly supporting the campaign. Over 90% of local councils also supported the campaign.
To get involved in Small Business Saturday UK visit smallbusinesssaturdayuk.com. To learn more about Interestingly Different and to do some impactful shopping visit interestinglydifferent.co.uk . Be sure to sign up to their newsletter for a 10% discount code for your first order.