Member updates
How Bridgit Care are using tech to improve support for unpaid carers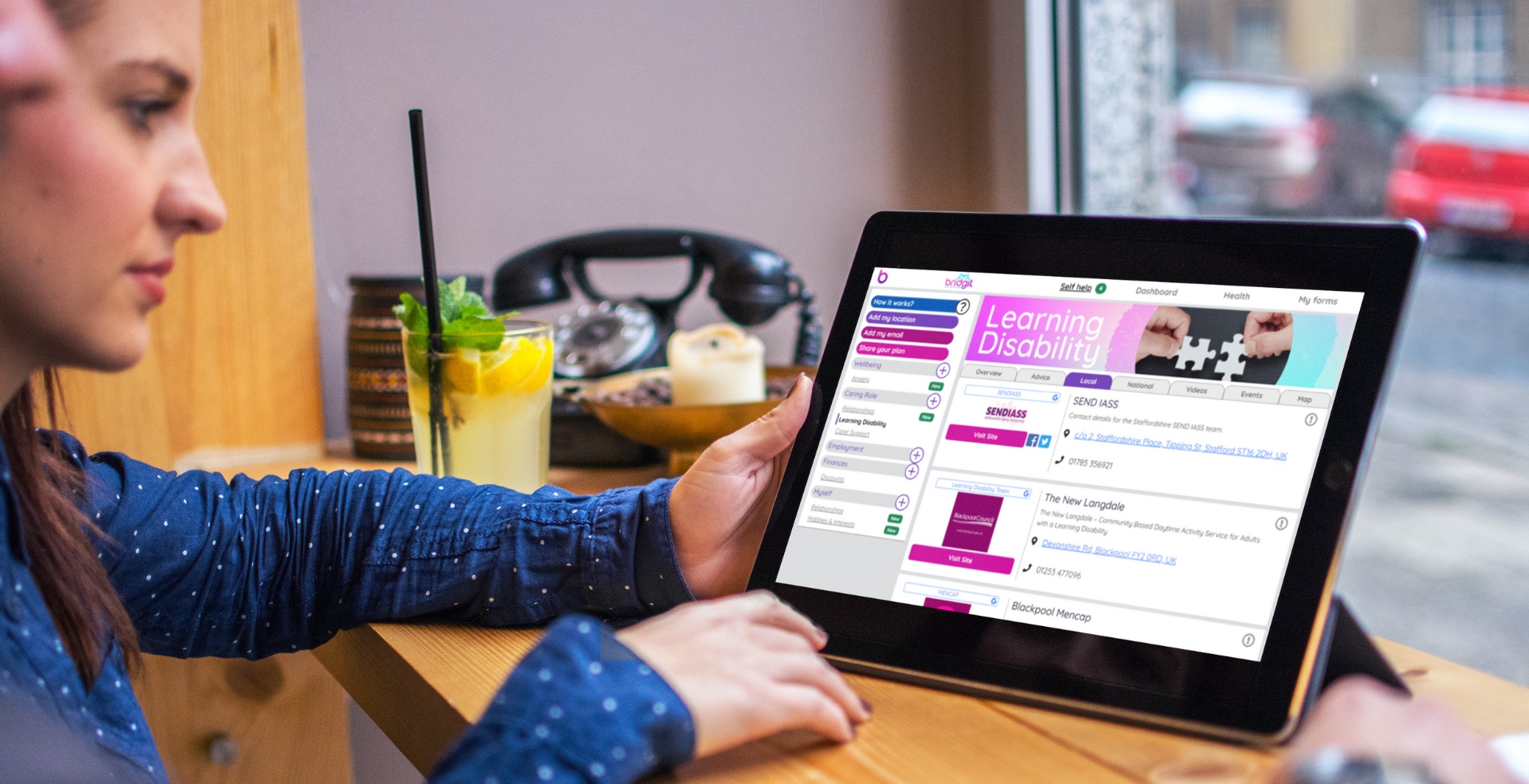 Bridgit Care, a social enterprise supporting unpaid carers across the UK, is providing services to help the approximately 5.7 million unpaid carers in the country who take care of their friends, family, and neighbours.
Due to the large number of carers and limited government resources, it is difficult for healthcare and social care teams to provide the level of support they would like to offer this community.
Bridgit works in partnership with the NHS, Local Authorities, and Carer Charities to address this challenge. Their services identify carers, link them to appropriate support, and help them access the assistance they need. Bridgit use technology to scale up the support that can be provided.
Designed by carers and care experts, Bridgit's resources are specifically tailored to the busy and often stressful lives of people who regularly care for others. The platform is user-friendly with simple navigation and a clean layout, ensuring comfortable exploration even for those with limited digital skills.
Bridgit's Online Self-help tool designed to be inclusive and free to use, for any carer in the UK, and have already supported carers from every UK town and city. This tool allows carers to explore wellbeing, employment, finance, and care advice, as well as events, local and national support services, and training opportunities. This free support now also includes the ability to have a Whatsapp chat via the new virtual Carer Coach Ask Bridgit, the first of its kind to use Chat GPT to support social care.
Announcement
It's Carers Week, and Bridgit Care are proud to announce that they have received an Inclusive Innovation award from Innovate UK. With the funding from this award the team have worked with Dorset Council to develop a new interactive, and inclusive online service that allows carers to easily complete a carers assessment and submit it to their local authority.
In May 2023, Carers UK issued a report highlighting the importance of access to carers assessments and the importance of providing an online option. Local Authorities have a statutory requirement to support carers to complete an assessment to understand the needs of their carers, providing them with extra support that they are entitled to. Due to increased pressures in Social Care many regions are struggling to process carers assessments as quickly as they would like.
Cllr Jane Somper, Cabinet member for Adult Social Care, Health and Housing, said: "Bridgit is an exciting and important step for the council to encourage more people who care for others to access the free support they are entitled to. To have shaped Bridgit with local expert input has been excellent and I encourage anyone who is or thinks they may be a carer, to explore Bridgit for themselves."
Since the solution went live in May 2023, carers and professionals in Dorset have also been positive about the new service. A carer for their mum & sister said "So far I've learned about so much out there I had no idea about. Absolutely invaluable. Thank you so much."
Darren Crombie, founder of Bridgit, said: "Getting help for carers who do an invaluable but often unseen job, unpaid, is at the centre of everything we do. Working with carers and care professionals in Dorset has been a great experience for us and I hope this truly local online tool encourages people to come forward and sign up as a carer to get all the support that is available.
Bridgit Care are in discussion with a number of Local Authorities to provide this service within their regions. If you are a Local Authority of Carer Charity and would like additional information on the new service or Bridgit's broader support, you can book a meeting here to find out more.