Member updates
Hackney Green Business Seminar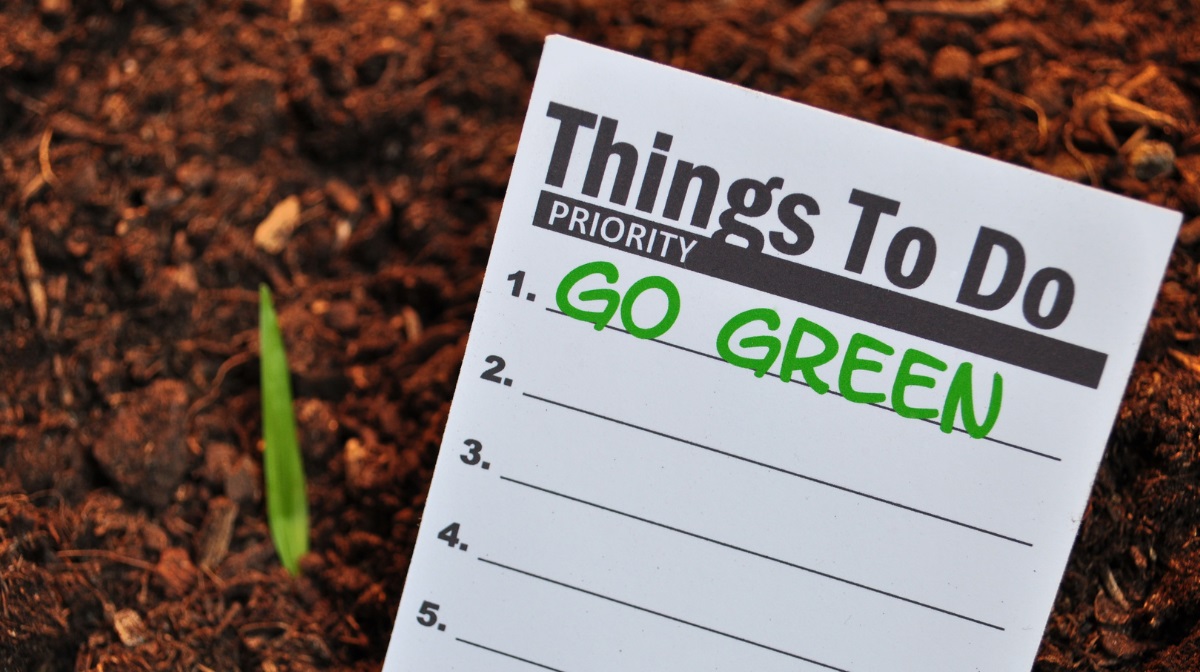 IMPORTANT INFO – THIS EVENT IS ONLY OPEN TO BUSINESSES AND RESIDENTS BASED IN HACKNEY
Do you want to learn how you can make more environmentally positive decisions in your business? Do you need some expert advice on ways to reduce your carbon footprint?
This hands-on event will help you transition towards a net-zero economy!
Day 1 : Monday 30th January 2023, 9am – 5pm @ The Fisheries, London Fields, Hackney
Day 2 : Monday 6th February 2023, 9am – 5pm @ The Fisheries, London Fields, Hackney
Who's the event for?
For all established small businesses who are looking to develop and grow into a more eco-friendly and sustainable business. Open to all types of businesses; from start-ups, and solo-founder/ entrepreneurs to high street shops & cafés. Participants must be living in or operating in Hackney, East London.
If you live in, are registered in, or your offices/workspace is/are based in Hackney, then this is for you!
As part of your participation in this FREE event you'll receive:
🌎 The latest green tips & tactics to navigate the uncertain business landscape
🌎 Develop your personalised "Green Action Plan"
🌎 Access to £250 towards your net-zero accreditation suited to your business*
🌎 Access to 3 free follow-up hours of 1-to-1 mentorship with an Allia Business Coach tailored to your business needs.
🌎 Opportunities to join the Allia Alumni network of 2,000+ ventures
🌎 Leave with your certificate of participation & a wealth of knowledge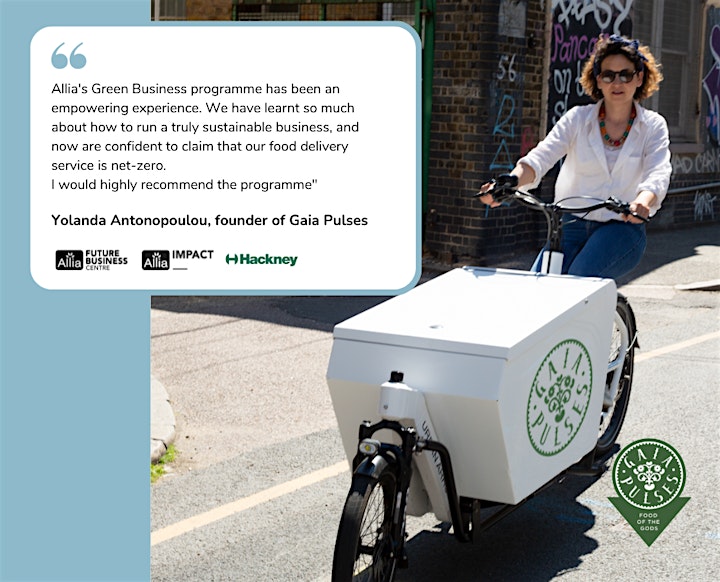 An overview of the 2 days – what will you come away with?
Learn from experts the correct environmental vocabulary & terminologies to use surrounding net-zero
Accelerate your own transition to net-zero in a digestible 2-day seminar
Network with like-minded entrepreneurs in Hackney who want to make a difference
Engage with peers, mentors, and resources on how Hackney can be net-zero
Insight from Industry experts on the topics of:
Green Marketing (Green Claims Code) – How to avoid greenwashing and staying compliant with the latest advertising standards
Sustainable Business Models – Building sustainable value propositions into your business
Carbon Calculation Workshop – Understanding your environmental footprint so you can measure, react and reduce as well as sharing this with customers, suppliers, and stakeholders
Funding Opportunities for your business in 2023 (SEIS/ EIS) – The state of green finance and how it can or can't serve you
Work through your challenges with 1-to-1 coaching and stay up-to-date with small business trends
Calculate your Carbon footprint and generate your Green Action Plan
Connect with the Allia Alumni Network of 2,000+ small business owners
Certify your actions. Access to £250 towards your Green Accreditation (from BCorp, Green Mark, etc) suited to your business*
Build resilience & understand the evolving customer requirements of eco-conscious customers
Join us for hot drinks and breakfast (fruit & pastries) from 8.30am on both days to meet the team and other small businesses attending the seminar. A delicious vegan lunch will be provided by one of our Green Business Alumni – Gaia Pulses, who deliver delicious, homemade, organic food in reusable containers – and we welcome you to join us for a drink after the seminar at the Pub by the Park!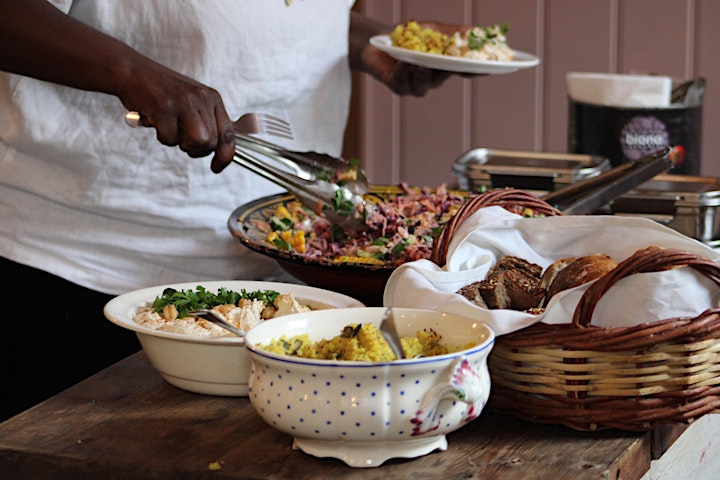 About Allia
Allia has been active in environmental issues and supporting cleantech and smart energy start-ups for many years. We pledge to help as many small businesses as we can to make substantial changes to their working practices and systems, through advice delivered by programmes and workshops, as well as within our own Future Business Centres. From working with Hackney Council we are providing a Green Business programme to help local businesses, start-ups and ventures in the borough to start making positive green steps for their business.
Special thanks to the Hackney Council who sponsor this incredible event to move towards net-zero.