Member updates
GLL takes next steps towards carbon zero future with its first 'Green Gym'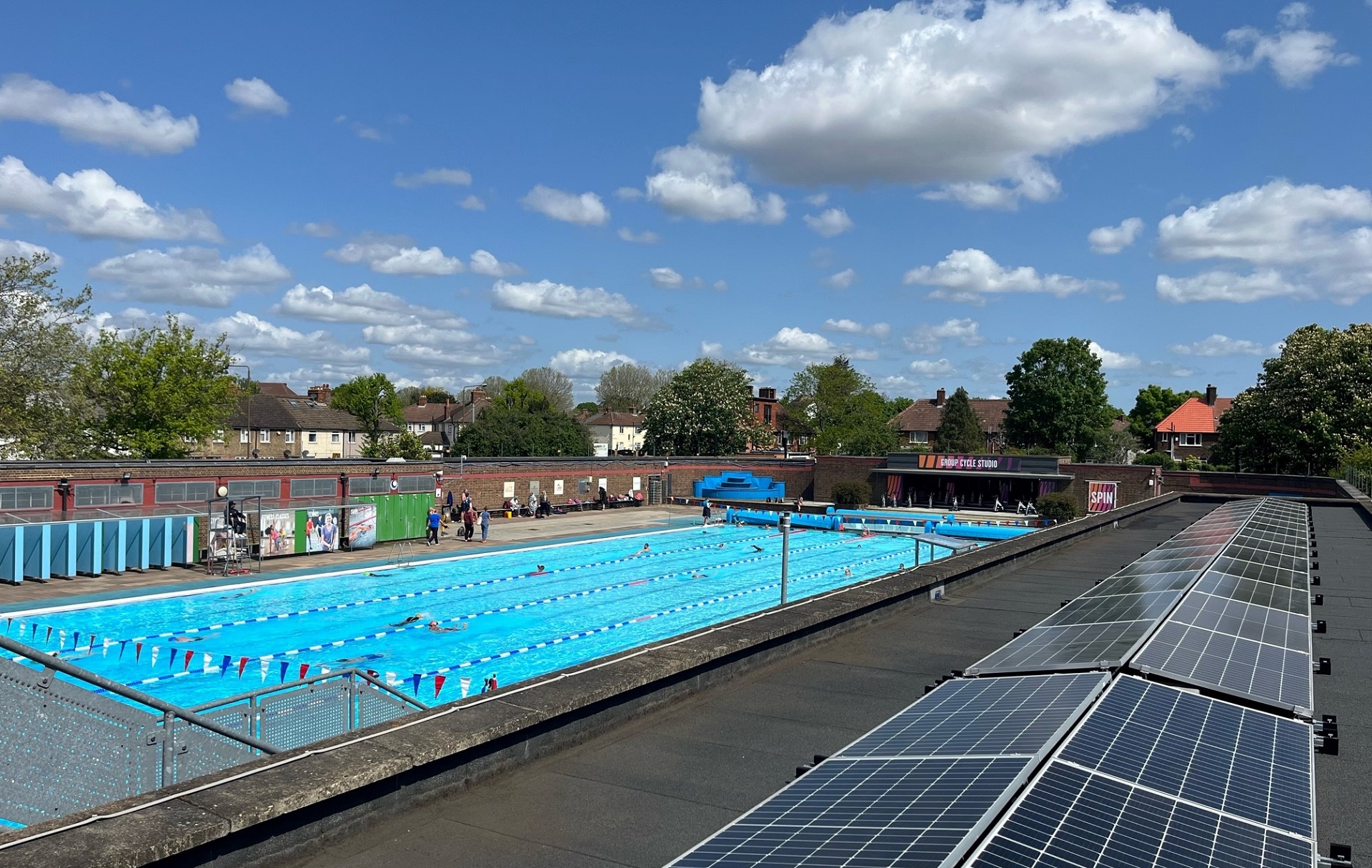 GLL – the UK's largest provider of public leisure facilities – has taken an important next step towards powering its facilities with renewable energy with the announcement of its first 'Green Gym'.
Charlton Lido and Lifestyle Club in South East London boasts a 350 m2 gym with over 40 pieces of equipment, many of which are "Self-Powered" . Since installing a brand new 38 kW solar array on the roof, the power generated now has sufficient capacity to operate the gym by renewable energy for the first time.
The forward thinking charitable social enterprise – which missed out on Government energy support afforded to Cultural institutions like libraries and museums – has made the investment from its own capital reserves as part of its journey towards a carbon zero future.  The new panels at Charlton Gym will generate 35,000kWh of renewable power and save 7 tonnes of CO2 per annum.
At the same time, the company has invested in a solar panel array at Middlegate House – its Royal Arsenal Riverside HQ – which is providing the power needs of its Customer Service Centre, again for the very first time. GLL's solar installation for the Customer Service Centre also allows for surplus energy to be stored in batteries for rainy day use – a boon in Britain's fickle climate.
The investment comes on the back of a multi-year journey to make the business – which operates nearly 400 facilities across Belfast, Cardiff and England – more sustainable, reducing waste, CO2 and energy consumption under its "Respecting the Planet" Corporate Value. GLL is also working closely with its partners to invest in the environment for the future.
Chris Hebblewhite, GLL's National Director of Standards & Compliance said:
"This is fantastic news for GLL, taking our sustainability journey towards zero carbon to the next level.
"Our customers and staff will benefit too knowing that respecting the planet is an important part of the purposed business they have chosen to be a part of.
"Our social enterprise is all about making a difference for communities and the climate crisis is already having an effect on them. Reducing our impact on the environment aligns us with the ambitious goals of our local authority partners and we are very pleased to expect to be able to make further announcements later this year.
"GLL has already invested millions of pounds in green technologies over the last few years and these latest investments are another important part of our journey"