Member updates
EY Foundation's Accelerate launching 2 new programmes – apply before 9th January!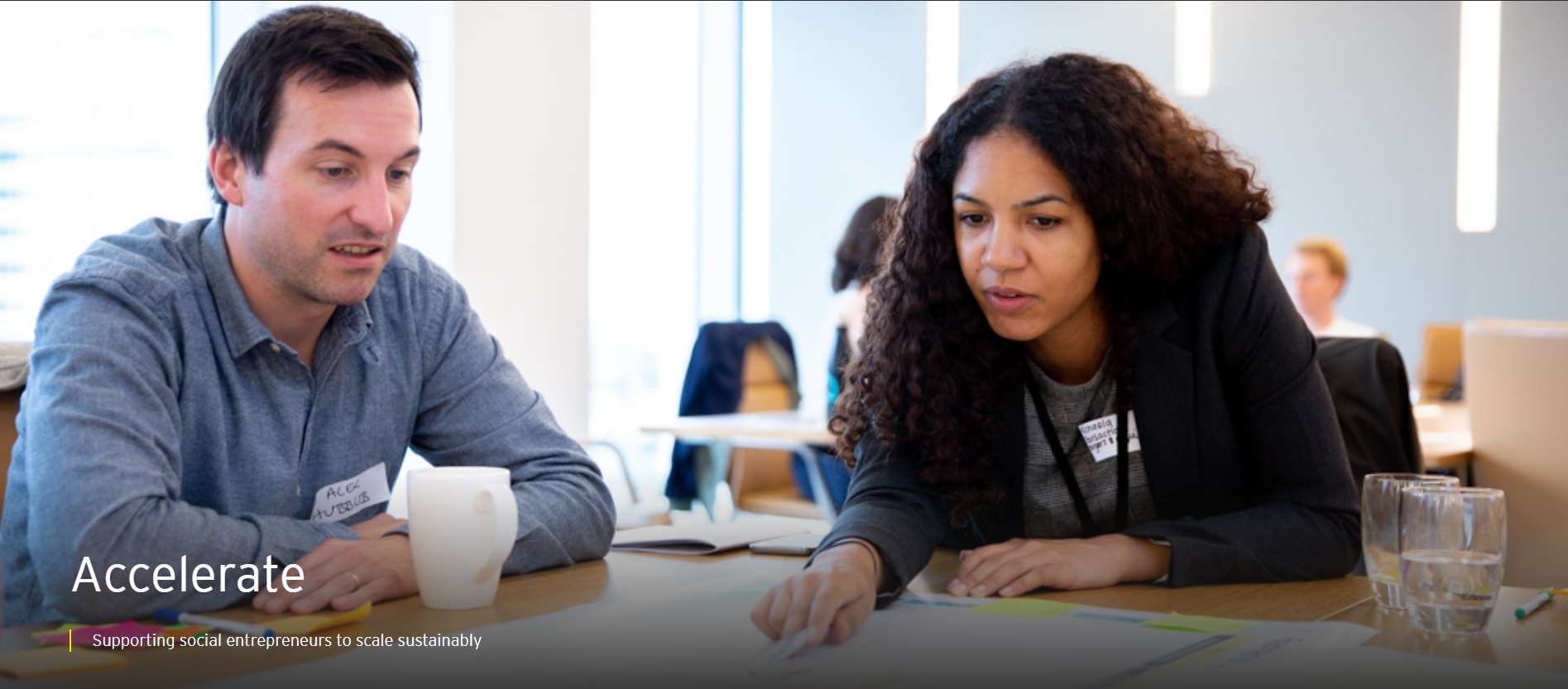 Supporting social entrepreneurs to scale sustainably.
Applications now open. Application deadline for North 2023 and UK mentoring-only programmes is 9th January 2023.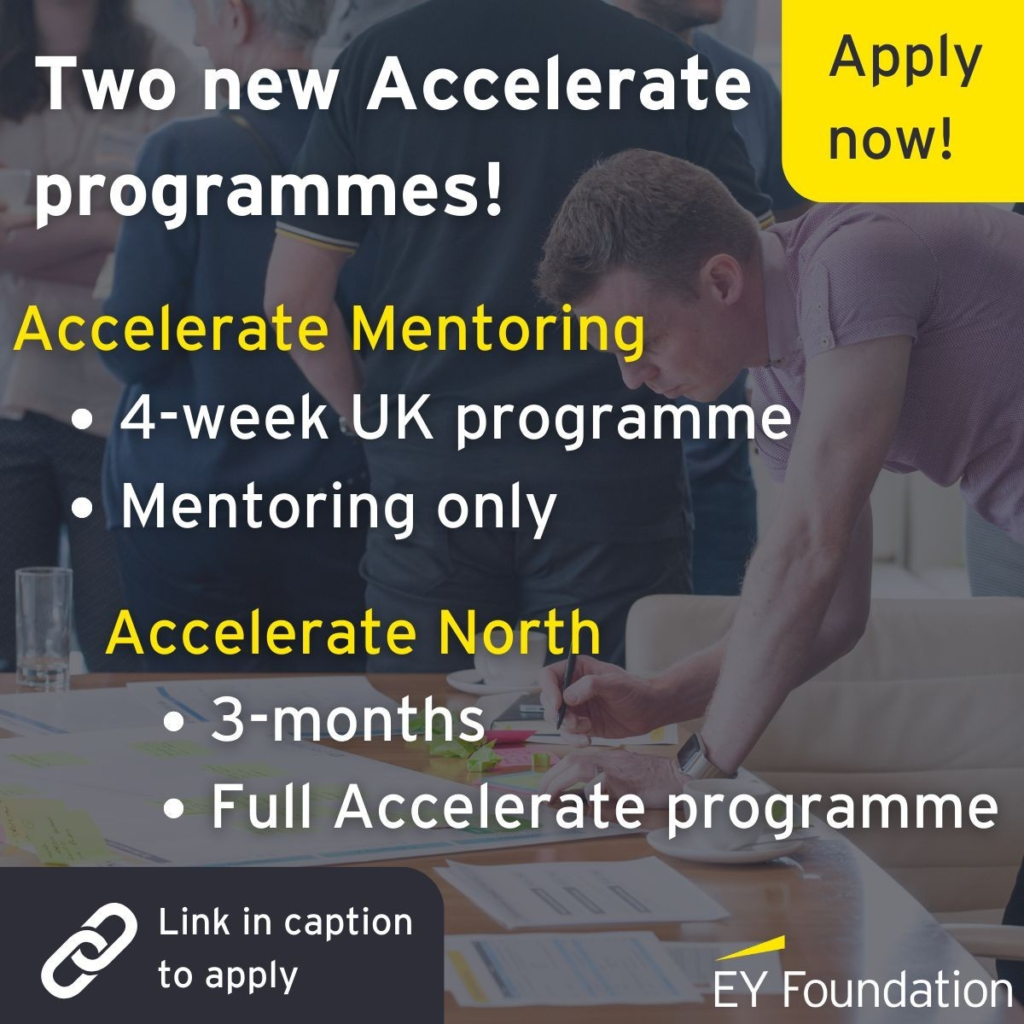 What is Accelerate?
The Accelerate programme supports young social entrepreneurs and social enterprises with a focus on supporting young people into employment, education, or enterprise. We want to help social enterprises to grow and thrive so that they can continue to play an important role in stimulating local economies and affecting social change.
We offer a full 3-month programme, and a 1-month mentoring-only programme.
The full programme offers a 3-month timetable of support and consists of:
A business coach relationship: offering 1:1 support in understanding and leveraging business performance
Tailored workshops: targeted at understanding the key financial and operational levers of business
Networking events: to connect with potential clients, supporters and advisors
Procurement opportunities: opportunity for successful candidates to apply to join large corporate supply chains
Legal support: join legal support clinics around IP and employment law
The mentoring-only programme offers 1-month of business mentoring supporting you with:
A specific objective in your chosen focus area (operational, strategic or commercial)
1:1 Support from an Expert/Specialist in the Field/Subject Area
Free access to a market-leading online growth planning tool
Who will I work with?
Accelerate is supported by volunteers from a range of teams across EY and external organisations across the UK. Participants will receive support from:
Business coaches
The wider EY network, including legal professionals
Trainers and facilitators from a wide variety of sectors, all specialists in their field

Can I be part of the Accelerate programme?
Individuals who meet the below eligibility criteria can apply to the programme:
Running a social enterprise that supports young people into education, employment or enterprise
or
A social entrepreneur aged 18-30
Plus, at least three of the following:
Your organisation is already established with 1+ years of trading
You (the social entrepreneur) are working full-time within the business
Your social enterprise is generating revenue
You have a credible plan to grow at a local, regional or national level which in turn will create employment opportunities in the future
Join Accelerate
If you meet the eligibility criteria above, apply now to become a part of the next cohort. ⏰Application time: 3-5 minutes 

📆 Application deadline: 9th January 

Further information: https://lnkd.in/eNxxszMR

Apply now: https://lnkd.in/eVrqEx6J