Member updates
COP26 becomes COP27 – was there good news? (and Amplify Goods turns one).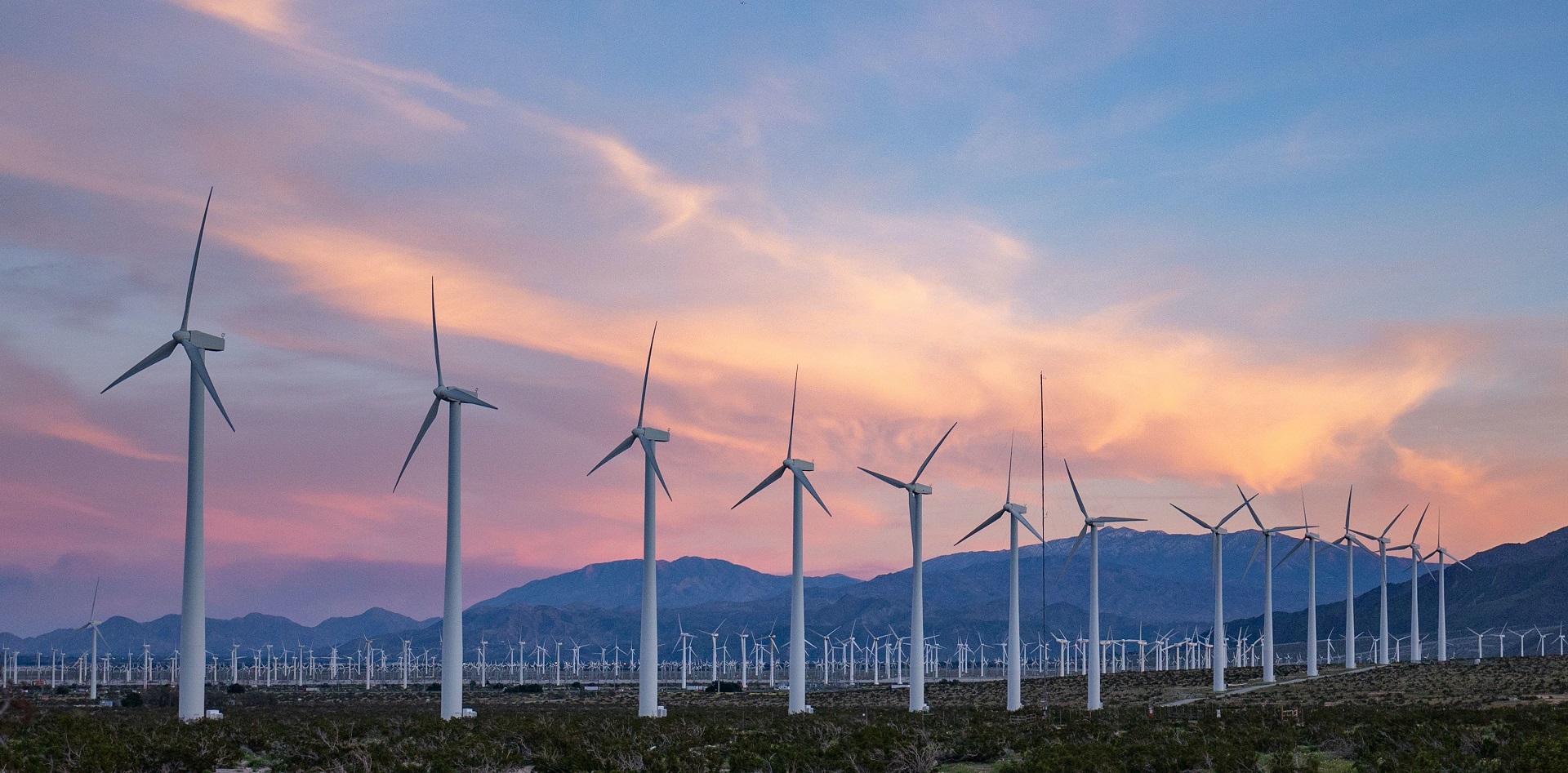 On 31st October, 2021, COP26 launched, full of post-pandemic excitement and hope for collective action on the health of our planet.
Yet, after 13 days of very little action and legal commitments by our global leaders, we knew we had to take our own action.
On Friday 12th November 2021, COP26 ended and Amplify Goods was born.
With COP27 just around the corner, we've paused to reflect on the past year. We're proud that Amplify Goods has continued to challenge the status quo – growing a circular-enabled, net-positive, women led and mental health focused social enterprise that is part of the Just Transition.
With political turmoil around us all, in the UK and globally, we know progress on climate goals has been modest at best. Amplify Goods remains determined to make practical progress on the transition where so many seem frozen in the headlights.
It's been encouraging to see how many people are changing their behaviours to respond to the energy crisis and the climate emergency. There seems to have been a shift by consumers too, with more asking big businesses to stand up and be transparent about their impact >> good and bad >> socially and environmentally. Almost every product we currently use needs redesigning for a Net Zero future, and we stay hopeful by celebrating the actions already made.
So here's to amplifying our top 5 bits of good news since COP26 ….and they are all big!
BANKING – Triodos Bank has been joined by 300 others in signing the UN Principles for Responsible Banking, a vital movement now representing nearly half of the world's banks! There is more to applaud: a recent commitment by Lloyds Bank's to shun fossil fuels and Axa's recent commitment to invest $500m in ocean nature-based solutions aimed at improving resilience for 250m people in coastal areas around the world. ACT: Join Triodos
GREENWASHING – Triumph for the Good Law Project, Friends of the Earth and ClientEarth lawyers as UK admits its net zero strategy is unlawful and has agreed to come up with another one. Even the Harvard Business Review is warning of the negative impacts! If we've turned a greenwashing corner, its good news we will see less stuff like this from HSBC. ACT: Donate to Client Earth
LAW – Over 200 organisations endorsed a position paper calling for inclusion of a crime of 'ecocide' in the revised EU Directive on protection of the environment through criminal law. Then the EU's environmental affairs (ENVI) committee voted to back the revision to include 'ecocide'. Boom. We see the 'Stop Ecocide' movement as VITAL to turning a corner in the fight; if the definition is agreed, and it's then legislated as a crime, businesses will really have to change to protect their financial existence! ACT: Join Stop Ecocide
CORPORATES BUYING FROM SOCIAL ENTERPRISES – Just weeks after our launch, we found ourselves on a call with Lyreco. Within 3 months we'd met the team and within 9 months we were in their catalogue in front of 70,000 UK businesses – together, we're working to raise the bar for sustainable buying in UK. We've sold millions of doses of soap already, but that's just the beginning! Lyreco's support programme is great for SE's ACT: Apply to join next year's Lyreco Supplier Support Programme, as they once again offer a helping hand to ambitious microbusinesses and social enterprises with their established supply chain and scale. Get in touch: wise.goodness@lyreco.com.
ADAPTATION – As much as adaptation seems like a sad plan b, it's important too – PLAN A [change the system] + PLAN B [adapt], because the most financially vulnerable (primarily in the Global South), are at a huge risk and it's our emissions in the Global North that have caused it. Two and a half billion people are now covered by adaptation plans with 53 (and counting) long term strategies submitted to the UN Framework Convention on Climate Change. ACT: Get involved in the Climate Justice Alliance
So as COP27's final day looms on Friday 18th November 2022, we'll turn one, but the big hope is for more people to embrace the Just Transition: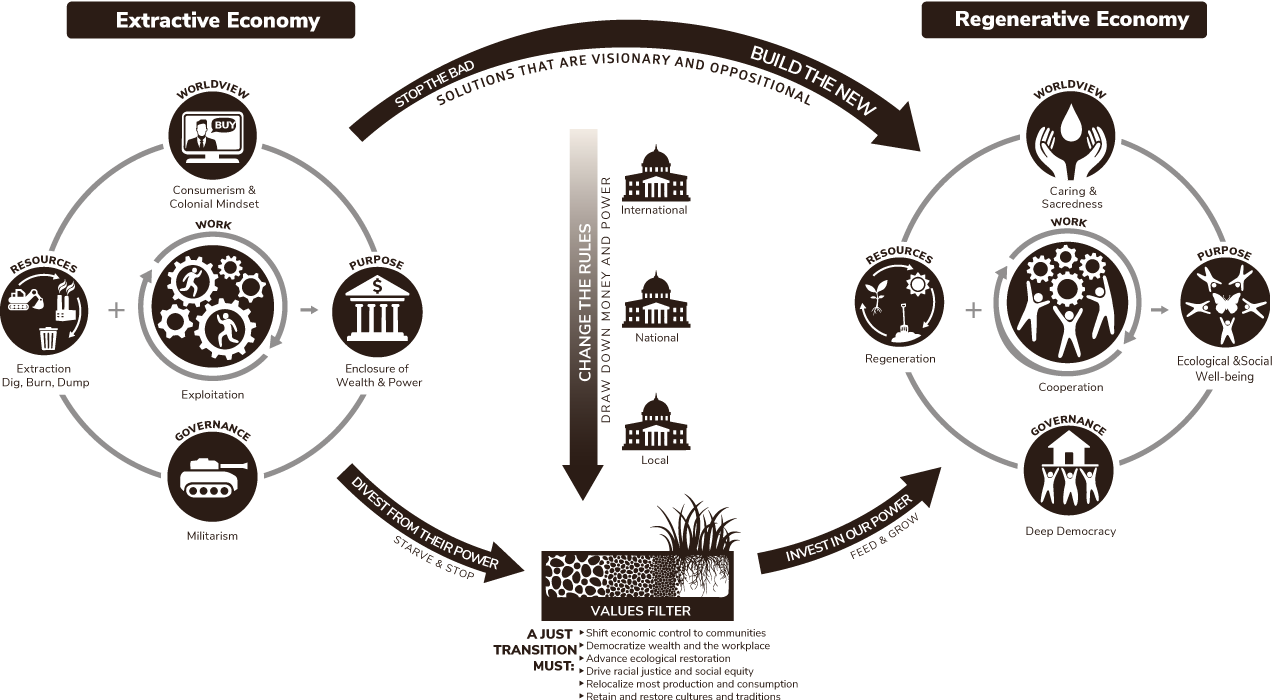 So, our call to action – Global leaders: get on with it. And to our fellow Social Entrepreneurs: look after your mental health and whenever you can, make sure your peers know that we've got each other's backs!
Ps. Happy Birthday Amplify Goods, celebrate a bit and then crack on; the hour is now.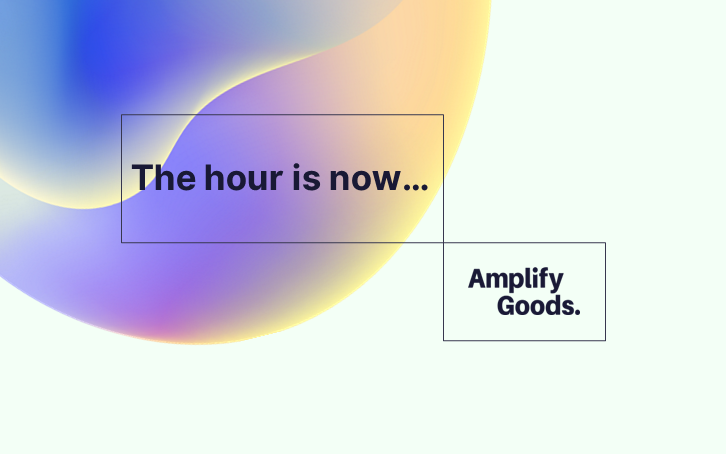 About Amplify Goods
Amplify Goods is all about redefining products that work for our collective future. Amplify Goods is a unique B2B hygiene brand balancing function, carbon, plastic and social impact. Offering liquid washes, glass dispensing systems, compostable sponges and accessories via distributors, we partner with you to rinse-return-clean-reuse bulk containers using a circular business model validated by ReLondon. Amplify Goods is a net-positive and women-owned social enterprise, investing profits in the wellbeing of Quiet Changemakers working towards a Just Transition.