Member updates
Cockpit Winter Open Studios 2022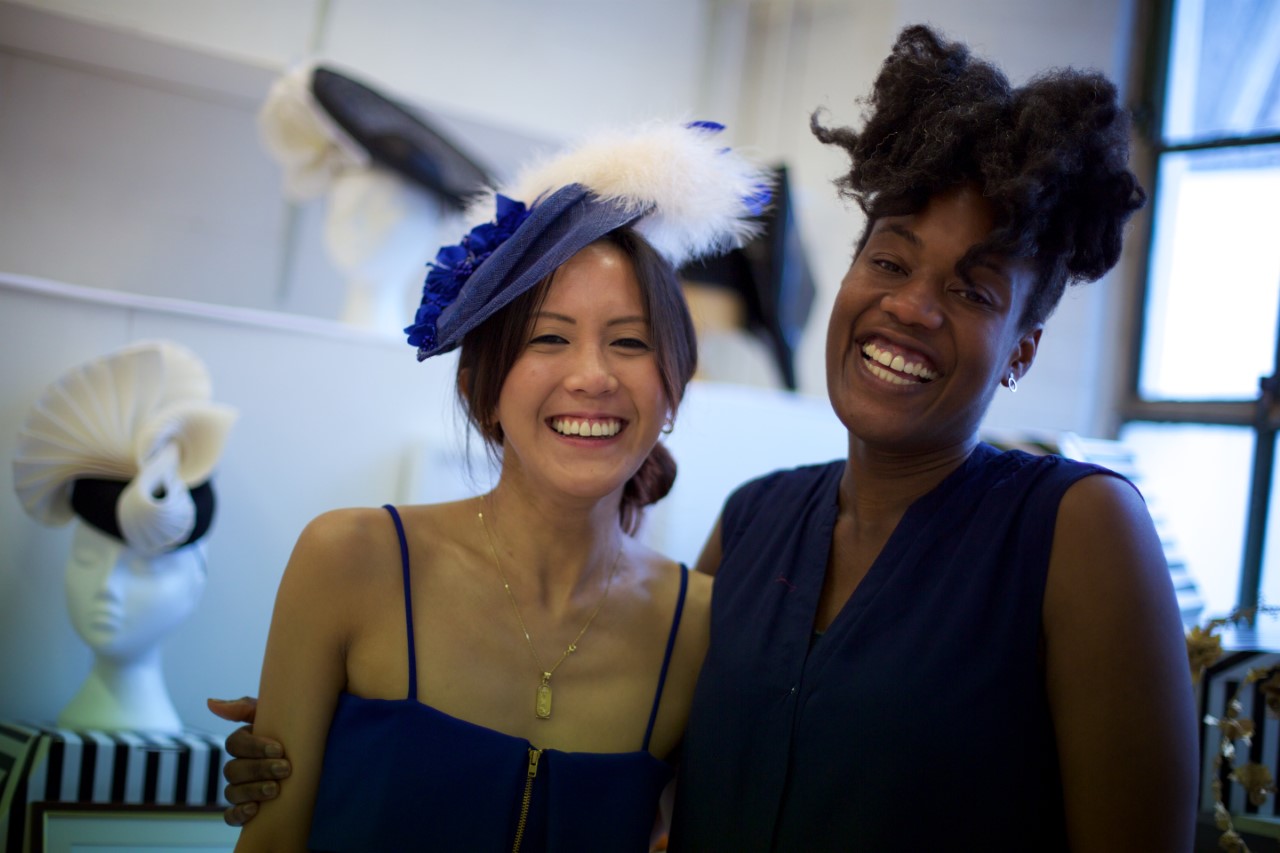 November 2022
A must-visit London event for those curious to discover work by the world's most exciting makers, Cockpit's Winter Open Studios return this year, revealing the extraordinary work made behind closed doors at Cockpit Bloomsbury from 25 to 27 and Cockpit Deptford from 2 to 4 December.
United by their unrivalled skill and imagination, Cockpit makers span every kind of craft practice, from finely made functional homeware to exceptional one-of-a-kind art objects. With prices to suit all budgets and many one-off, new and exclusive pieces launching, there is no better place to buy handmade this Christmas.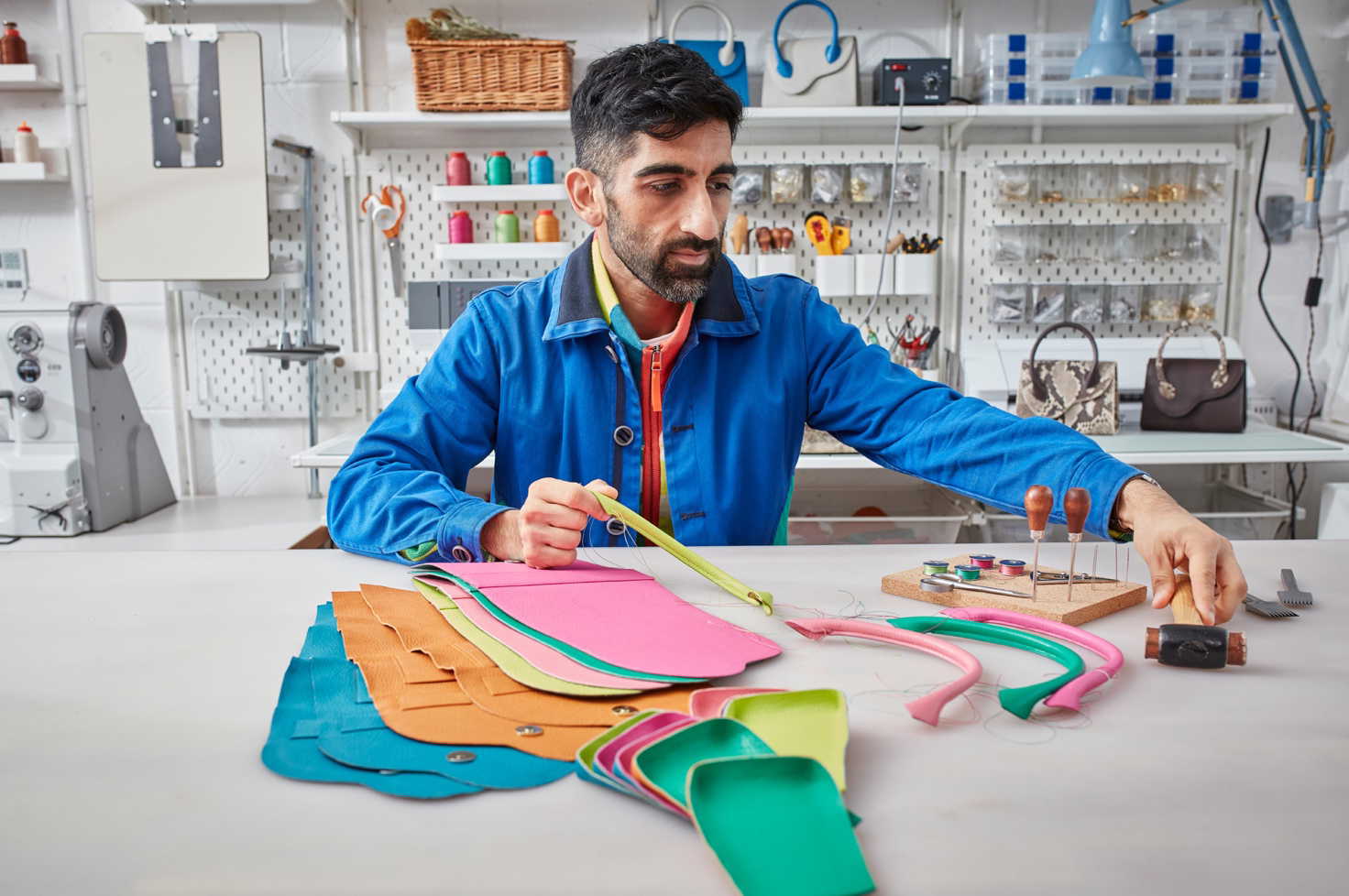 The Winter Open Studios offer a rare chance to purchase directly from the private workshops of more than 160 of the country's best emerging makers and globally renowned craftspeople working in textiles, glass, weaving, jewellery, ceramics and much more.
Works are created sustainably and hyper-locally, on site and by hand. While investing in storied pieces that are designed to last, visitors can experience the visceral nature of physical making up close. They can explore what it means, and how it feels, to make and own things with intrinsic meaning and exceptional quality.
A number of makers will show new work at Cockpit's Winter Open Studios, including a group of timeless yet contemporary new jewellery designs by Zia Huang, whose imaginative breadth of work spans everything from abstract minimalism to organic geometric forms. Jeweller Hannah Bedford will show Rain, a new collection that has evolved from a series of observations of droplets in nature.
Also debuting a new jewellery collection, Ciara Bowles will unveil Kaleidoscope, an exciting group of jewels that juxtapose and harmonise colour combinations using reclaimed gemstones. Shamanic spirit artist and jeweller Chloe Valorso, an MA graduate in Jewellery and Metal at the Royal Academy of Arts, will introduce a new collection of Spirit Amulets and new editions to her much-loved Smiley rings.
Exclusively for Open Studios sculptor Lucille Lewin will launch a series of new pieces, including small porcelain works, brass boxes and petri dishes. As part of her ongoing research and development of glaze, ceramicist Tessa Eastman will reveal pieces glazed with metallic surfaces alongside five miniature versions of her popular Baby Cloud Bundle sculptures.
Textile artist Ellen Mae Williams will show work created during her recent residency on the Greek island of Skopelos, seen in the UK for the first time at the Winter Open Studios, while weaver Eva Dennis launches new wall hangings crafted from vintage fabrics and recycled yarn as well as earrings and brooches.
Those looking for a hands-on experience are invited to join print artist Paige Denham for a Christmas stocking screen printing workshop, alongside a number of other interactive opportunities at Cockpit Bloomsbury ad Cockpit Deptford.
Annie Warburton, CEO, said: "As days grow shorter and nights darker, at this time of year we turn towards the light of human connection.
Most of the year, a maker's studio is private space and rightly so, but Cockpit Open Studios is the moment that we open to welcome guests to connect with our makers and show the extraordinary work being made on site.
In the dopamine rush of Black Friday deals, it's easy to be seduced into bargain buying. Craft offers something different, more soulful, more enriching, more nourishing. A visit to Cockpit is anything but ʻjust shopping'. It's a moment to take time, have conversations and to linger over choosing a gift made with heart, soul, care and imagination. A gift that will bring lasting pleasure. "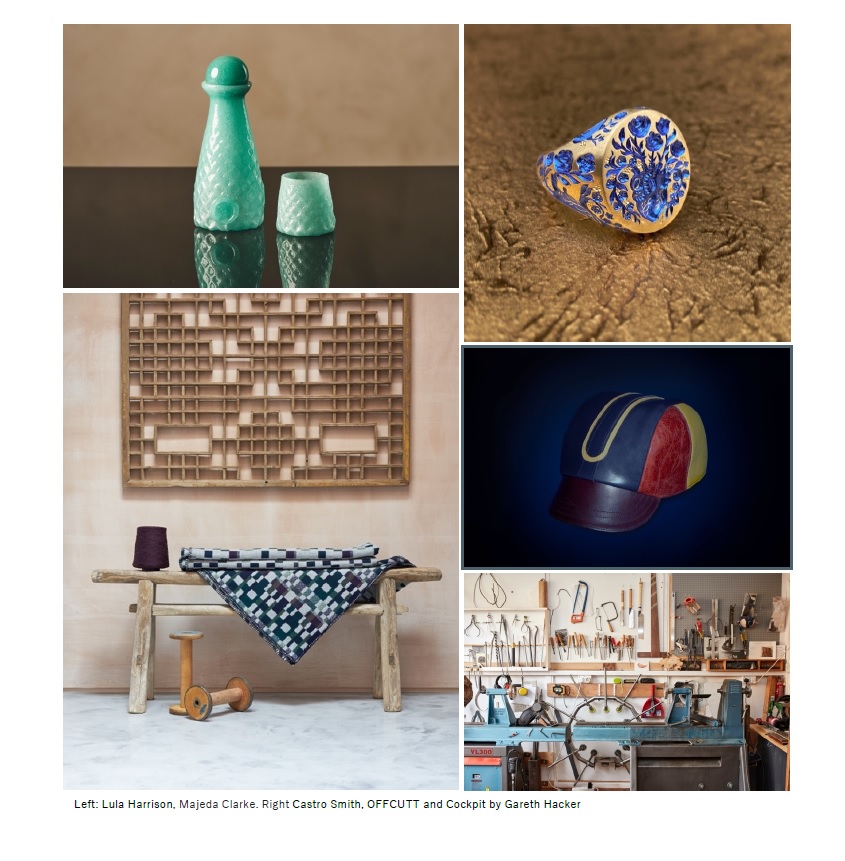 Public admission
Cockpit Bloomsbury: 25-27 November, Cockpit Yard, Northington Street, London WC1N 2NP
Cockpit Deptford: 2-4 December, 18-22 Creekside, London SE8 3DZ
Opening times: Friday 2 ‒ 8pm, Saturday & Sunday 12 ‒ 5pm
General admission tickets are £6, concessions are £4
Tickets for Cockpit Bloomsbury Winter Open Studios
Tickets for Cockpit Deptford Winter Open Studios
About Cockpit
Cockpit is home to some of the most exciting makers in the world. Spanning every kind of craft, Cockpit's makers are united by their extraordinary skill and imagination.
Our Mission
A voice for making in all its forms, Cockpit stands for the transformative power of craft to shape a better world.
Cockpit gives makers tools to build their businesses so they can focus on what they do best: making. From studio space to business advice, Cockpit is where careers in craft are made. At the heart of the craft community, Cockpit is an ardent champion of social justice. Talent is everywhere, but opportunity is not. Cockpit bridges that gap, opening pathways for new talent to succeed.
Our Story
Cockpit's name comes from our first studio site at Cockpit Yard, Bloomsbury. Originally an eighteenth-century cockfighting arena, the yard was taken over by a cabinet maker in 1745. It has been a site for craft and making ever since.
Cockpit as we know it today began in 1986 when Camden Recycling created five starter units in Cockpit Yard for young, unemployed makers. In the early 2000s, Cockpit opened its second location in Deptford and launched its pioneering business support programme. From there, Cockpit's reputation grew to become the destination for makers starting up in practice.
Highly sought-after, a place at Cockpit is a mark of quality. The organisation has launched the careers of some of the biggest names in contemporary craft. It is a place to discover the stars of the future.
A registered charity and award-winning social enterprise, Cockpit is now home to 150 of the world's finest makers. Cockpit is recognised as a UK top 100 social enterprise on the NatWest SE100 index 2021 and is proud to be a London Living Wage employer.