Member updates
Charity Bank reinvests £2.7m profit to reach underfunded social enterprises and charities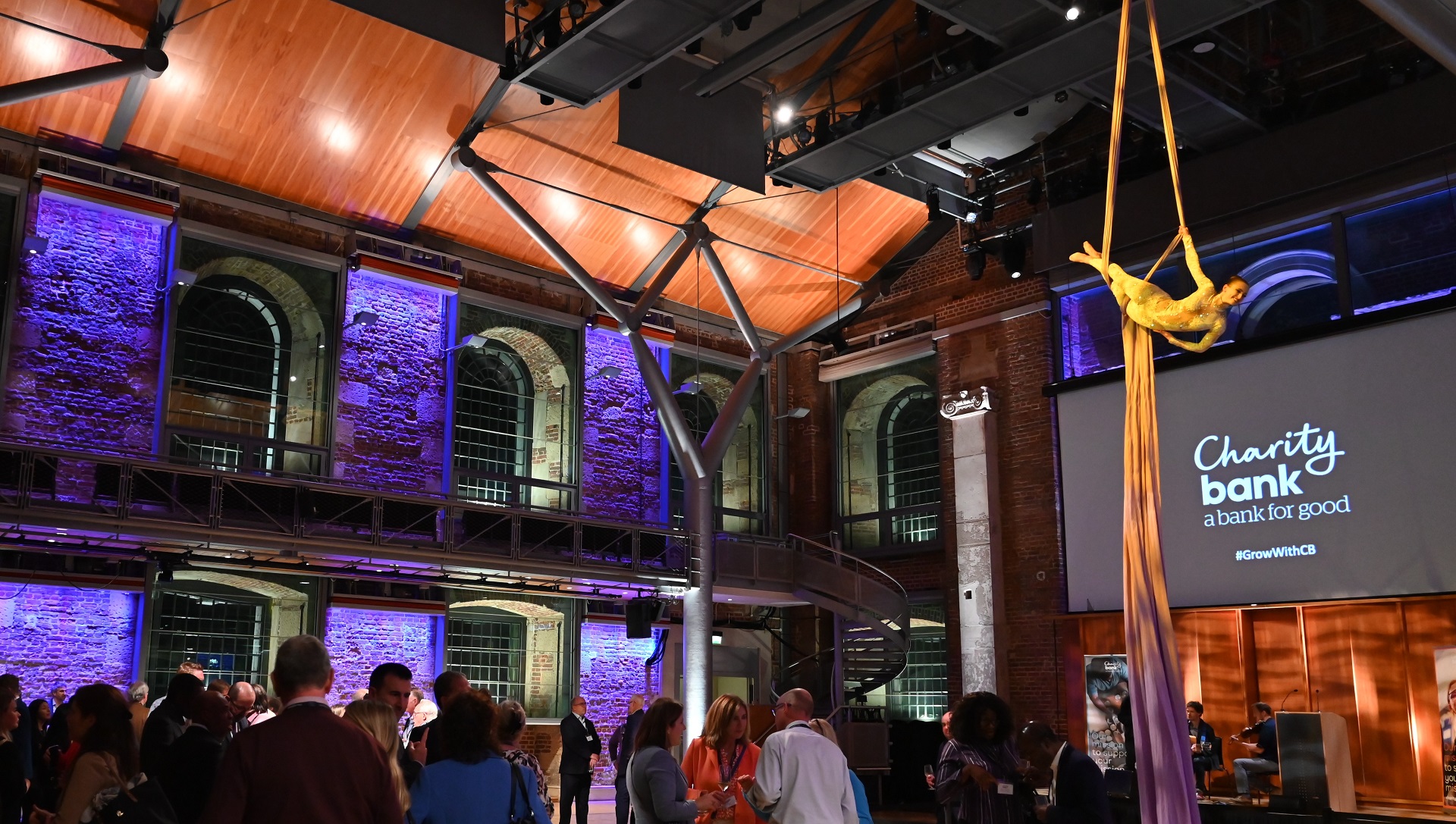 Charity Bank, the loans and savings bank for social good, has announced its annual results for the year ended December 2022. The bank achieved a record financial result, with a significant profit of £2.7m. Charity Bank will reinvest 100% of its 2022 profit to further its mission and extend its reach to underfunded charities and social enterprises.
In 2022, Charity Bank also disbursed a record £53.9m in new loans, supporting UK charities and social enterprises. The bank expects to significantly increase the range and diversity of organisations supported in 2023, and will set specific targets for reaching ethnically diverse enterprises and other groups that have experienced exclusion from social investment.
"Our strong financial performance will enable us to expand our lending activities, which will help us to make an even greater social impact," said Ed Siegel, Chief Executive of Charity Bank. "During the cost of living crisis we have remained a reliable source of support for charities and social enterprises. By providing loans, Charity Bank helps these organisations to improve their financial position, expand their services, and better serve their communities."
The results of Charity Bank's 2023 borrower survey highlight the transformative effects of their loans and support on borrowers [1]:
71% of respondents reported an increased number of services
89% noted an improved quality of service or facilities
68% said their Charity Bank loan allowed their projects to go ahead
61% experienced a growth in income
40% reduced their operational costs
33% acknowledged that the bank's support helped them stay afloat
Moreover, in 2022, 60% of Charity Bank's lending was directed towards organisations operating in the most underfunded and underserved areas of the UK [2]. The bank also supports initiatives combating climate change and assists organisations in reducing their carbon footprint.
According to the borrower survey, 21% of respondents reported direct environmental benefits from the projects supported with a Charity Bank loan, with an additional 21% experiencing indirect environmental benefits.
Charity Bank's revised strategy for 2023-2027 focuses on amplifying its impact and reaching underserved communities. If focuses on organisations serving those with the greatest needs, targets economically deprived communities, extends outreach to systematically underfunded groups, prioritises lending intentionally for complex housing needs, and building a "green lending" portfolio.
"We are committed to being the lender of choice for UK impact-driven organisations," said Ed Siegel. "We believe that we can make a real difference in the lives of people and communities across the UK, and we are excited to continue our work in 2023 and beyond."
The full annual results can be found on the Charity Bank website: www.CharityBank.org/2022annualresults
[1] The borrower survey was offered to 195 of our current and recently repaid borrowers, with 137 completing the survey (a 71% response rate). The results are as self-reported by our borrowers.
[2] Using the indices of multiple deprivation published for England, Northern Ireland, Scotland, and Wales to identify the areas of social need. These indices rank each small area or neighbourhood from most to least deprived in each country, and separate them into 10 equal groups called 'deprivation deciles'. The most deprived areas have a high proportion of people on very low incomes, higher number of people dying prematurely and more people having trouble finding an affordable home. 60% of our lending in 2022 was to the four most 'deprived deciles' of the UK.