Member updates
Cafédirect launches the second series of its well-received podcast 'Building Better Business'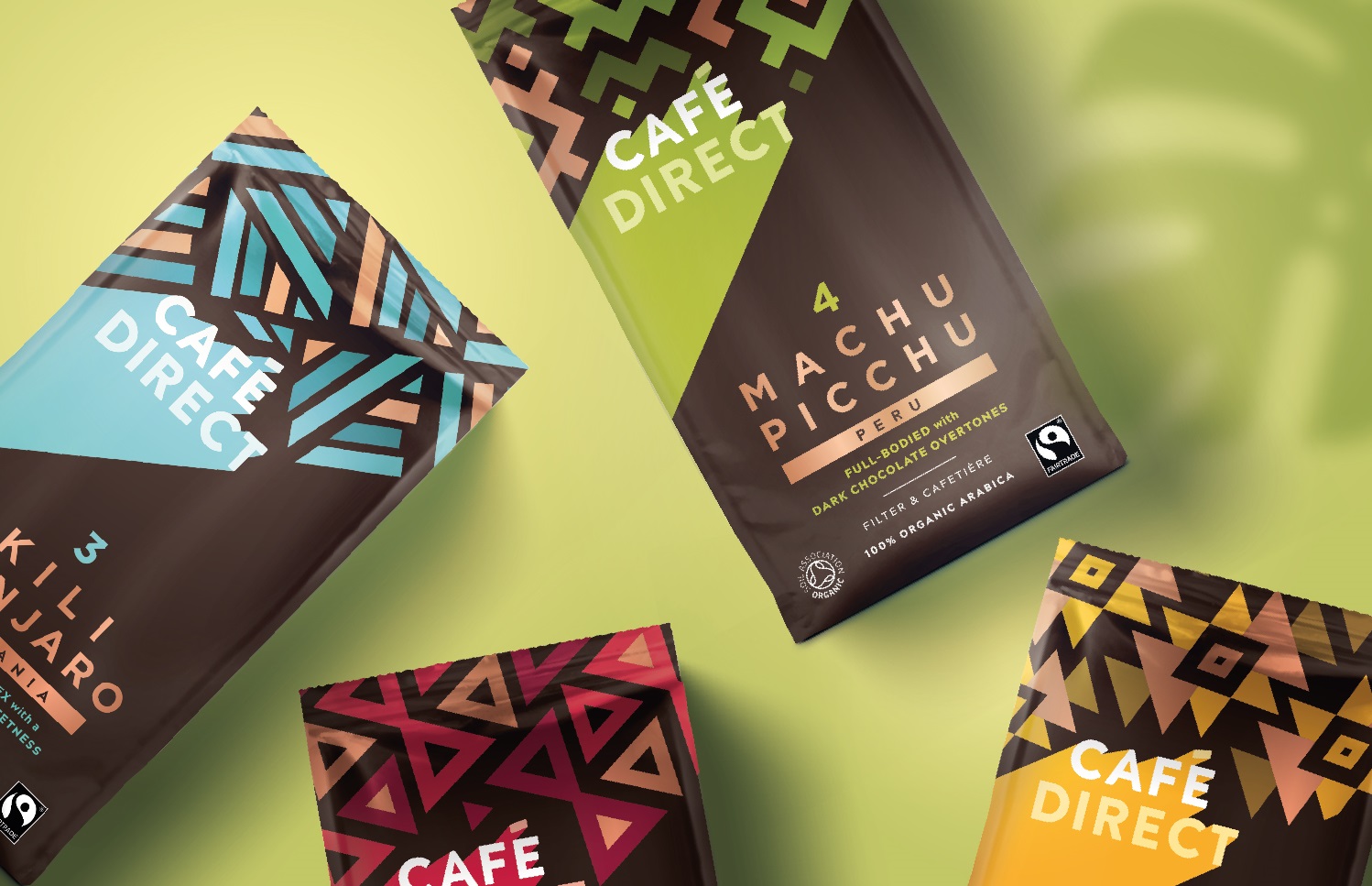 Popular British ethical pioneer coffee brand Cafédirect launches the second season of its podcast today, Building Better Business. Featuring straight talking conversations with global thought leaders and professionals, the podcast asks: 'What are businesses doing to protect our future and what more can be done?'
Following the success of the first podcast series which secured a spot within the top 25% of global podcasts**, series two will again be hosted by Cafédirect's CEO John Steel. One episode will be released every Wednesday to examine businesses' efforts in tackling sustainability issues including deforestation, carbon reduction, plastic and big agriculture, and featuring a panel of guests who provide challenge and insight from differing perspectives.
Guests on series two include (among others) Jane Aldridge (Managing Director of Coffee, Nestle UK & Ireland), Dorothy Shaver (Global Food Sustainability Director, Unilever), Lucy Reynolds (VP Communications and CSR, Boots plc.), Mike Berners-Lee (researcher, consultant, professor and writer on sustainability; acclaimed books include 'There is No Planet B' and 'How Bad Are Bananas?' and 'The Carbon Footprint of Everything'), Lee Man (Head of Community Fairtrade and Regenerative Sourcing, The Body Shop), Sam Fulton (Director of Corporate Affairs, Nomad Foods (Birds Eye)), Steven Ripley (Group Responsible Sourcing Manager (Forests), Tesco), Mike Barry (former Director of Sustainable Business at Marks & Spencer (led on Plan A), now founder of sustainability consultancy Mike Barry Eco), Zack Polanski, (Deputy Leader of the Green Party), Sahil Kher (Senior public law and regulatory solicitor, Good Law Project).
Cafédirect's CEO John Steel explains the purpose of the podcast:
"We all want a healthier planet and fairer future to look forward to. This podcast explores how business can have a huge impact – and how, as informed customers, we can encourage better practice."
The podcast responds to Cafédirect's recent survey* which discovered that 96% of people think that businesses should be responsible for their environmental impact and 92% view companies as entirely or largely responsible for the welfare of people who produce their products. The survey also found that corporate greenwashing made it difficult for people to understand key sustainability issues and identify genuinely ethical and sustainable products. To address this, the podcast aims to inform and inspire its listeners through a better understanding of the issues at stake.
In the episode 'Why is coffee heading for extinction?' Erinch Sahan from Doughnut Economics Action Lab questions the Managing Director of coffee at Nestlé (UK & Ireland), Jane Aldridge, on the morality of the company: "What are we celebrating? We pat ourselves on the back, they're (coffee farmers) still poor, they are growing the product we sell, they are stuck in poverty. And every year, the giants of the industry declare a big dividend, and have grown that dividend. That just feels like a juxtaposition, that feels like a moral contradiction."
Similarly, Alex Maitland from Oxfam International challenges James Ghaffari of B Lab on Nespresso becoming certified as a B Corp in the episode 'Why better business governance matters to us all'. Alex states, "I'm not sure it's particularly helpful for a consumer [because] to get [B Corp] certification requires a change to the constitution, which puts profit and social purpose on an equal footing. But how can it be the case that Nespresso is doing that, while its parent company, Nestlé are very much a profit maximising business, with the main mission of maximising profit for shareholders."
In the episode 'What's farming got to do with climate change?' Guy Singh-Watson founder of Riverford has a heated discussion with Sam Fulton of frozen food company Nomad Foods, where he questions the company's use of sustainability certifications and claims, stating: "I am sceptical about claims about sustainability, but they are fundamentally carrying on with the business-as-usual model of food and farming….I wouldn't even call my own farming sustainable."
The podcast is available from 18 January on all major streaming platforms and www.cafedirect.co.uk/podcasts.  The season contains nine episodes with one episode released every Wednesday.
NOTES TO EDITORS
For press release enquiries, episode previews and interview requests please contact Lauren Morris on lmorris@cafedirect.co.uk
John Steel is also available to write op-eds on any of the topics covered by this series.
*The 2022 Cafédirect survey results of 300 people:
40% are very concerned or extremely concerned about climate change.  
96% stated that companies should be responsible for their impact on the environment.
92% think that companies are entirely or largely responsible for the people who produce their products, in terms of living wages and safe working conditions. 
40% find that it is quite or very hard to identify which products are genuinely ethical and sustainable. For example, our survey found  93% see the term 'sustainable' to mean that a product is good for people and environment or good for the environment and 80% think that 'carbon neutral' means that it has a positive impact on climate or that it no impact on the climate (when it has a negative impact on climate).
84% believing that everyone in the supply chain is paid fairly before dividends are paid to shareholders
**Source: Buzzsprout, 10 October 2022