Member updates
BRAN Accelerator Challenge Demo Day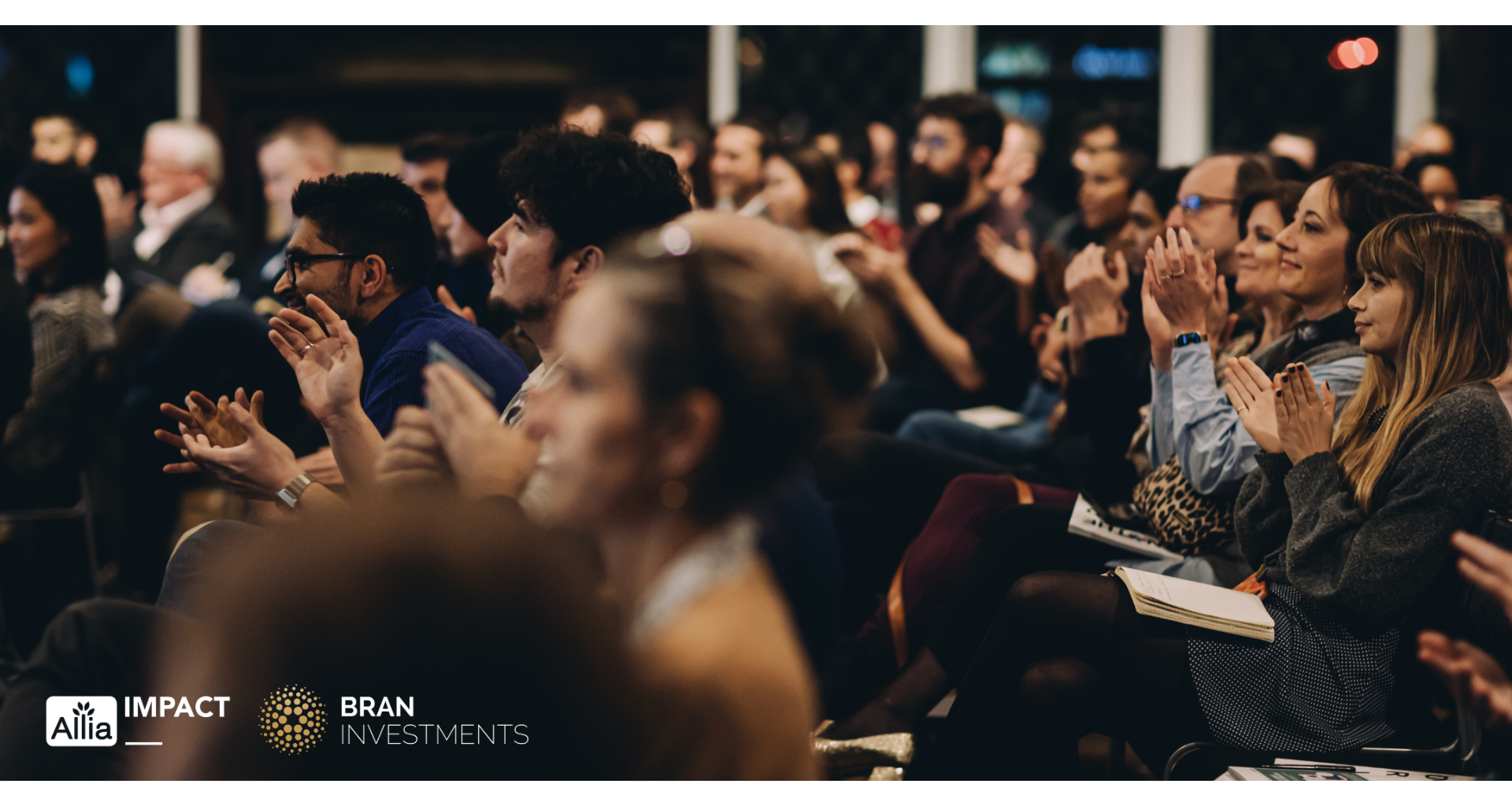 Hear from tech for good/start-up ventures as they pitch for investments, partnerships and strategic relationships to accelerate impact
Time: Thu, 2 February 2023, 16:00 – 21:00
Location: Toynbee Hall 28 Commercial Street London E1 6LS
Who this event is for
Tech for good junkies, impact investors, venture capitalists, angels, strategic partners and anyone interested in investing in business as a force for good.
About the Accelerator Challenge cohort
In November 2022, we launched our Accelerator Challenge in partnership with BRAN Investments across the UK. We were delighted to welcome a cohort of exciting ventures from across a range of diverse sectors – including health-tech, food and beverage, financial inclusion, ed-tech and climate change – tackling issues that have a positive influence on humankind and / or the environment.
These ventures have worked through 3 phases over the course of the challenge and now come together to conclude at our demo day, where they will present to a collective of investors and others in the impact space. If you are interested in investing in this sector, we welcome you to attend and can facilitate.
You may have already heard the buzz about a few of them already, so come along and meet them on the day.
About Allia
Allia has been active in social and environmental issues and supporting tech for good ventures for many years. We pledge to help as many small businesses as we can to make substantial changes to their working practices and systems, through advice delivered by programmes and workshops, as well as within our own Future Business Centres.
About BRAN Investments
BRAN Investments is dedicated to helping passionate people achieve real business success. Since the late 2000s, banks have become reluctant lenders, and we've heard about numerous great ideas and well-run businesses unable to win the financial backing they need to grow.
BRAN want to change that. They want to give you your chance.
BRAN are a family of four with 40 years' experience in business and property. Through BRAN Investments, they want to share their own expertise, access to our large network of knowledgeable commercial contacts and offer direct funding and access to capital to help new and promising ventures achieve more.
Other information
This is an in-person event at Toynbee Hall, 28 Commercial Street, London E1 6LS.
For more information, please contact hello@alliaimpact.co.uk