Member updates
Allia joins partnership to launch new Hackney impact project helping local businesses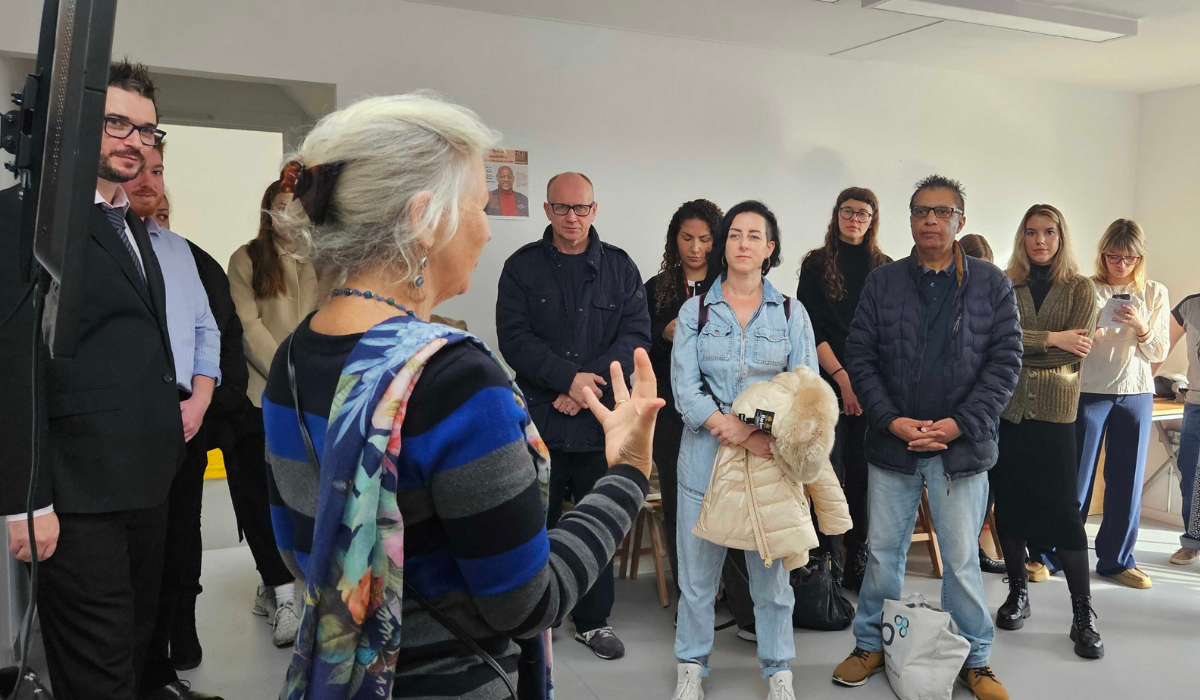 Project provides free business support to Hackney business owners with coaching, events & cost saving advice
Allia is leading a new 18-month project, Hackney Impact, a dynamic partnership committed to fostering growth and prosperity within Hackney's vibrant business community. Working with Hackney Co-operative Developments, East End Trades Guild, Social Founders and Better Futures, the programme is funded by the UK Government through the Shared Prosperity Fund, Hackney Council and Hackney Business Network.
The group of organisations and experts are uniting to provide a range of free business support to entrepreneurs in the Hackney borough, from early-stage start-ups to more established local businesses and charities. In addition to business support, the project aims to engage and embed collaboration and build community within the Hackney borough.
The project kicked off today on Monday 23 October at a business breakfast networking event in Hackney for people to learn more about the project, meet the partner organisations and find out what support is on offer.
A diverse group of founders, entrepreneurs and business owners from across a wide range of industries – such as café owners, artists, architects and massage therapists – gathered to learn about the project and how it aims to help the local business community.
Paul Wight, Allia's Programme Manager for Hackney Impact said: "It was poignant to hear that many business owners are still feeling the impact of the Covid pandemic and were open about other challenges, such as the cost crisis and energy bills, that they are facing. The morning highlighted that there is a huge appetite for this type of support, and we are keen to provide that helping hand to help them on their journey."

Over the duration of the Hackney Impact project, over 220 businesses will receive:
1-1 coaching from Allia's expert business coaches who provide personalised guidance, helping the business owners navigate challenges, set goals, and achieve their aims.
Tailored business support courses that teach essential business knowledge and skills to succeed in today's competitive markets.
Affordable workspace and local events where founders can come together to network, learn and collaborate.
Free Energy Audit assessments and Net Zero business advice to help a business reduce their costs and lower their carbon footprint.
Net Zero Grant Opportunity to make a business premises more energy efficient (applicants must meet eligibility criteria).
Mentorship opportunities where experts will give bespoke insights and industry know-how to steer a business towards success.
Allia has been active in the business community in Hackney for over six years, providing a range of support to help entrepreneurs and small local businesses get their ideas off the ground, and help them thrive and grow. It ran online Business Resilience programmes over the Covid pandemic to help those local businesses that had lost their customer bases and revenue streams by supporting them to pivot and diversify, so that they could survive. More recently it has been working with Hackney Council on its Green Business Programme to help local businesses adapt their ways of working to a more environmentally focused operation.
Andrew Brisbin, Director of Ventures at Allia, said: "We're excited to be part of an incredible group of partners who are building solutions for local entrepreneurs across every stage of their business journey. It's amazing to bring together such a diverse set of skills, backgrounds, and passions to help strengthen the community we love."
Cllr Guy Nicholson, Deputy Mayor and Cabinet Member for Delivery, Inclusive Economy and Regeneration said: "The Council has proven that when it is provided with funding and is empowered to design and deliver local business support programmes, it delivers positive social, environmental and financial outcomes for the businesses themselves and the wider community.
The focus for this 18-month programme, which is expected to run to 31st March 2025, is on helping businesses transition to Net Zero, enhancing their social impact, and strengthening Hackney's local ecosystem of business support."
Douglas Racionzer from Hackney Co-operative Developments said: "Hackney Cooperative Developments is delighted to collaborate in bringing to maturity our inclusive local economy. This ecosystem has the potential to catalyse our common thoughts. Join us and let's flourish together."
Henrietta Cyrille from East End Trades Guild added: "I am no longer alone. The East End Trades Guild unites small businesses like mine, fostering a thriving ecosystem of self-starters who inspire and uplift each other towards prosperity. It is a place where generosity fuels knowledge and growth, where we connect, find support, and celebrate the essence and spirit of our endeavours. Hackney Impact steps up this support to a grander scale with its innovative ecosystem bringing real transformation for Hackney's micro-enterprise community."
Caroline Diehl MBE at Social Founders said: "We are excited to support Hackney-based founders to grow both their impact and their financial sustainability – that challenging 'double bottom line', and to connect them with the wider ecosystem across this dynamic, innovative and vibrant borough. We want to support founders at all stages of their founder journey, and celebrate their achievements, stories and courage."
Jane Mossman at Better Futures said: "Better Futures is really excited to be working with Hackney's local businesses to identify ways to reduce their energy bills, reduce their carbon footprints and build resilience so they can thrive and be a force for good."