Member updates
1,452 Talented Athletes across the UK to benefit from £700k fund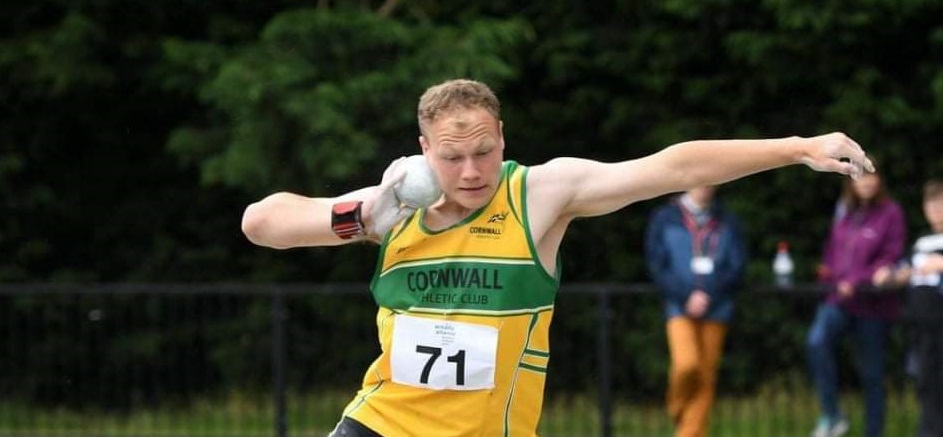 GLL Sport Foundation keeps local communities' sporting dreams alive after pandemic hiatus and through the cost of living crisis – removing inequalities and spreading opportunity
1,452 talented young athletes from England, Wales and Northern Ireland will benefit from a cumulative £700,000 worth of free memberships for sports venues and leisure centres, cash bursaries and other athlete services – thanks to leisure charitable social enterprise, GLL
GLL manages 260 sports venues, leisure centres, gyms and pools under the 'Better' branding partnership with nearly 50 local authorities and sports bodies.
Athletes will be supported through the GLL Sport Foundation, the largest independent athlete support programme in the UK, which in 2022 marks its 14th year of supporting both emerging and established national sporting talent.
With a staggering 87% of award recipients receiving no other sport funding and 56% of recipients being aged under 21, the GLL Sport Foundation has highlighted a vital funding gap for young talented athletes and the need to tackle inequalities in sport; a significant number of award recipients have confirmed that this funding is essential to their journey and some could not continue without it.
These include those currently competing and National and International levels following a difficult period during the pandemic when competitions were curtailed, individual athlete's training programmes halted and earnings reduced.
The free training memberships can be activated across 260 GLL and a number of partner-operated sporting venues. In addition, chosen athletes will share £111,000 of cash value awards as well as access to physiotherapy and introductory access to athlete services offered by the Foundation partner "Switch the Play".
Fabio Zamparelli, 18, from Cornwall is UK's No. 1 Under 20 Para-athletic Shot Put Thrower and Discus Thrower in the F20 class – who lives by his motto "Find your passion. Find your purpose. Set your goals. Work hard".
He said on receiving his award: "I am immensely grateful to receive the GSF award. This support means that I can concentrate on training, improve my strength and conditioning, without worrying about where to train. Therefore, I can focus on my long term goals.
"Thank you for believing in me and recognising my efforts so far. I am targeting future Paralympic Games and to be world champion and I am delighted that you will be on this journey with me. Thank you!"
Peter Bundey, GSF Chair, paid tribute to the athletes, programme stakeholders and also highlighted the impact the Foundation is making to reduce inequalities across a wide range of sports.
He said: "These last 2 years since the arrival of the Covid-19 pandemic have had an unprecedented impact across sport especially with younger emerging talent.
"For young talented athletes, restrictions of their training, travel and competitions appear to have impacted significantly.
"But these awards offer a welcome boost for athletes to continue the richly diverse sports they love and excel in – allowing us to reach deep into communities across the UK to remove barriers to participation.
"Since the Foundation began, we have now given nearly 20,000 athlete awards, totalling nearly £13million of support. I would like to give heartfelt thank all our sponsors, partners and supporters, who remain the lifeblood of this fantastic GLL initiative. I would also like to thank SportsAid for their continued partnership and the athletes who have continued to support us over the last two years and look forward to being with you for years to come".
GSF Patron and former Olympic Champion Sally Gunnell explained the impact of GSF support on the next generation of athletes and the communities they live in.
She said: "Sport is such an important part of all our lives and has the power to inspire young people to excel and harness their talent towards their future. From my own experience starting out as a young athlete and progressing through my sport, I understand how important the recognition and support from organisations like the GLL Sport Foundation can be to a young athlete. It can make the difference in achieving sporting ambitions.
"This is ever-more important today as we recover from a difficult and challenging year, where dreams have been put on hold and sport had to stop. Athletes can now refocus and start competition and working towards those goals with the support of the GLL Sport Foundation.
"This support can positively impact communities by promoting the opportunity that sport can bring and promoting the benefits it brings in well-being from someone within that community."
While GSF focuses mainly on supporting young and upcoming grassroots athletes in the local community, many have gone on to Olympics and Paralympics success. Award holders past and present have amassed an impressive 77 medals between them – including Tom Daley, Ellie Simmonds, Susie Rogers, Michael McKillop, Dina Asher-Smith and Charlotte Worthington. The athlete awards cover Olympic, Paralympic, Deaflympic, Special Olympic and Commonwealth sporting disciplines.