Case studies
Homebaked Bakery – The power of communities to 'level up' for themselves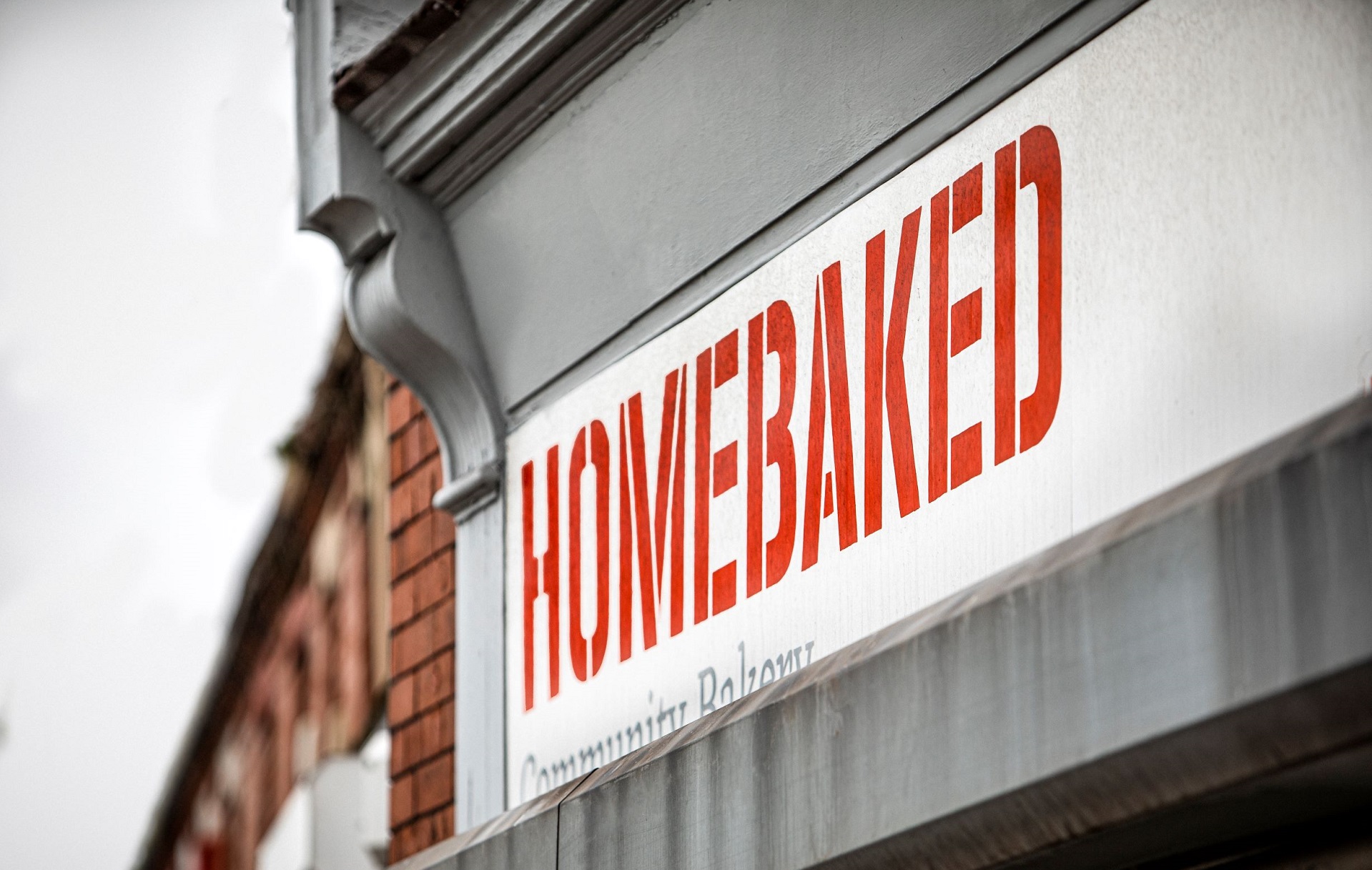 The area around Anfield has a proud sense of community and at its heart was Mitchells Bakery, selling pies to locals and to football fans on match-days. However a lack of investment in Liverpool coupled with what has been described as the controlled decline of the city resulted in people moving out of the area, rising unemployment and boarded up housing. Mitchell's Bakery was forced to close. In 2002 the area was identified as a 'market-failure' with properties designated to be demolished and rebuilt under the Housing Market Renewal Initiative. When this scheme was pulled in 2010, the area was effectively abandoned.
Taking regeneration into their own hands
What followed was an ambitious attempt by members of the local community to save the bakery and take ownership of the local area to steer development to benefit residents. It all started with an arts project, 2 up 2 down, which worked with local people to rent out the bakery space and use it as a site for public discussion on planning the future of the area. It was decided by residents that the bakery should be re-opened as a community led business and in June 2012 Homebaked Bakery Co-operative was formed. The following year a community land trust (CLT) was formed to take on responsibility for the development of the bakery building and future community assets.
A bakery at the heart of the community
In October 2013, Homebaked Bakery was opened as a social enterprise dedicated to feed, employ and train the local community with an absolute commitment to improve the local area. The bakery's strapline is 'more than a pie' with the shop employing local people, running training courses and using the space as a community hub. What started as a small business has now grown into a thriving social enterprise turning over £500,000, employing 16 people and supporting many more through its training programmes. Pre-COVID-19, 90% of the business's income came directly through trading. Football income from matchdays is used to subsidies affordable prices and the business's pies have attracted national fame and recognition
Despite taking a hit during the pandemic the bakery continued to be a constant source of support for the Anfield community– providing freshly baked loaves and rolls to local foodbanks and organising the delivery of free school meals. The bakery is emerging out of the pandemic with ambitious plans for the future, looking to increase pie production beyond 3,000 a week, build up stronger links with both Liverpool FC and Everton and to continue to find more ways to feed, employ and support the local community.