Case studies
Butterfly Books – children's books tackling gender stereotypes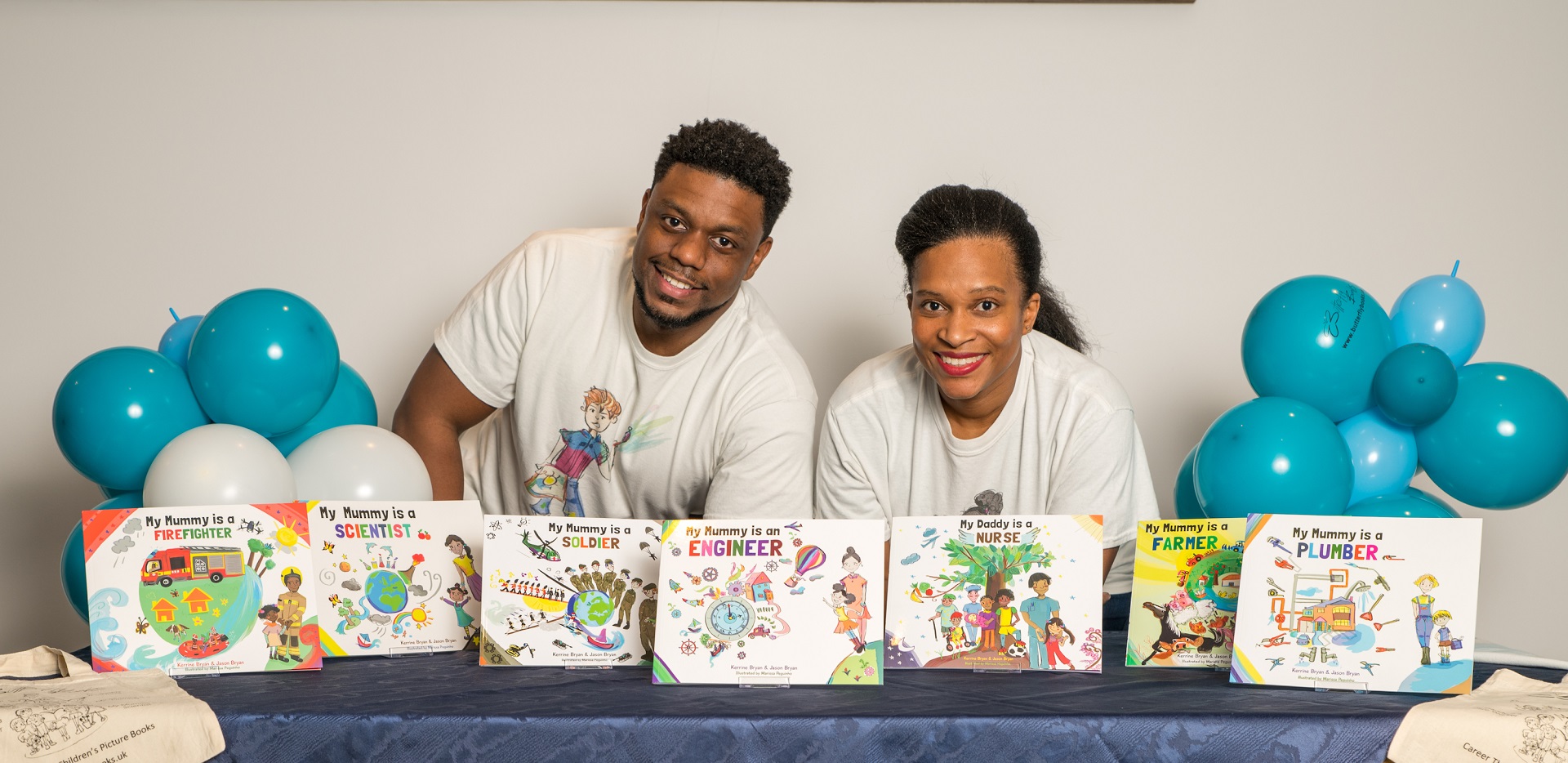 Whilst at school Kerrine Bryan excelled at maths and science, enjoying the problem-solving aspect of these subjects. However, when it came to choosing a career, she felt that the subjects she loved did not give her many options beyond the expected accountancy qualifications.
When she was 17 her maths teacher recommended she attend an engineering course which led to her having a successful career in the traditionally male dominated industry of engineering.
Her experiences as an engineer and her initial lack of understanding as to what career opportunities were available to her, led Kerrine to set up a social enterprise dedicated to challenging the gender stereotypes which hold back the dreams and aspirations of so many children.
Changing perceptions from a young age
Butterfly Books is a business which creates playful and thought-provoking stories that aim to transform the lives and minds of children and families. Set up by Kerrine with the help of her brother Jason, the educational books challenge stereotypes and perceptions encouraging an open-minded world for future generations.
"Remembering the misconceptions and lack of knowledge about engineering as a profession when I was at school, I decided to volunteer doing talks about my job across the country to children. It was then that I got the idea to develop a range of children's books that could tackle some of these inherent misconceptions. I saw it as a good way of communicating to children a positive message about all kinds of professions, especially STEM careers that are suffering skill gaps and diversity issues." – Kerrine Bryan
Butterfly Books is built on the premise that representation matters. Key to the social enterprise's philosophy is the importance of challenging gender stereotypes at a young age, changing perceptions around what jobs are for girls and which jobs are for boys. Through changing this one small aspect of a child's education they look to inspire the next generation to look beyond gender stereotypes.
Their first published book was based on Kerrine's own experiences and was called 'My Mummy is an Engineer'. Subsequent publications have included 'My Mummy is a Firefighter', 'My Mummy is a Footballer' 'My Mummy is a Plumber' and 'My Daddy is a Nurse' which was the first of their books to focus on young boys, challenging entrenched attitudes on masculinity.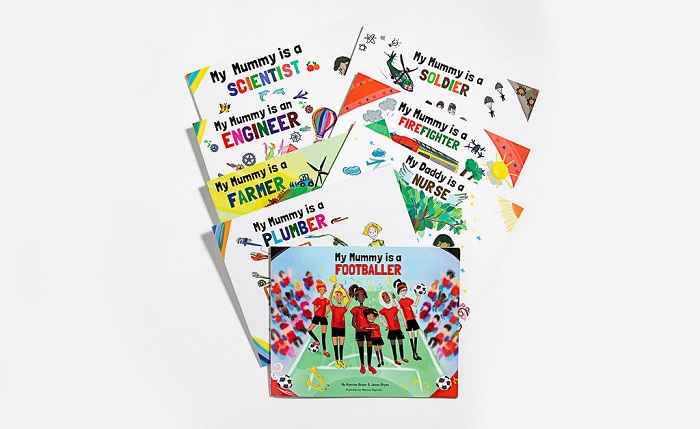 A selection of Butterfly Books
Taking the message to schools and businesses
Kerrine takes her stories into schools and so far around 7,000 copies of the books have been sold with the stories reaching approximately 15,000 children, addressing negative misconceptions and biases through colourful illustrations and rhyme.
Butterfly Books collaborates with major organisations, working with them to ensure that content is relevant and grounded in the lived experience of the people whose jobs are being written about. These have included the British Army, Nursing Now England, London Fire Brigade and Lewes Football Club (which was the first football club to pay men and women players equal salaries). Organisations are also using the books in their own outreach, with 'My Mummy is a Firefighter being used by fire stations across the country.
Butterfly Book's desire to break down stereotypes and promote a world of diversity and representation is an example of the ambitions of many social enterprises to build an economy based on principles of equity, diversity, inclusion and justice.
You can buy Butterfly Books through their website and also on the eBay for Change Platform