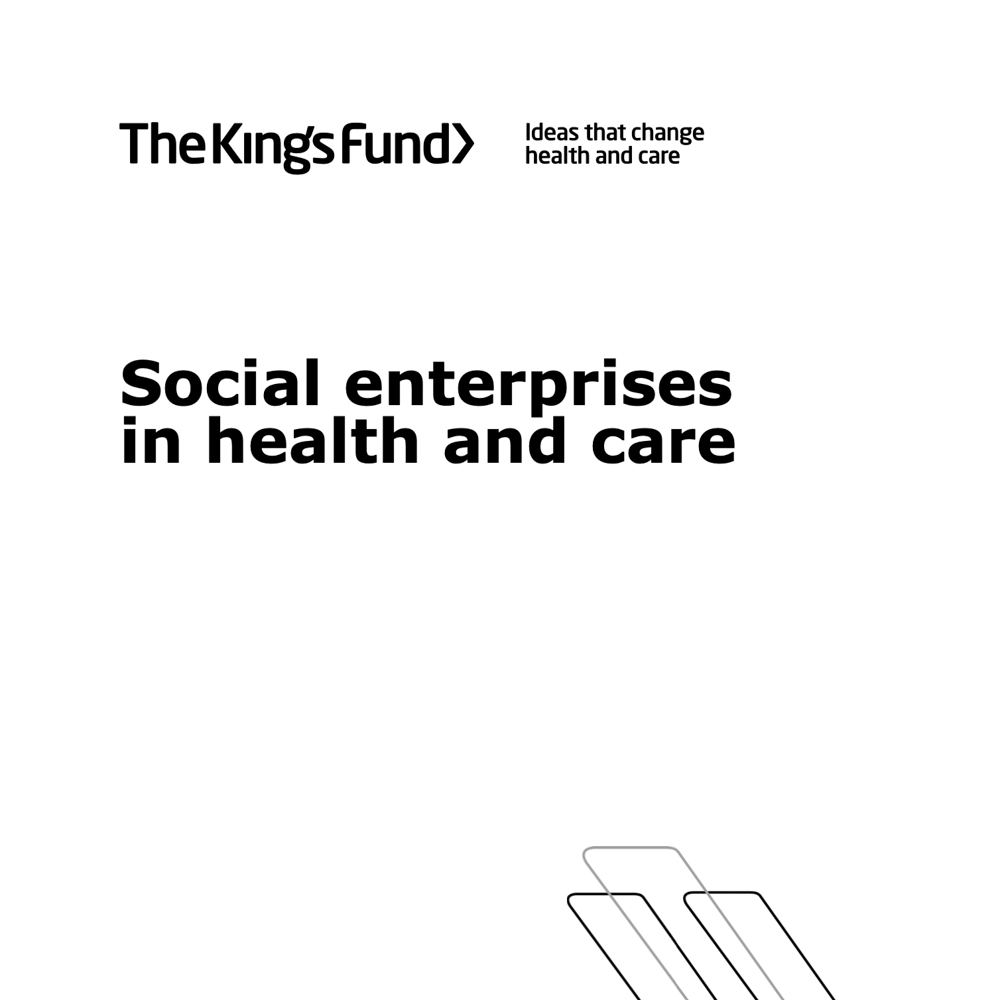 Social Enterprises in Health and Care 2020
This report from the health and care think tank The King's Fund, examines the different types of innovation social enterprises bring to the delivery of health and social care services. It features case studies from five SEUK members, ranging from GP practices, community healthcare providers, mental healthcare providers, and social care organisations supporting people with disabilities.
The paper highlights, with specific examples, how these social enterprises excel at innovation, in areas that NHS bodies may find particularly useful to deliver on key policies such as the NHS People Plan, as well as ambitions within the Long Term plan to develop local NHS providers as anchor institutions and deliver on health inequalities.
SEUK is working hard to level the playing field for social enterprises to enter and thrive in the health and social care sector. This paper emphasises why it is important to develop a health and social care sector that is welcoming and supportive of social enterprises.