Member updates
Impact ventures celebrate prize fund share at DIF Allia Accelerator Challenge demo day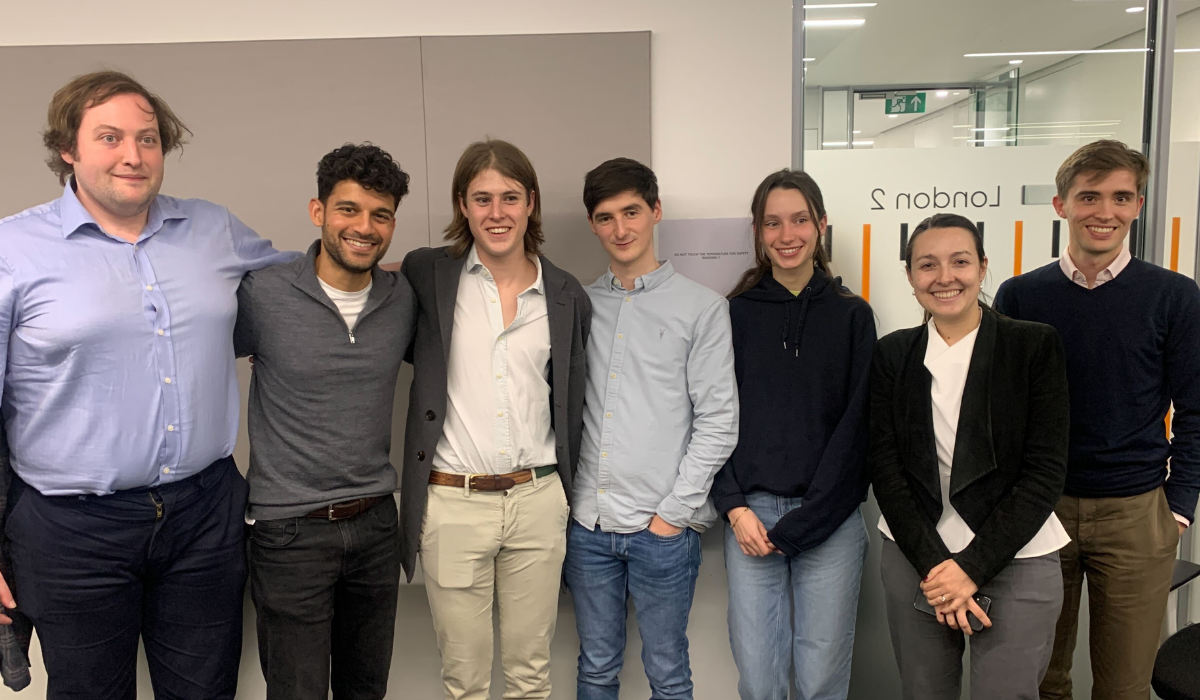 Three social enterprise start-ups are celebrating the successful completion of the DIF Allia Accelerator Challenge at a demo day, which concluded with a share out of a £30,000 prize fund. For the last six months, the ventures have worked with teams from DIF Capital Partners, who have given bespoke mentoring and coaching to help them develop and grow their businesses. At the recent demo day, each start-up had a chance to pitch their venture to an audience from DIF Capital Partners and Allia, explaining how they felt they'd progressed their business over the course of the challenge, and what they hope the future holds for them.
The winning venture, Paige Braille, which focuses on making multiline braille display more affordable to the blind, was delighted to accept the top prize of £15,000 – and plan to use the funds to bring their working prototype into market launch. The two runners up, InCommon Foundation, a social enterprise connecting young people with their older neighbours in London via community programmes and Lylo Product, which focuses on developing a portable washing machine that uses waste shower water to promote water efficiency, were awarded £7,500 each.
The three ventures were:
Paige: the world's first low-cost, multi-line braille display. Existing braille displays are limited to a single line of text. This makes them unsuited to subjects which require context or a spatial layout, such as STEM, music, tables, and graphs. They are also incredibly expensive, costing between £500 and £9,000. By lowering the cost per braille character, Paige has been designed to tackle both of these problems and transform braille literacy and education worldwide.
Lylo Products: promoting water efficiency by finding innovative ways to reuse water. Lylo's product collects water when you shower, and then reuses it for laundry washing, using less water, as well as saving 90% of the energy typically used to heat it than an average washing machine.
InCommon Foundation: a social enterprise that brings generations together, through delivering intergenerational programmes, mainly working with schools and retirement homes in 3 ways: primary school Connect programmes, social action programmes and resources.
Jason Loo who was one of the DIF mentors, was very positive about the experience of taking part. He commented: "The Accelerator Challenge is an amazing way for me to volunteer my time effectively by applying my relevant skillsets in helping ventures make a difference in people's lives. I see tangible impact in what we do and have continued to be inspired by the passion, drive and commitment of venture founders. We have learnt from them as much as they have learnt from us. I am proud to be part of yet another successful accelerator programme."
Andrew Brisbin, Director of Ventures at Allia said: "Really grateful to the team at DIF for building up three social impact businesses with their skills and knowledge. We need great examples like the DIF team to show others that there are meaningful ways that professionals can engage with impact businesses to accelerate significant positive change. Every action taken with intentionality can contribute to a positive ripple effect in society."
Gregory Hargraves from winning venture, Paige, added: "Paige has greatly benefited from being part of the DIF Accelerator Challenge, and winning this prize brings us one step closer to our goal of reducing the barriers to braille worldwide. The funding received is a huge boost on top of the support we have received from the DIF team. We strongly believe that braille is essential for literacy, and we are dedicated to making it accessible at an affordable price to people around the world.
Throughout the Accelerator, the DIF team has dedicated their time and expertise to support our mission. With the funding, we can complete the CE marking process for our first product, Paige Connect, and continue to work closely with braille readers. We would also like to acknowledge and celebrate the outstanding work of Lylo Products Limited and InCommon."
This was the second Accelerator Challenge that Allia worked with DIF on. It has also recently concluded an Accelerator Challenge with BRAN Investments, which offered mentoring and coaching to eight impact start-ups, with an investment of up to £100,000 available for successful ventures after the pitch day. If you have interest in getting involved in an Accelerator Challenge, please email our venture support team on hello@allia.org.uk and find out more.