Member updates
145 athletes supported by the GLL Sport Foundation head for Birmingham 2022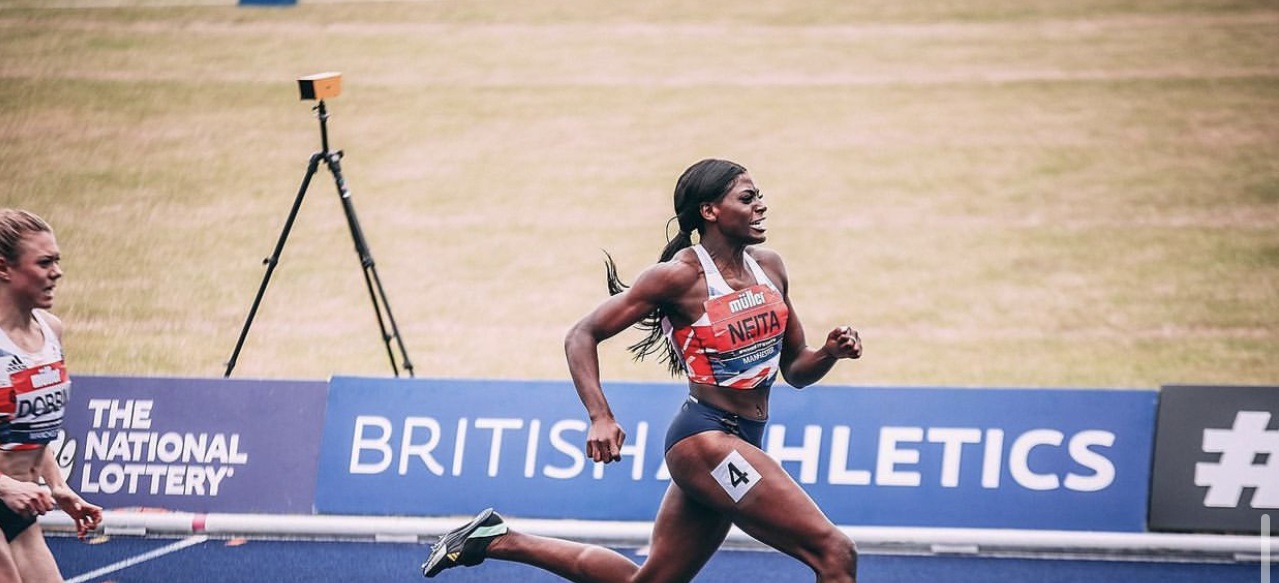 An impressive 145 past and present athletes supported by the UK's largest independent athlete support programme will be competing at the Commonwealth Games 2022 in Birmingham.
The supported athletes taking part in a variety of different sports – including athletics, boxing, netball, para-athletics, swimming, para table tennis and triathlon.
The GLL Sport Foundation (GSF) is the UK's largest independent athlete support programme which is designed to give young talented athletes a range of funding, access to sports facilities and athlete support services. The GSF work in partnership with SportsAid, SportsAid Wales and the Mary Peters Trust in Northern Ireland as well as numerous sporting, medical and local authority partners.
In 2022 over 1,500 talented athletes are being funded by the GSF, of which an 87% receive no other centralised or independent funding or assistance. The GSF support has provided a lifeline to the athletes and an inspiration to other young people in local communities particularly as sport training and competition emerges from the Covid pandemic.
They also provide a support network for a growing number of talented athletes heading to national and international competition.
Greenwich athlete Darryl Neita, 25 is one of the supported athletes. She said: "It's fantastic to be supported by GSF for another year, as I have been backed by the Foundation for many years it is a great help in my journey – I would not be where I am today without the help of GSF.
"It's so special that GSF has been a part of my career all these years especially this year as there is a home championships. It means the world to have the support".
Paralympic athlete Simon Lawson, 40, of Allerdale, competes in the wheelchair marathon. He said:
"I'm really excited to compete in Birmingham for this year's Commonwealth Games and try and improve on my last Commonwealth Games Bronze medal!
"It's a great honour to represent our country – especially in a home Games! A lot of work and preparation has gone into my training for this event, with a big special thanks to GSF for financial support and training facilities/gym memberships – it's a huge help in my programme."
Peter Bundey, GSF Chair, paid tribute to the GSF athlete award holders heading to Birmingham:
"We are proud to be supporting so many talented athletes that will be competing for their countries in the forthcoming Commonwealth Games.
"They exemplify the very best of our communities and embody the spirit of our social enterprise philosophy and I wish them the very best of luck.
"I want to thank our sponsors, partners and supporters for helping give these athletes a welcome boost and allowing them to continue the richly diverse sports they love and excel in."
Welsh GSF award recipient Calum Jarvis, 29, who trains in Bath competes in the men's freestyle swimming. He said: "Thank you for all your support going into the Commonwealth Games in Birmingham. It's an absolute privilege to be representing Wales a third time. Especially with it being a stone's throw from Wales.
"GLL support will allow me to get the equipment and nutrition needed for me to perform at another level for the Commonwealth Games".
Anna Hursey who trains in Cardiff and competes in Table Tennis said: "I am thankful for support from The GLL Sport Foundation, it helps me to be able to train and compete internationally, which is needed for me to develop and compete at tournaments like The Commonwealth Games in Birmingham ".
The GSF is the brain-child of GLL, the UK's largest charitable social enterprise delivering sport, leisure, culture, health and community facilities.
Charitable social enterprise GLL operates 260 sport and leisure facilities across the UK in partnership with 42 local authorities and sporting bodies. These venues span the UK with presence in Belfast, Cardiff, London, Manchester and large parts of England from Carlisle to Cornwall.
GLL managed centres operate under the consumer brand 'Better', each one offers leisure, fitness and wellbeing – with gym, swim, classes, courts and pitches to enjoy, indoors and out – or family fun during summer staycations at lidos, trampoline parks and watersport centres.
ENDS
About GLL
GLL manages 260 sports venues, leisure centres, gyms and pools under the 'Better' brandin partnershipwith nearly 50 local authorities and sports bodies.
GLL operates the world class venues in the Lee Valley Regional Park Authority – including the VeloPark in Queen Elizabeth Olympic Park which is celebrating '10 Years On' since the London 2012 Games.
The Lee Valley VeloPark will also host track and para track cycling competitions as part of Birmingham 2022.
About GSF
In 2022, 1,523 talented young athletes from England, Wales and Northern Ireland will benefit from a cumulative £700,000 worth of memberships for sports venues and leisure centres, cash bursaries and other athlete services – thanks to leisure charitable social enterprise, GLL.
Athletes are supported through the GLL Sport Foundation, (GSF) the largest independent athlete support programme in the UK, which in 2022 marks its 14th year of supporting both emerging and established national sporting talent.
While GSF focuses mainly on supporting young and upcoming grassroots athletes in the local community, many have gone on to success in major competitions. Award holders past and present include Tom Daley, Ellie Simmonds, Susie Rogers, Michael McKillop, Dina Asher-Smith and Charlotte Worthington.
The athlete awards cover Olympic, Paralympic, Deaflympic, Special Olympic and Commonwealth sporting disciplines.
With a staggering 87% of award recipients receiving no other sport funding and 56% of recipients being aged under 21, the GLL Sport Foundation has highlighted a vital funding gap for young talented athletes and the need to tackle inequalities in sport; a significant number of award recipients have confirmed that this funding is essential to their journey and some could not continue without it.