Festive gift guide 2023
Buy presents with purpose this festive season using our Social Enterprise Gift Guide!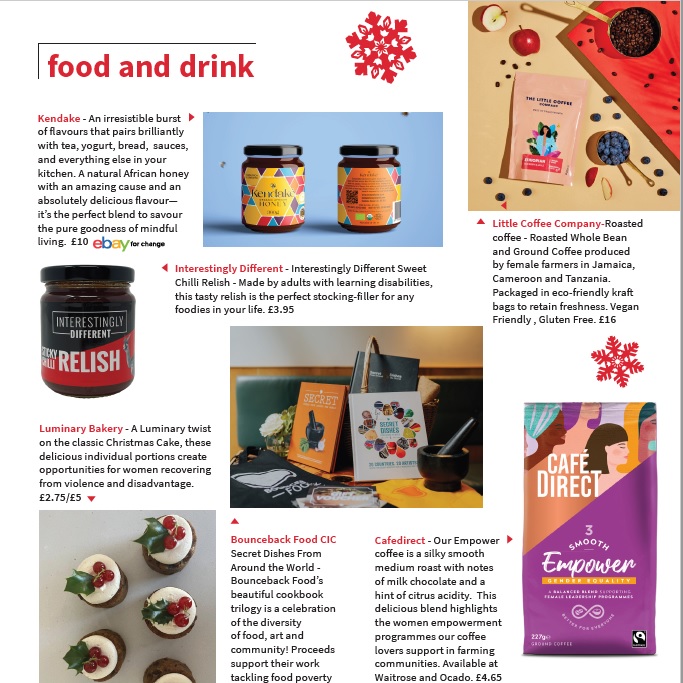 Buy presents with purpose
We are delighted to launch our 2023 festive gift guide! It's got your shopping covered from socks and scarfs to delicious snacks and hampers.
The guide is full of presents with purpose and across six categories you'll find gifts for children, stocking fillers, clothing, food and drink, items for your home and garden, and accessories.
It includes gifts which empower workers and support communities, products handmade by people learning new skills to change their lives, and discarded items given new beautiful forms.