Ownership at Work
Trustees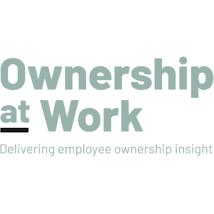 Ownership at Work (OAW) is looking for up to three new Trustees to join their exciting and growing organisation as they embark on a new phase and look to launch the employee ownership (EO) sector's largest ever research programme.
OAW exists to generate insight into the impact of EO on workers, organisations and wider society and economy.  We produce research and fresh thinking that supports and challenges political and policy decision-makers to address growing levels of EO in the UK, and helps businesses and employees to reap the positive outcomes EO can bring.
More info here
Please download the Trustee Recruitment Pack 2022 – we hope that you are inspired to want to join us on our journey. If you are, please share a CV and a covering letter of no more than 2 pages addressed to the OAW Chair Ann Tyler. Please send to oaw@employeeownership.co.uk no later than 26th August.