Toast Brewing
Sales Account Manager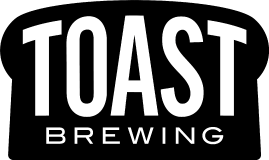 We're looking for a Sales Account Manager to support our existing trade customers and help to win new business. Reporting into the Commercial Director, you will be the key point of contact for our brilliant trade customers.  The work includes:
Building relationships with our wholesaler account managers to grow sales with existing customers and identify/win new sales opportunities.
You will spend the majority of your time in the field, delivering exemplary customer service, visiting trade customers to offer after-sales support, and, if appropriate, to upsell additional SKUs. You will optimise and manage your own schedule, visiting accounts predominantly in London (with some travel to locations such as Brighton).
Delivering brand and marketing support for trade customers. This includes ensuring relevant POS materials are supplied and used effectively in their space and creating content for Toast to share on our platforms. You'll work with our Marketing manager to communicate customer events and develop brand partnerships.
Training our trade customers. This includes talking to teams about Toast's mission and delivering tastings of our range.
Sampling to end consumers in our trade accounts or at events (trade shows, festivals etc)
Maintaining our CRM system records. This includes capturing details of your interactions with customers and updating their contact information as required. You will also be capturing and tracking key sales data.
Monitoring and reporting on Key Performance Indicators and customer purchase trends. This will help us to learn, develop and identify new growth opportunities.
The role will often require working evenings and weekends.
Further information is available here.