Founders and Coders
Quality and Stakeholder Experience Lead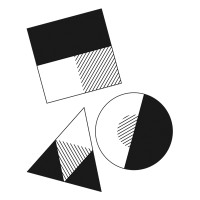 About us
We are a small training provider with a highly innovative peer-led training model and a focus on software developer apprenticeships. By the end of this year, we expect to have around 40 apprentices on our books and a staff team of five.
About you
You like taking responsibility and can work with a high degree of autonomy. You expect to be accountable to your peers for your work and you expect the same from them. You have experience of quality management in an adult learning environment. You are excited to be part of a small team with a radical approach to learning in general and apprenticeships in particular.
About the role
You will be responsible for monitoring and evaluating the quality of our Skills Bootcamp and Apprenticeship programmes and the quality of experience of our main stakeholders, including apprentices and other learners, employers, staff, Ofsted, the ESFA, and the Department for Education.
Summary information
Hours: 37.5 hours
Holiday: 30+8 days (although not during term time, if possible)
Contract: 12 months, initially
Location: Finsbury Park (minimum of 3 days per week on-site)
Deadline: Until filled
Start date: from September 14th, 2022
Interviews: We will consider applications as we receive them.
For more information about Founders and Coders, visit our website: foundersandcoders.com
If you would like a short informal conversation about the role, please contact: Dan Sofer, dan@foundersandcoders.com or 07727 207226 9-10am, Tuesdays to Fridays only.
For an application pack, please email dan@foundersandcoders.com
Please note: We are not accepting CVs.