Fair Finance
Credit Analytics Lead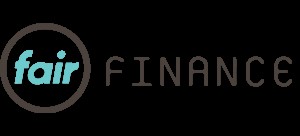 Fair Finance is building out its capabilities in credit risk and analytics as it sees this as critical to achieving its business goals. This credit analytics lead role is our first internal analytics role, working directly with the CRO with the goal of taking the credit risk function to the next level.
Fair Finance has recognised the importance of data analytics to understand better its customers and improve all customer-related decisions. We now have a wealth of data available, including historical loan performance data, credit bureau data, and Open Banking data. We have used credit scoring for many years and have been innovating in this field, for example being one of the first organisations to use Open Banking data in our credit scoring models.
As a credit analytics lead, you'll generate insight from complex data, using your quantitative skills. You'll be directly involved in recommending actions, designing, and implementing new strategies to drive our credit risk and acquisition targets. You'll also sit right next to our operations and marketing teams, allowing you to fully understand the business and have impact quickly.
This role would ideally suit a credit or data analyst who has been working as part of a bigger team within the consumer credit sector and would now like greater autonomy, variety and learning opportunities. You will be excited about becoming the sole credit analyst for an impactful and fast-moving social business that is preparing to grow rapidly. You will do more than just crunch the numbers; you will be instrumental in helping us improve our processes, find efficiencies and make better decisions. You will also relish the opportunity to work in a values driven organisation which has a strong company culture focused on staff wellbeing and development and encourages collaborative team working.
Key Responsibilities:
Develop, manage, and maintain a suite of risk reports required by senior management to oversee credit risk and portfolio quality.
Lead on monitoring scorecard performance and policy rules.
Analyse reporting data and present insight to senior management on performance.
Make recommendations, design, and test new strategies to improving our credit and acquisition performance.
Make recommendations, design, and test new strategies to automate lending decisions or improve operational efficiency.
Support our credit scorecard development process.
Lead on credit change initiatives as required, for example, embedding additional data sources, designing a new affordability methodology or feature engineering using Open Banking data.
Lead on implementing strategies in our IT systems, working with our IT team.
Any other duties as required by the Company that are commensurate with the position.
Further information on the role, and on how to apply, is available here.