Our largest donation ever
Firefighters are there when we need them. When they get a call, they drop everything, suit up, and jump in the truck. They run toward danger.
When we started Elvis & Kresse our first goal was to rescue London's decommissioned fire-hose. When we promised to donate half of our profits from our Fire-hose Collection to the Fire Fighters Charity we had no idea where this promise would take us, and what an impact it would have.
Unwittingly, but overwhelmingly willingly we have created this truly virtuous circle. Firefighters rescue us, we rescue the fire-hose, and the proceeds help to rescue firefighters and their families in their time of need.
If you are in any doubt of how vital the Fire Fighters Charity is, please read these testimonials by just a handful of the people they help:
Kevin: "It wasn't just help with my injury, but you get help with all sorts of things, from sleep to eating healthy or mental health awareness. The range of support they have for all sorts of things, it was mind-blowing. I didn't realise they offered half of what they do. The Fire Fighters Charity got me back to being able to work and be fully functional. In my opinion they've saved my career and I'll be forever grateful to them."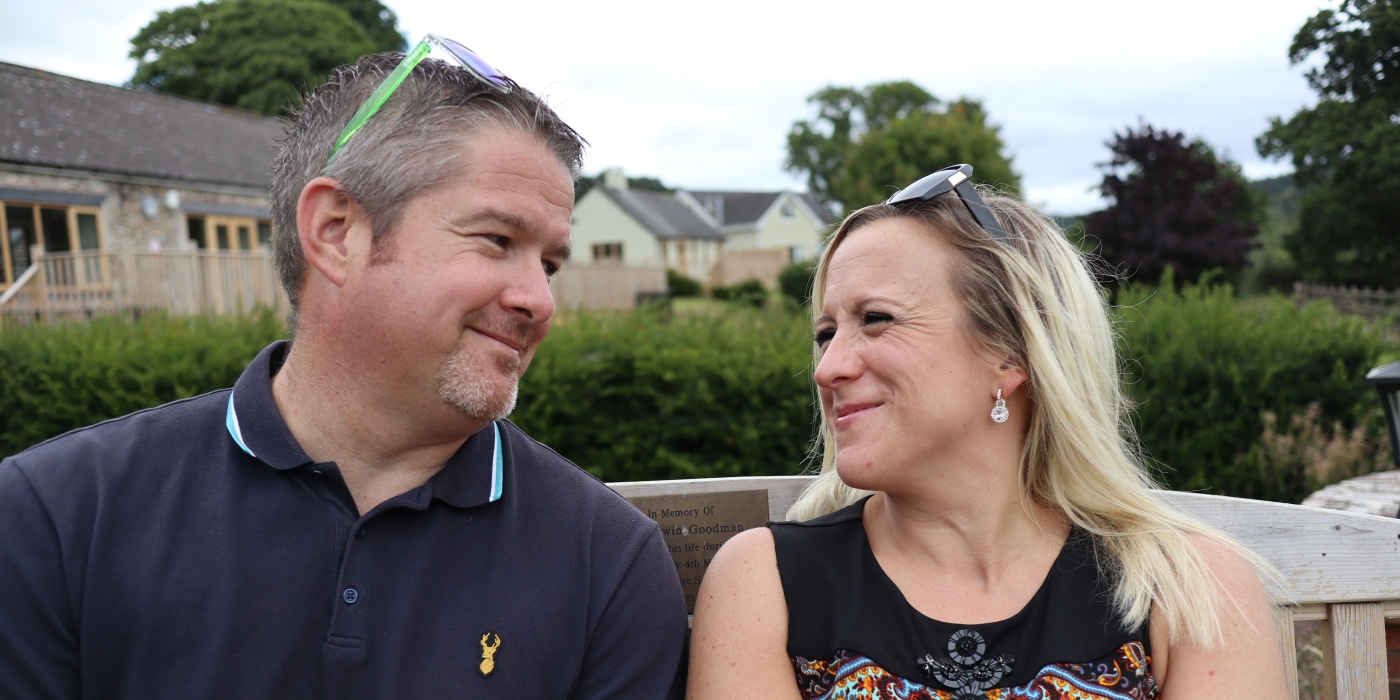 Dawn: "My husband, Lee, had a really tough time at the beginning of the year, and after nearly having a breakdown was referred to The Fire Fighters Charity," says Dawn. "He went down to Harcombe for a week and was offered so much support and advice that really helped him. I'm forever grateful that he had somewhere to turn and somewhere to go. He took real comfort from being there during what was a very difficult time for him."
Richard: "I've realised that by being here at Harcombe: they've saved my life, just as much as if they'd run in and dragged me out of a house fire."
As many of you know, we are a different kind of company. We don't celebrate turnover. We celebrate tonnes of material rescued, and money donated. This year we have been able to donate almost £100,000.00, with £66,977.30 going to the Fire Fighters Charity. In this difficult year, we certainly have a lot to celebrate!
We also wanted to give you a breakdown of the kinds of things this donation will cover and how incredibly efficient the Fire Fighters Charity is;
HOW DOES OUR DONATION OF £66,977.30 TRANSLATE INTO REAL IMPACT?
£30: To provide a one-to-one physiotherapy session in person
£40: For someone to get a one-to-one online video + exercise prescription session with one of their physiotherapists
£40: For someone to get a one-to-one online video session with one of their psychological therapists
£30: An essentials food box for 5 days for one per person
£4.50: To pay for the daily disposable PPE required for therapists at one of their centres
This means our donation, just for this past year, could be covering 500 in-person physio sessions, 500 virtual physio or psychological therapy sessions & exercise therapy sessions, 500 essentials food boxes and 1550 sets of PPE for therapists. If you remember our update from last year you will have noticed that the Fire Fighters Charity has had to adapt a lot of its programmes and treatments during the pandemic.
Congratulations to the FFC for their amazing work and congratulations to all of you, for all of your support. We so wish we could all be celebrating together right now! 
Update April 28, 2021: We just received this amazing letter from the FFC, it is incredible how resilient and adaptable they have been!